The baby of the OSET family of bikes – the 12.5 ECO – has had a growth spurt!  The starter model has had a remodel for 2015, seeing it catch up with its sister bikes.
The entry level bike, aimed at the very youngest riders, is simple, sturdy, adjustable and easy to manage for children from 2 -5 years old. It joins the higher specification 12.5R model that was introduced at Christmas.
The upgraded 2015 12.5 ECO model has a new 600w OSET motor that is coupled to an all new controller that features a '2 dial' system.  The dials enable parents to adjust the response and speed easily – giving peace of mind that the power and speed output are safe for the smallest riders. A twist of the dials increases power, meaning the bike grows with the child as their skills, ability and confidence develop.
Designed to introduce off-road riding safely, to the youngest of children, the OSET 12.5 ECO is the perfect starter bike and can take children from the back garden to their first trial at age 4.
Upgrades include new front and rear suspension, reach adjustable brake levers for little hands, a full coverage chain guard, custom foot pegs and first rate reliability.
The bike will be available in retailers from early May and will cost £849.
Technical Spec:
Wheelbase: 725mm
Seat Height: 390mm
Ground Clearance: 152mm
Bar Height: 650mm
Wheels: 125" Alloy rims/steel hubs
Suspension: Front telescopic/Rear preload adjustable
Brakes: Front V brake.  Rear band brake
Motor: 600w 24v OSET neodymium magnet DC motor
Controller: 24v OSET, adjustable for speed and response
Batteries: 2 x 8ah AGM SLA
Charger: 2 amp 24v
Age Range: 2 -5 years old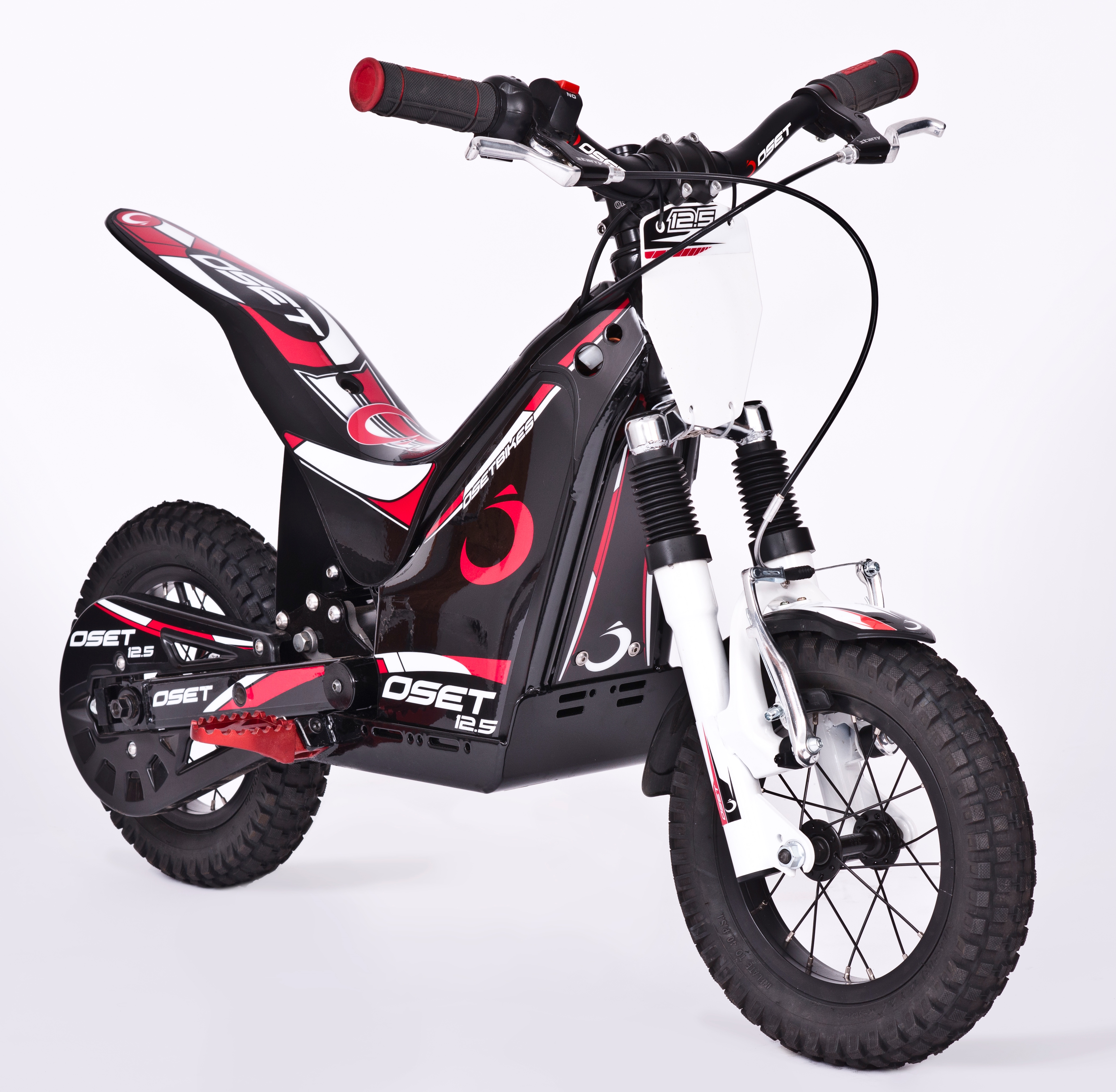 For more information please contact michelle@osetbikes.com 07795 481 671 or 01274 583043