Ladies and Girls ACU British Championship, Rd 1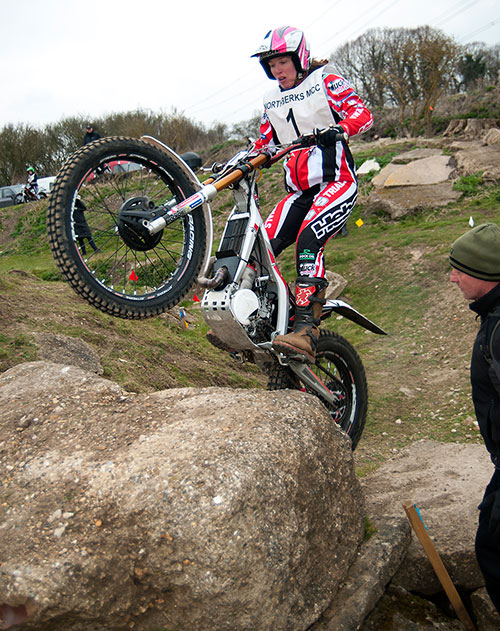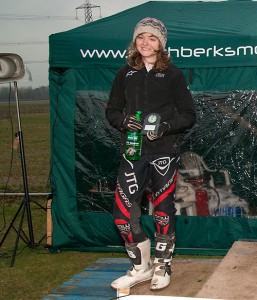 After a sunny 15 degrees the previous weekend the cold and grey weather returned on Sunday March 15th for the first round of the 2015 ladies British trials Championship, held by the North Berks MCC at their Seymours Arena venue.
As is the norm with the club they put on a superb event with sections to suit all classes, and the expected rain held off until just after the last rider had finished the event.Team SXS had four riders entered into the event, Becky Cook, Gabby Whitham, Isobelle Saunders and Kira Beardshall …
SXS number 1 lady rider Becky Cook had a great day and finished in second place in the Ladies Championship class on 8 marks lost.
Girls 50/50 rider Gabby Whitham, who upgraded to this class early to gain experiance, also finished a great 2nd in class.
Lady Sportsperson's route winner was Steve's daughter Isobelle Saunders.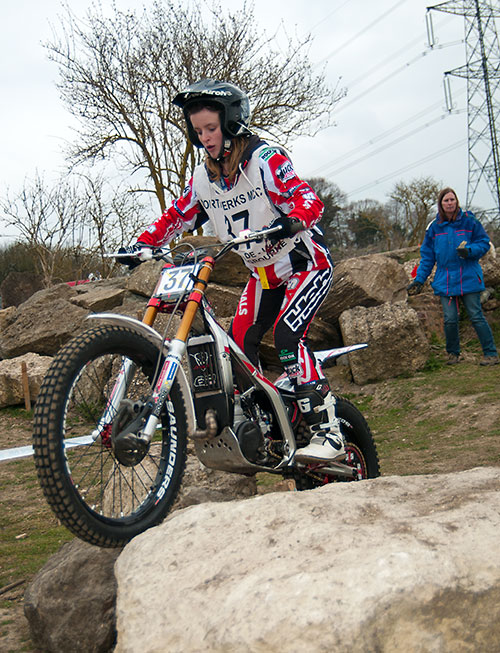 Girls B Class rider Kira Beardshall completed a very successful, podium packed day for Team SXS with a fine 3rd place finish.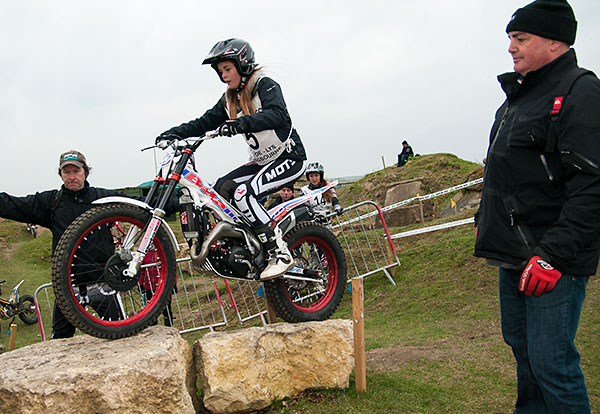 The team are now looking forward to the start of the Men's BTC this weekend. A double header weekend with the first round at Hookwood and the second at Butser Lime Works. Fresh from his wins at the Colmore and the Jersey two day, Ross Danby is in confident mood.