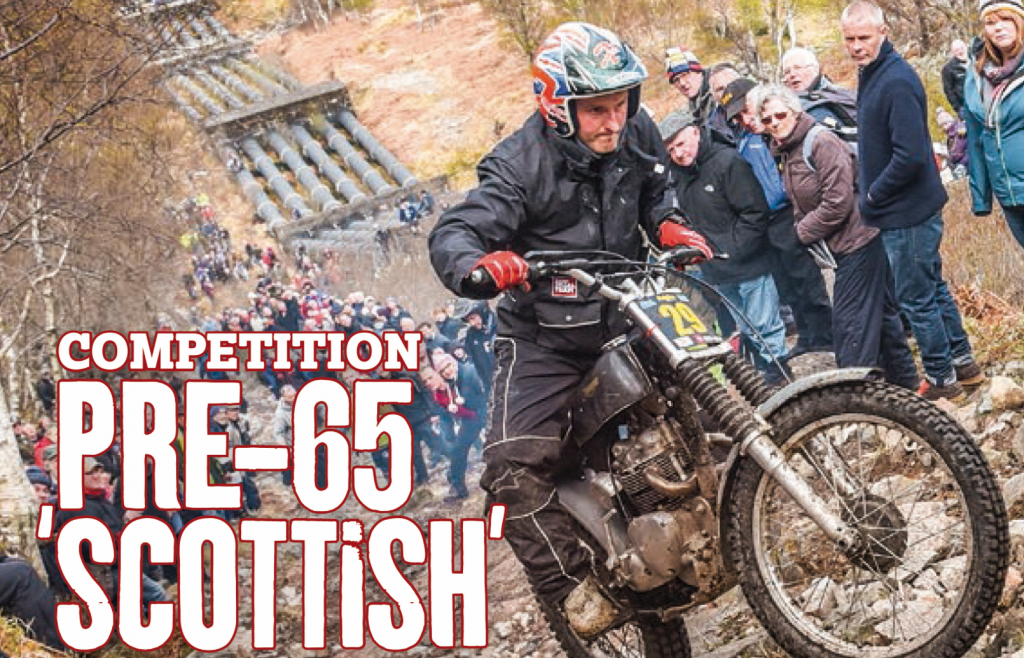 The ballot for the Pre'65 Scottish Trial took place on Saturday 10 December 2016 and, as usual, we have been over-subscribed with 327 entries for 180 places and the lucky riders will be notified by post, hopefully before Christmas. 
The ballot is a complex procedure due to the many different categories that need to be accommodated but this does ensure that we get a good mix of different machines for the enjoyment of all at the event. 
Sorry to those who were not successful this time but the standard of entry is high and you should not be deterred from entering again.  Any comments made during the ballot are noted on the ballot outcome letter to riders which may help with any bike issues for the future but these comments did not necessarily exclude them from the ballot process.
We have great pleasure to announce that Gas Gas Factory No1 rider and current British Champion, James Dabil will be our Guest of Honour at the 2017 Pre'65 Scottish Trial.
An alphabetical list of successful entrants and reserve rider list can be seen below and on the Pre'65 news page on www.ssdt.org.
alpha-entry-and-reserve-list-2017
Cheers ..
Anne Gordon         
Secretary Pre'65 Scottish Trial