Gas Gas wins the prestigious manufacturer team award in the 2015 SSDT
The Gas Gas riders participating in this classic international trial, Gary Macdonald and Sam Haslam climbed to the second and third step of the podium all the 2015 Scottish Six Days Trial. With teammate Alexz Wigg (11th), they won the prestigious team victory for Gas Gas. Jack Price, second best rookie, added to the successes of the riders with the Catalan firm.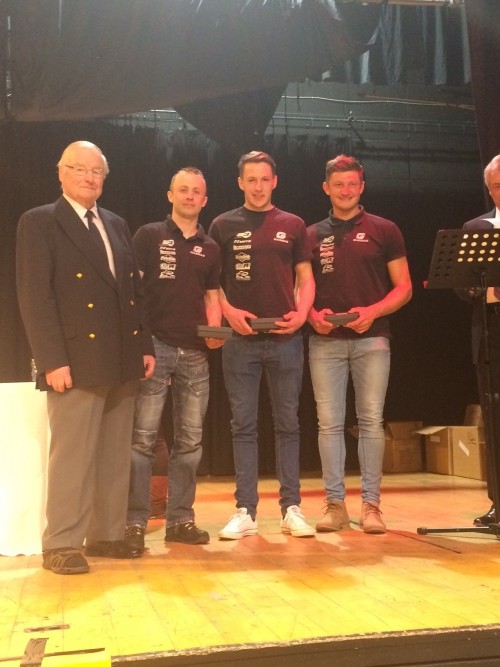 Gary Macdonald and Sam Haslam monopolized the podium of the International Six Days Trial in Scotland, held in Fort William, with a new route for this years edition. The riders for team JST Gas Gas UK 'A' managed to achieve, with teammate Alexz Wigg -eleventh- the victory for Gas Gas in the team competition, a result that honors the brand for its prestige and significance in this international event with 270 participants.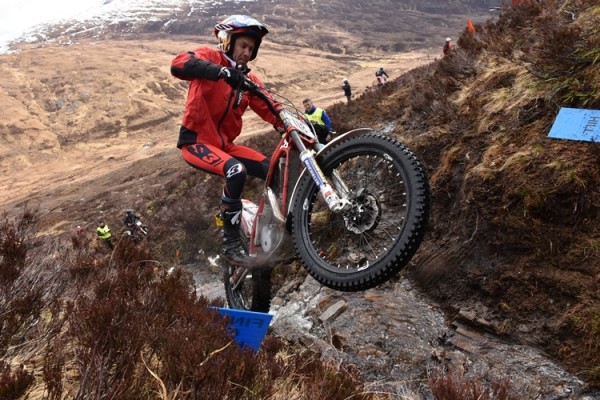 Positioned at the top of the field from the first day, Gary McDonald and Sam Haslam, two great connoisseurs of this annual event with over a century of history behind it, handled the pressure of this most demanding of long term races to achieve the second and third place respectively. While teammate, Alexz Wigg, helped with his eleventh place position to win the manufacturers' title.
The second place for Jack Price in rookie – 24th in the final standing – and the third and fourth places for John Knight and John Shirt respectively for riders over age 40, rounded out the results for Gas Gas in this 103rd anniversary edition of the 'Scottish'. the longest running and most prestigious trial event in the World. Gas Gas attended this 2015 edition, providing assistance for the 64 riders who participated in this event with bikes from the Catalan firm.
Congratulations to all Gas Gas riders present in the SSDT 2015!!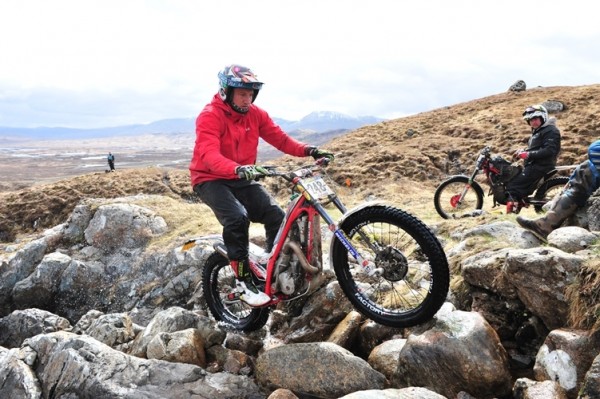 AWARDS FOR TEAM AND INDIVIDUAL GAS GAS RIDERS
JST Gas Gas UK-A
"Orkney Islands Medal" The best performance by a team with three factory riders representing the brand: Gary Macdonald (2nd), Sam Haslam (3rd) y Alexz Wigg (11th)
Gary Macdonald 
"Memorial Trophy Jimmy Hutchins" For the rider with the second best performance throughout the trial
Sam Haslam 

"Henderson Trophy" For the rider with the second best performance throughout the trial, and an award for his victory on the second day
Jack Price 

"Ben Nevis Challenge Trophy" For the second best performance by a rider who had never previously participated in the SSDT
Calum Murphy 

"Jimmy McGregor Memorial Trophy"  For best performance by a Scottish competitor (based in Scotland) with a motorcycle over 250cc that has not won another category trophy, cup or prize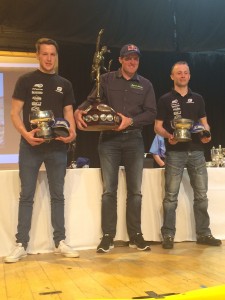 SPECIAL FIRST CLASS AWARDS

1.  D. Lampkin, 19

2. Gary Macdonald (Gas Gas), 30

3. Sam Haslam (Gas Gas), 30

11. Alexz Wigg (Gas Gas), 65

15. Dan Thorpe (Gas Gas), 75

24. Jack Price (Gas Gas), 94

31. Barry Kinley (Gas Gas), 116

32. Juan Knight (Gas Gas), 130

33. John Shirt (Gas Gas), 132

38. A. Anderson (Gas Gas), 144

43. Martin Matejicek (Gas Gas), 160

61. Chris Alford (Gas Gas), 220

67. Mark Sunter (Gas Gas), 228

68. Nigel Sharp (Gas Gas), 229

71. Jack Lee (Gas Gas), 234

72. Andrew Blackman (Gas Gas), 236

77. Corey Dublik (Gas Gas), 245

80. Mark Reynolds (Gas Gas), 252

83. Boyd Webster (Gas Gas), 270

85. Andy Mcloughin (Gas Gas), 274

87. Simon Sharp (Gas Gas), 279

91. Peter Vranak (Gas Gas), 285

96. Gareth Palmer (Gas Gas), 303

97. David Myers (Gas Gas), 97

100. Calum Murphy (Gas Gas), 309

106. Danny Cokshott (Gas Gas), 325

107. Oliver Joe Sharp (Gas Gas), 325

111. Charley Lee (Gas Gas), 339

129. Oliver Stampfli (Gas Gas), 373

SECOND CLASS AWARDS

133. Shaughan Galway (Gas Gas), 384

135. Albert Arana(Gas Gas), 386

139. John Lydamore (Gas Gas), 391

140. Kevin Chapman (Gas Gas), 393

145. Josep Prat (Gas Gas), 406

154. Patrik Palmer (Gas Gas), 434

159. Robbie Weir (Gas Gas), 453

162. Dougie (Gas Gas), 458

166. Samuel Sharp (Gas Gas), 572

181. Jaak Burk (Gas Gas), 514

182. Richard Sufell (Gas Gas), 520

FINISHER AWARDS

218. Thomas J. Weir (Gas Gas), 727

220. Mehis Meibaum (Gas Gas), 805