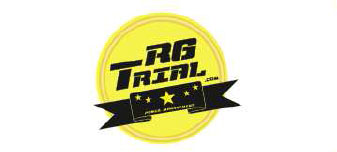 Vi är med dig Eddie
Le roi a repris sa couronne, Toni Bou vainqueur devant son éternel rival Adam Raga et l'espoir mondial de la spécialité Jaime Busto.
Particularité : ils sont tous les trois espagnols et occupent dans le même ordre le classement général du classement GP.
Et il y a ''notre'' suédois Eddie Karlsson du RG TRIAL Team qui lutte pour chaque point. Il ne manque pas grand-chose pour venir taquiner la 10ème place ; ce sera pour l'un des prochains Grand prix à venir.
Rudi: ''At the french round in Lourdes Eddie make one point again. Like all races before very near of one place in the top ten. I hope
Eddie can make top ten next race.
Thank you to the team for first quality job''.