Richmond D.M.C. Annual Adult Awards evening, The Bolton Arms, Leyburn, Friday.
The Richmond Motor Club staged their end of season awards and social evening on Friday evening at the Bolton Arms, Leyburn, where over one hundred members and guests enjoyed the awards ceremony and a pea and pie supper.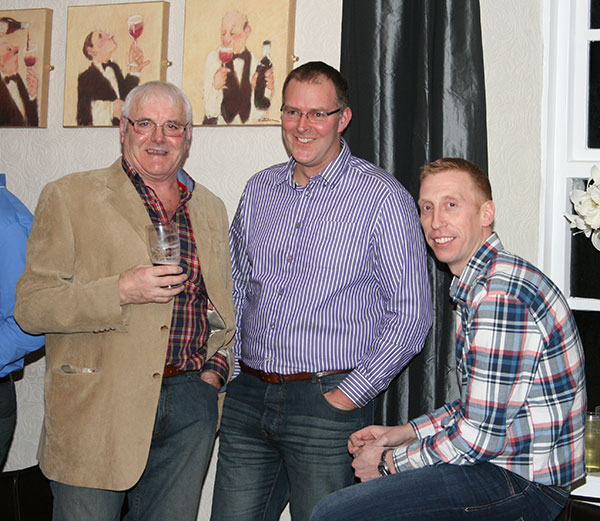 The Club turned the clocks back to 1969 when the Bolton Arms hosted the annual dinner. David Peacock acted as master of ceremonies complimenting Chris Wallis for her work publicising the Centenary Scott Trial. Chris and Ken worked on many projects.
Mrs Wallis produced a special Scott Trial Centenary calendar last October. Six hundred were ordered and five hundred and seventy five were sold at £10 each. Chris sold three hundred and seventy five while Mrs Vera Watson sold two hundred. Only twenty five calendars were issued complimentary. The proceeds will be donated to Richmond Motor Club charities.
The Wallis family also visited the Telford Show for promotional purpose, worked on the Scott Trial marquee decorations and facilities and producing the commemorative Scott Trial Calendar. Rhona Peacock presented the awards photographed by Stuart Lowther who took on the duties in the absence of the Press who were unable to travel due to road conditions.
Andrew Wilkinson provided the disco for the evening, even recruiting Scott Trial winner Phil Alderson to man the turntables.   The evening was masterminded by Vickie Andrew and Sandra Fowler.
..Richmond 2015 Dates – click to enlarge