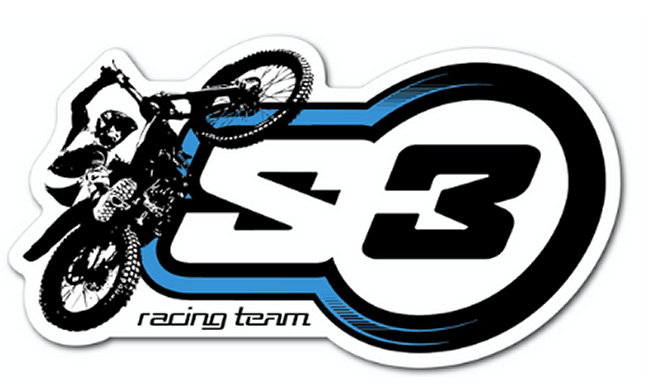 CURVE Trial footrests Aluminium
Made in Forged 7075T6 Aluminium. 10mm back, 8º positive angle.
These stunning new footrests are adjustable with the provided aluminium spacers. You can either have them 'forward', 'middle' or 'backward'. Forward for dry steep sections. Backward for slippery sections and middle if you are not sure! Open design so they always stay clean of mud! Complete kit.
Light as Titanium, but NEVER break!
Grips Trial S3 Tri Fix
GRIPS TRIAL S3 TRI FIX. Excellent adherence in all conditions: dry and wet. Special material developed for trial grips. "No arm pump" effect. Left side with "screw fixing system". To be assembled with handlebar ends.
Now available in different colors: black, blue, red and orange.
Medium chain tensors
MEDIUM SIZE CHAIN TENSORS. The Medium size snail fit perfect during the all chain life, and they are perfect for long chain or to place the rear wheel near the end of swinging arm for maximum adherence.
Handlebar Trial S3 Buffalo
HANDLEBAR TRIAL S3 BUFFALO. New shape higher than our World Team Replica bar. Double "butted" Aluminium. AA7050Tx. Superbe Shoot penned finish. 80's bar geometry. Anodised. S3 laser logo.