Please find attached our list of events for this year.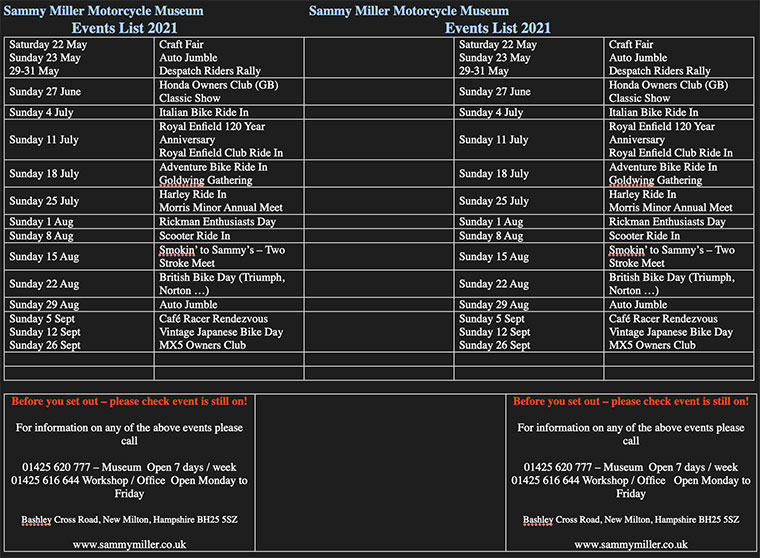 Events List Final 2021
We are confident that the Motorcycle Museum is COVID secure for our visitors and staff with social distancing and strict cleaning procedures in place.
There is no need to pre book admission to visit the Museum but if visitors do wish to pre book their experience they can do so on our website.
Go to www.sammymiller.co.uk  Homepage and click on BOOK NOW.
Kind Regards and many thanks.
Viv Brackett
PA to Sammy Miller MBE