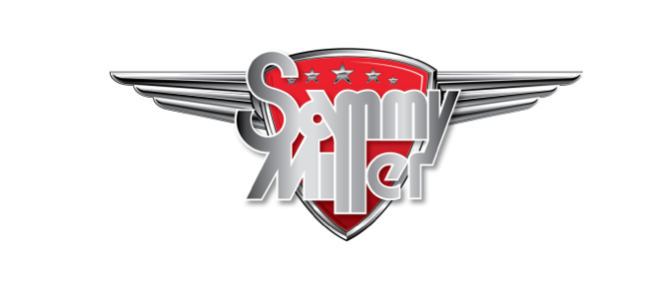 Dear Friends and Supporters of the Sammy Miller Motorcycle Museum Trust
I hope you have all been keeping well over these past weeks.  We have been missing our many visitors and the congenial atmosphere you bring to the Museum. Most of all, speaking to you and hearing your stories as spending time with our visitors, hearing their stories and conversing in person is very important to us.
On the 4th July we are opening the Museum Complex which includes Bashley Manor Tearooms, Krafty Korner, Gifts With A Smile and Seahorse Yarns.  And once again you will be able to enjoy our many animals in their upgraded enclosures.
The wellbeing and safety of all who visit us is paramount in our opening and we want to assure you that all of us here on the Complex have done everything we can to ensure you feel confident when visiting us.  The Museum's safety standards can be found on our website. www.sammymiller.co.uk 
When you next visit us it will be different but my staff and I will be here to welcome you and explain the measures we have taken and which we are asking you to observe during your visit and, finally, our new 10,000 sq ft two storey extension was complete and ready for visitors just days before lockdown so, if you've enjoyed visiting before, we now have much more to show you!
Take care and stay safe.
Sammy Miller MBE

Museum T:  01425 620 777
Alec Brewin's Manx Grand Prix Win 1930
Just a bit of information for your readers and our visitors!
The exhibits are displayed on the first floor of our new extension.  Alec Brewin's average speed was 66.81 on his 1930 250cc Rudge.  Also on display is Alec's Manx GP Silver replica trophy next to the photo. 
Update: 
We are pleased to announce that the whole Museum Complex will open on the 4th July with our very popular Italian Bike Ride In taking place on the 5th July. 
As Sammy says 'it will be great to see motorcyclists back on the Complex again'.