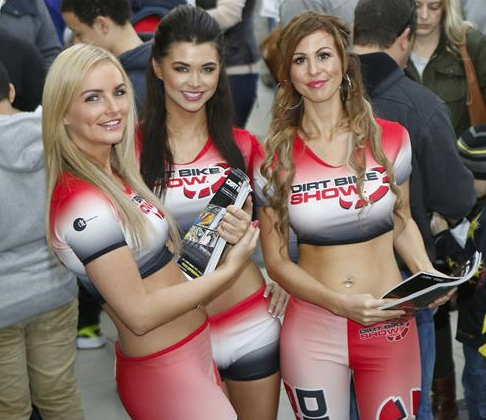 Only a few weeks until the 2015 International Dirt Bike Show opens its doors at 9.30am on Thursday the 29th of October for four days of action-packed, non-stop entertainment and fun. With on-stage team launches, rider interviews and visitor interactive games, plus of course, a host of machines, accessories and kit on display, the Show is again bang on point to hit the right spots. 
The majority of Show enthusiasts travel with family and friends and so, with the Show box office open for business right up until 23.59 hours on Monday the 26th of October, just three days before the Show gets under way, it is well worth checking out the various money-saving options and getting your tickets sorted early.
The most cost-effective day to visit is on Discount Thursday, the Show's opening day. An adult advance ticket will cost just £8 on this day only, with on-the-door entry costing £10. A family ticket bought in advance for this same day will cost just £24 and will admit two adults and two children aged 11 to 15 years. As in previous years, youngsters aged ten and under will gain free admission. There are even more savings to be made if you can get a group together, as for every ten adult tickets bought in advance, the 11th is free, this equates to just £11.81 per adult.
All advance ticket holders aged 18 and over will automatically be entered into the Show's Win a Honda CRF250R prize draw and, with the Show coinciding with the Autumn half-term holiday, what better way to spend a family day out?
There are so many reasons why thousands and thousands of off-road fans head to Stoneleigh Park each year for this end-of-season dirt biking fest' and a visit to the International Dirt Bike Show will soon make those reasons clear.
Visit www.dirtbikeshow.co.uk for Show updates, and to download the indispensable Show App. Whilst there, 'Like' the Show on Facebook and follow the Twitter feed and you won't miss a thing!