I would like to take this opportunity of thanking all those people and businesses who contributed to the eventual production of the 2017 Scott Trial official souvenir programme.
It makes my job as the programme editor that bit more enjoyable and effective when the advertisers adhere to the production deadlines and when motorcycling enthusiasts provide suitable and interesting material for the content.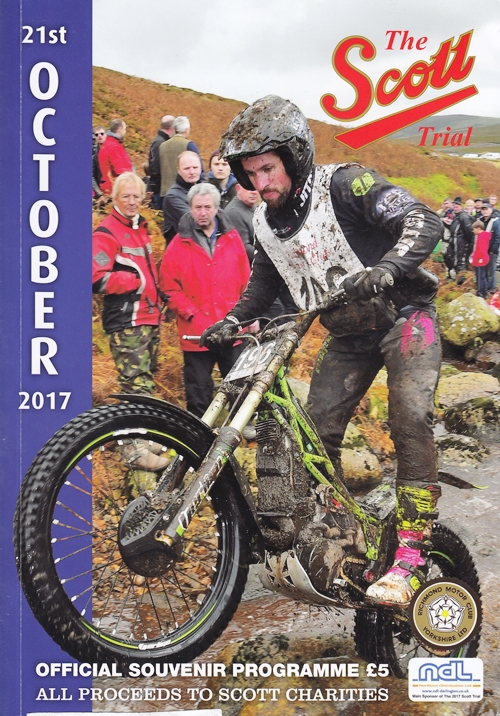 This years programme has achieved a nice balance between information, articles and advertisements required to make the booklet an enjoyable reading experience for Scott Trial followers and supporters. The feedback I have received, from a variety of sources, including the motorcycle trade, has been very positive. This is extremely encouraging as the programme is sold with the sole intention of raising money for the Scott charities, all worthy causes in the community of Swaledale and the surrounding areas.
But the 2017 Scott Trial has been run and I'm already in-gathering information for the 2018 edition!
Yours in sport,
John Moffat
2017 Scott Trial Programme Editor