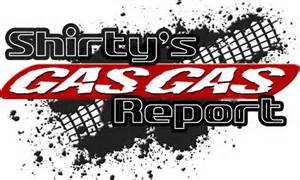 The British Trials Championship resumed at the weekend up in Scotland at the fantastic Bob McGregor Trials Academy organised by the Edinburgh and District Club.
The venue was superb, the weather was average making for a tough event. The sections were incredibly slippery due to the weather which resulted in quite a high scoring event. Suprisingly Jorge Casales won easily on Saturday with Dabill second clinching his 6th British Title. So congrats to Jorge and BetaUK for the day win and also congrats to James and Vertigo for the title win.
Dabill took the win on Sunday two marks ahead of Jorge.
Best GG rider of the weekend was JST GGUK rider Sam Haslam who was 6th on Saturday and a 4th on Sunday. Sam is now 3rd in the Championship with one round to go, one point behind Casales.
Road and Trials GG rider Jack Price fresh from his WTC USA win had a good soild weekend with two 5th places. He lost out on a tiebreak for 4th with Ross Danby on Saturday and was pipped by one mark on Sunday for 4th by Sam Haslam.
Jack is riding well this year and is now 7th in the Championship.
JST GGUK rider Alexz Wigg struggled all weekend. Alexz worked hard as normal but the harder he fought the worse things went albeit finishing with a strong last lap on Sunday. He was 8th Saturday and 10th Sunday.
Alexz will lose his number 3 plate for next year and is now currently 6th in the Championship.
JST GGUK rider Dan Peace retired from Saturdays event in pain frustrated with his ongoing knee problem. Dan will now have a needed scan on his knee and take some time out for a few weeks to give his knee a complete rest. Dan will miss this weekends Supertrial and and the Swiss and Belgium Euro rounds. The last round of the BTC is also doubtful. Dan needs to get 100% fit before he starts riding again.
In the Expert Class JSTGGUK rider Dan Thorpe had a great weekend with a win on Saturday and second on Sunday. Dan now has one hand on the Expert Title being 12 points ahead of his nearest rival Tom Hooper.
Kelcoat/JSTGGUK rider Sam Yeomans had two solid 10th places which was good experience for this young rider. Sam is now 11th in the Championship.
In the Youth Class JSTGGUK rider Jack Price had two second places. He would have been joint second in the Expert Class on Saturday and 7th on Sunday. Good work from Jack!
Michael Brown update;
Michael is recovering slowly and now has approx 90 degree movement in his knee. A possible 'manipulating' operation may be needed to get full movement on the knee which is quite a brutal procedure and will do some soft tissue damage. Michael will not be riding the last BTC round and probably not the Scott Trial which was the initial goal. Michael does not want to 'ride' the Scott…he wants to 'race' it! Theres a big difference. This is dissapointing for Michael but he knows to rush things would be foolish.
Regards ..
John Shirt Jnr.
Director, Team Manager
C/o GAS GAS Motos Ltd