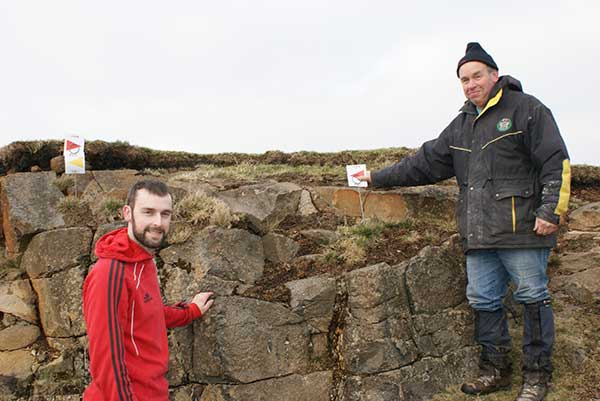 The motor cycle section of the Mid Antrim Motor Club will be returning to Shilnavogy Hill, near Slemish Mountain for their first event of the 2015 season, the Shane Cup Trial. The hard working club members have been in consultation with the landowners at Shilnavogy and have, with the permission of the landowners, been able to extend the course by over one mile for this Irish Championship round which is due to be held on Saturday 21st March starting at 11am.
Clerk of the Course Willie Dickey and his band of helpers have been working hard on the new area to mark out suitable sections for this prestigious event. Again the club wish to thank most sincerelyall the land owners who have so willingly given us the use of their lands, without their help and support the event would not be possible.
All senior grades and youth grades will be catered for at the event.
The club are keen to stress to all competitors that although this is an Irish Championship round the Sportsman grade sections will reflect the abilities of this grade. The main trial will be a 15 section, 3 lap event while the Sportsman grade will have a 10 section, 4 lap event. These 10 sections are all accessible from a hard gravel lane which runs for approx. a 1 mile loop around the hill. Using the new proposed venue and section grading system with 1 being the easiest and 10 the hardest, for the Sportsman grade this venue would be a 3 and the sections a 4. We hope this reassurance will help this grade competitors to come along and enjoy this great venue.
This will be the first round of the 2015 Michelin Mid Antrim Club Trials Series. Full details of the series are available on the club website mamc-bikes.co.uk
Event regulations & Entry form can be down loaded from our website mamc-bikes.co.uk
You can also follow us on Twitter @mamctrials