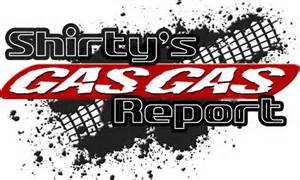 The 2016 European Trials Championship came to a close at the weekend with the final round in Germany.
It was the Youth 125cc Class event on Saturday and Jack Peace finished 3rd on the day which was enough to win the overall Youth Class European Championship for 2016. Congratulations from us all here at GGUK.
The European Trials Championship is a popular Championship which does not get the recognition it maybe deserves. It is also made confusing to some with the many classes they have and the points scoring system.
Also the lack of Press coverage in the UK is disappointing.
Family Peace with Cloburn JSTGGUK brothers Dan and Jack have completed this years Championship with great success. Younger brother Jack Peace has ridden both the Youth Class on Day1 and the Junior Class on Day 2. Jack won the Junior Class title last weekend and the Youth Class this weekend all on his GAS GAS TXT125RACING. Nobody has previous won both classes in the same year.
This weekend he clinched the Youth title on Saturday and then rode for 'fun' in the Junior Class on his new toy (250!) and still won the Junior Class yesterday!
Big Bro Dan has ridden the hotly contested Main Championship Class and has finished 2nd overall for 2016 which is excellent. Dan was beaten by Miquel Gelabert who is currently a WTC GP Class rider who is sitting 11th overall in the WTC Championships.
Dan beat Gelbert both days in France in May which was impressive. He has just beaten his fellow countryman Iwan Roberts to runner-up in the Euro Champs by a tiebreak finishing on the same points. These 3 riders (Miquel, Dan, Iwan) are miles in front of the rest of the competition.
Jack has one more title to win this year and that's the BTC A Class title which will conclude in October. Until then Jack has 'only' won 3 Championships this year so can't celebrate in style just yet;
2016 World Youth 125 Cup Champion.
2016 Euro Youth Champion.
2016 Euro Junior Champion.
Jack can now have some fun on his new TXT250RACING and will only ride his 125cc in the remaining BTC A Class rounds.
Another great result guys, congrats to Dan, Jack, Tim and Jayne.
Full Championship standings attached.
Full Team JSTGGUK outing this weekend at the North Berks SuperTrial….BE THERE!
2016 Euro Championship Standings & Rating
Regards
Shirty