JST GGUK riders DAN THORPE and DAN PEACE both had good wins this weekend.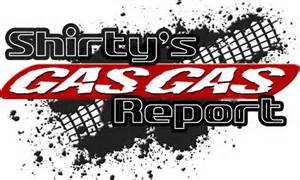 Thorpey finished 2015 winning and has started 2016 winning which is great. Dan won the very popular Manchester 17 MCC 'Fisher Trial' yesterday which for me runs the best trial format of 2 laps / 20 sections. He finished in single figures on 6 marks, five ahead of Dec Bullock who also had a good ride.
GG Girl Katy Sunter finished 5th in tne 'Club-persons' 50/50 class which was won by GG rider Darren Wasley.
Results attached.
JST GGUK rider Dan Peace had a very convincing win at The Scarborough and District MCC trial yesterday losing only 14 marks to runner up Jack Howell on 49.
It looked like sections 5 and 10 were hard and beyond a 125cc so Jack Peace 'let' his bigger bro win yesterday to cheer Dan up 🙂
Also i cant dismiss the fact that No.1 JSTGGUK rider Michael Brown rode but retired. Knee is fine but a sheared flywheel key stopped his day. Not good but im honest. Michael was on 6 after lap one and cleaned the second lap.
I must also take this oportunity to congratulate Adam Raga,TRS and Steve Saunders for winning Sheffield. Adam was perfect and deserved the win. Toni was also superb but made two mistakes and that was the difference. Cabes was good as normal and Jeroni looked good on his new bike. Fuji was fuji and is the best entertainer (like Amos used to be). Dibs looked good in places but going first (ish) in indoors is twice as hard not watching anyone else. Eddie was unfortunately out of his depth and although hes top 10 in the WTC he maaaybe shouldnt be there? Busto / Casales should be. More spanish yes but so what they are the best.
The 'sump for a 1 rule' is just plain dumb and needs changing now. They wont take all day with a section time limit.
Sorting the tiebreak for the order of final with the races was wrong too. Just pick a section (rocks) and they all ride it. If they all clean it, it goes to who's fastest.
Would Adam have won on his Gasser? Yes!..but im bound to say that, but he was on a mission all last year too. He has new bike which is obviously very good, a new challenge and he's not backed off training since winning both days at the last outdoor WTC last year on his red bike. Im pleased for him and wish all the best for this year no matter what colour of bike!
Congrats to the organisers who yet again pulled off a great 21st Sheffield.
No red bikes which was sad but there will be next year.
All action pic attached of Dan Peace and Minder 'Linda Carter' (google it!)
Regards
Shirty
PS. MEGA Extreme race at The FAST EDDY at Tong on Sunday, Knighter gave the young pups a riding lesson. Good to see JR and BILLYDOG banging bars and riding well and old dogs Ben Hemo podium and even older Wayne Braybrook 5th.