Sidi have a reputation for producing fine performing and very stylish products for a wide range of disciplines and their latest offering to the trials world is no exception.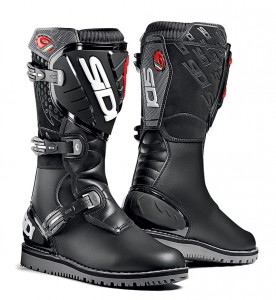 The Trial Zero boot has been designed specifically for Trial activities. It is produced in Lorica® and in pressed anti-wear chamois split-grain leather to isolate the leg from external heat and the shin deflector is made in polyurethane.
The Trial Zero is completely lined in Cambrelle and the new sole is in rubber. The tread of which has been specially designed for the improved grip required by trial riding
The rigid heel is shock-resistant and is in anatomically moulded polyurethane.
Armed with this info it was time to take the Trial Zero's for a ride!
I arrived at our chosen practice venue with the boots still in the box, this would be a good test of how comfortable they are from the word go. Before I had a chance to slide my feet into them my riding partner for the day John grabbed them for an inspection. He was suitably impressed and as a confirmed Pre-65 rider he gave them top marks for being stylish but not too bright! ( for reference they are also available in white, John just laughed when I mentioned that!) He also commented on how pliable they already appeared, not feeling as stiff as a board and waiting to hurt your feet as soon as you took the first steps. A good start then.
Sure enough once I had wrestled them from his grasp and popped my plates of meat into them it was apparent they were going to be very comfortable from the off. The buckles have a very neat and effective operation with easy adjustment and the wrap around shin guard holds everything firmly, but not overly tight, in place. A nice touch is the elasticated top which appears to be a little more elasticated than some and forms a nice seal around your upper calf to help stop water, dust and dirt from dropping into the boot when riding.
Today was a twinshock day, and twinshocks are wider and have extra parts sticking out ready to snag or wear through anything that gets near so I honestly expected some damage to the inner side of the boots during our 5 hour ride. Much to my surprise at the end of the day there was no damage at all. The previously un-noticed ankle cups both showed signs of having been in contact with the frame and other items but a quick wipe over with a damp sponge cleaned the boots up as good as new. Another welcome touch is the wrap around rear protector around the back of the heel area, helping to protect the boot, and ultimately you, from swing arm or chain rubbing.
The grip from the sole was spot on, we have had a lot of rain lately and the rock slabs were slippery but dabs resulted in constant forward motion rather then rearward sliding. The flat sole allows you to shuffle around on the footrest to your hearts content.
After a full 5 hours riding the Trial Zeros performed perfectly and my feet remained blister and scuff free, highly recommended.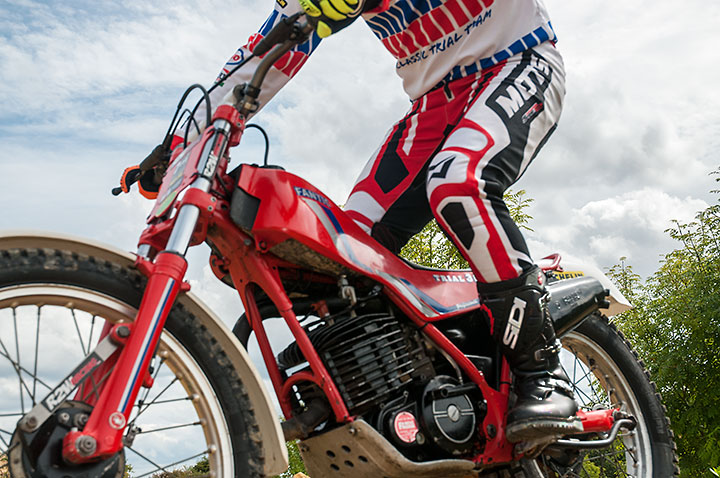 Sidi Trial Zero boots are available in Black or White and in sizes 41-47
SRP: £214.99
Contact
Web: www.SidiSelect.co.uk