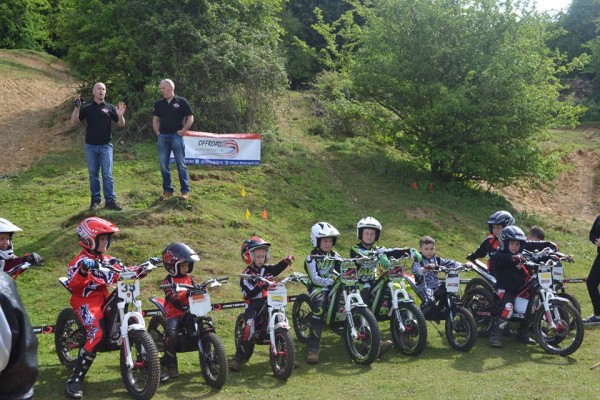 East Anglia Trials Club enjoyed a great turnout and great weather for the second round of the Three Counties OSET Cup.
Andy Dear and the team set out six sections, ridden four times, for riders of all abilities and ages ranging from age 4 to 12.  The club was delighted to welcome 25 families, one of whom has travelled from the Isle of Man (well worth the trip as Kai Kiernan took third place in the red route)!
Andy said: "It's only our second ever event and it's going from strength to strength. 25 riders made for a lovely day where all the kids and families are starting to get to know each other which meant a really friendly atmosphere. The novice riders are able to see what they'll be riding in a short space of time.  Like all OSET Cup events it's a non-intimidating environment for kids that in some cases are riding their first ever event!"
Ten riders rode the beginners "orange route", with some new OSET 12.5 riders taking on the bigger bikes. George Coombs a newcomer to EATC won the round with William Sparks, the last event winner, not too far behind. Another newcomer to EATC, Oliver White, came in third place. One of the 'riders of the day', Alfie Mercer, just missed a podium place in 4th place.
Nine slightly more experienced riders took on the 'yellow' route. Rowan Stewart had a great ride and took a well-deserved win followed by Rowan Dean. Third place on the podium was taken by Finlay Richards.  The other 'rider of the day' was awarded to James Foster.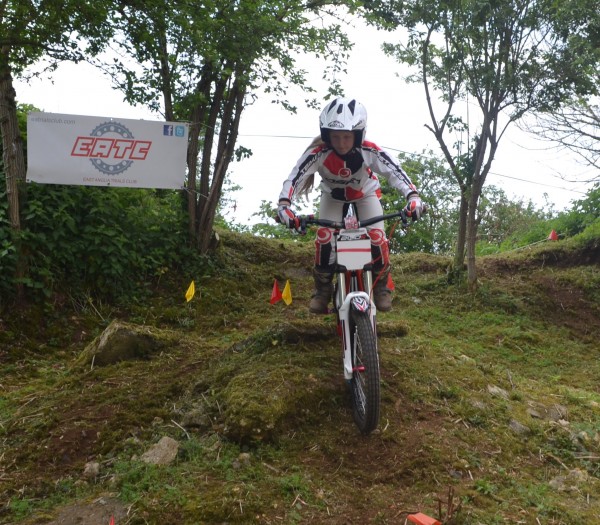 The hard, red route was won by national competitor Sophie Bailey who rode a prototype 24" OSET.  Second and third positions had only one point between them!  Daniel Dabreo came 2nd and another national rider Kai Kiernan took 3rd back to the Isle of Man.
A brilliant event and everyone is looking forward to next Three Counties OSET Cup which is double header, with the opportunity to camp, planned for 6th & 7thJune 2015.
Red: Sophie Bailey 22, Daniel Dabreo 30, Kai Kiernan 31, Joshua Dear 46
Yellow: Rowan Stewart 23, Rowan Dean 43, Finlay Richards 47, James Foster 56
Orange: George Coombs 34, William Sparks 48, Oliver White 68, Alfie Mercer 69