Whilst riding in the Pre 65 Scottish trial the Butterworth's family home in Ramsbottom, Lancashire, suffered a break in and amongst other items stolen was this beautifully prepared Honda RTL in Rothmans colours.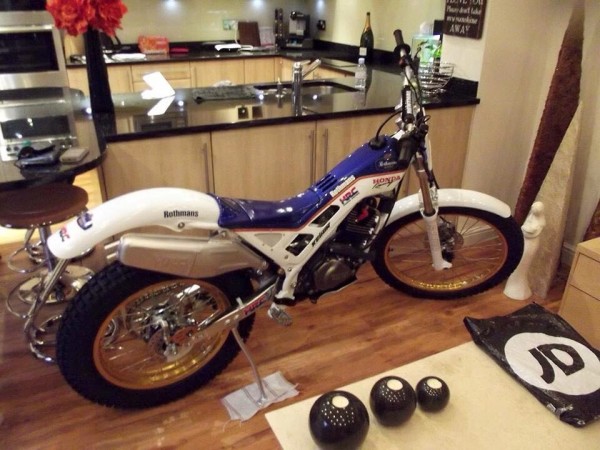 The bike is in almost unridden condition and is based on the twin disc 1988 RTL model. Frame number – RTL250SF – 8910128.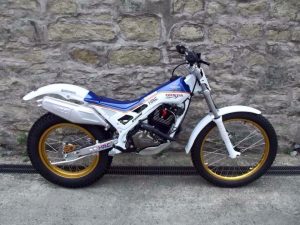 If you know anything, hear or see any information that could be useful to enable recovery and hopefully those responsible getting their collars felt please contact 07852 197022 or Ring 101 quote reference 623 4/5/2015 or greater Manchester police on 0161 872 5050 quoting same reference.
There is a £1000 reward.