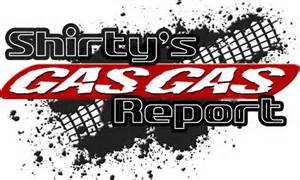 TEAM JSTGGUK was out in full force at the weekend's fantastic weekend in Scarborough at the British Championship Round on Saturday and the 'Super-trial' on the Sunday.
Two very different events and now arguably two different sports!
The Saturdays BTC no-stop event was a good event and enjoyed by most. James Dabill won from the current best GAS GAS rider, Road and Trials supported Jack Price. Jack had his best BTC result to date and had an easy 2nd place not too far off the 'BTC master' Dabill. Pricey is riding very confidently at the moment with a very mature head. His graft over winter is now paying off and is arguably one of the hardest working riders in the UK at the moment.
JST GGUK rider Dan Peace also had his best BTC result to date and had a well deserved podium result. A great ride by Dan who is currently trying to juggle the BTC, WTC, EuroTC and exams!
JSTGGUK evergreen teamsters Sam Haslam and Alexz Wigg were 5th and 6th respectively and now eagerly await their new 2017 bikes. Both riders achieved the manufacturers award in Scotland on the same bikes as they rode last year and are 'still' on the same bikes now, sorry guys news bikes for next BTC I promise x
JSTGGUK No1 rider Michael Brown was 7th.
VERY positive Day for the Champ Class with 5 x GGs in the Top 7.
JSTGGUK rider and team 'anchorman' Dan Thorpe has eventually got beat. Dan was second in the Expert Class. Tom Minta won having an excellent winning ride.
GG rider Chris Alford was 17th and also eagerly awaits a new bike…coming this week!
JSTGGUK rider Jack Peace won the Youth Class on 8 marks, some 65 marks ahead of 2nd place.
Sundays Super-trial was excellent and a massive congratulations to the club. Stop allowed rules, 1.5 minute per section, good format, exciting to watch, BUT only 10 riders could do the sections!
There is room for both types of events in British Trials and the weekend at Scarborough proved that. The current BTC events are great for the majority and most riders enjoy them but they are not a spectacle at all. Yesterday was awesome but only for the countries elite.
Dibs won again and R+T GG rider Jack Price was second again.
Michael Brown showed signs of his former self and got on to that podium where he belongs. Local crowd and Shaughan Galway definitely boosted his confidence, Good to see Michael back on the podium.
JST GGUK rider Dan Peace was 4th in the final and rode with confidence and passion. It was good to see Dan getting frustrated at times which proved his desire to achieve at this level. His bro Jack looked mega on the 125 and watched the final quietly knowing full well he will be in the final next year for sure.
All in all a great weekend for GASGAS and I drove home happy and proud.
Thanks to Kev for prepping Michaels bike.
Thanks to www.trialmaguk.com for the pics.
WTC Andorra this weekend for Price and Peace, game on!
Regards
Shirty