Team Roundhouse Media Service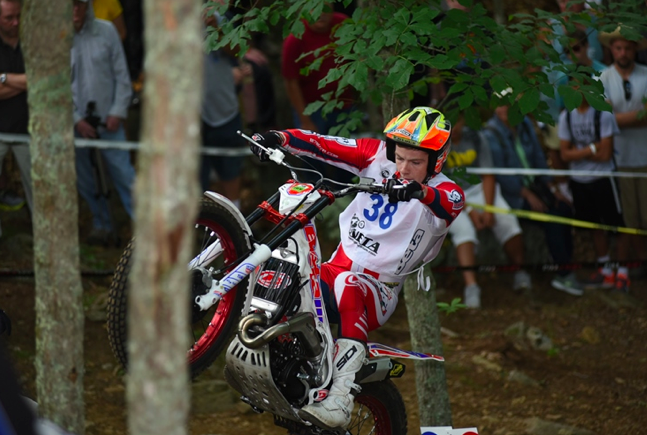 2015 FIM WTC Rounds 13 and 14 – 25/26/07/2015 – Rhode Island USA
It was a celebration of motorcycling for the first ever World Trials Round in the USA from 1975 – 2015 at Rhode Island and the Stepping Stone Ranch venue that welcomed the competitors for two days of action. The organisers had made an excellent job of providing 12 very testing hazards to be ridden 3 times on each of the days consisting of large rocks in the heavily wooded area around this venue. This event was very well supported by the world riders and spectators as around 6,000 of them came to watch the action unfold over the two days. On the first day the weather was very hot but more over-cast conditions made the hazards a little harder on day two after heavy overnight rain had come into the area.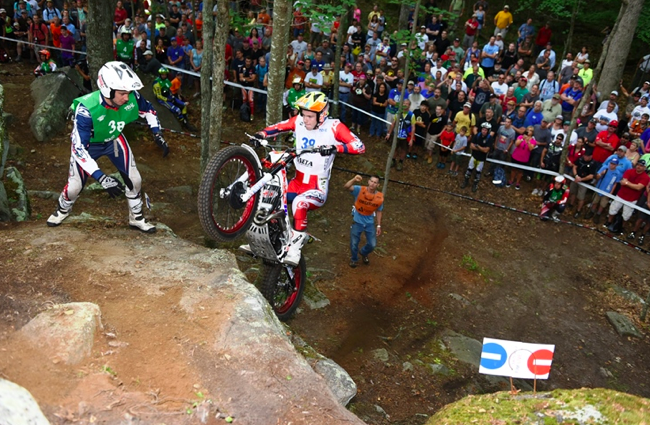 Dec Bullock: "On day one I was not feeling 100% with myself after picking up a light cold which left me feeling a little off-colour. Despite this I applied myself to the job in hand but started badly which affected my total first lap score of 47 marks lost leaving me with much work to do to take some points home. On the second lap I felt more comfortable on the machine and reduced my lap score to 29 which hauled me back up into the points. On my final lap I parted with 33 to come home in 12th position".
"Overnight rain had made the hazards a little more difficult for day two but I was feeling much more confident. I started well which is always good with an opening lap score of 33 knowing I could improve on my second lap. Small mistakes in my riding affected my final score of 27 for the lap. On my final tour of the 3 hazards it was once again inconsistent riding which let me down but with a lap score of 33 I improved slightly to come home in 11th position".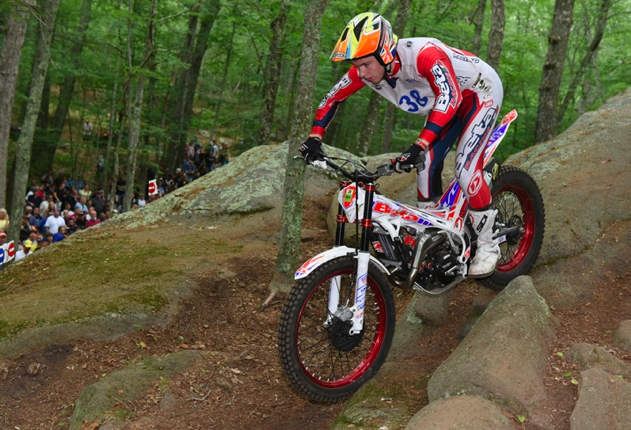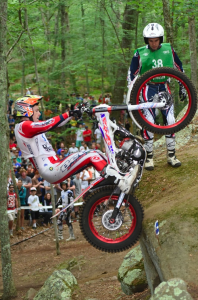 "I come away from the two days of action in 13th position overall in the championship but I feel that with more consistent riding I can maybe move up one position in the standings as the series concludes in September. This has been a tough two days for my minder Ben Hemingway but once again his support and encouragement has been excellent for which I am very grateful. Before I close I would like to thank Team Beta in the USA for providing the fantastic support and hospitality. To all my sponsors who made the trip over the water happen I would also like to say thank you".
Team Roundhouse Beta is still looking for sponsors to add for the 2015 season. Please contact Trials Media if you want to find out more about the team.
A full set of results can be found on the website: www.fim-live.com