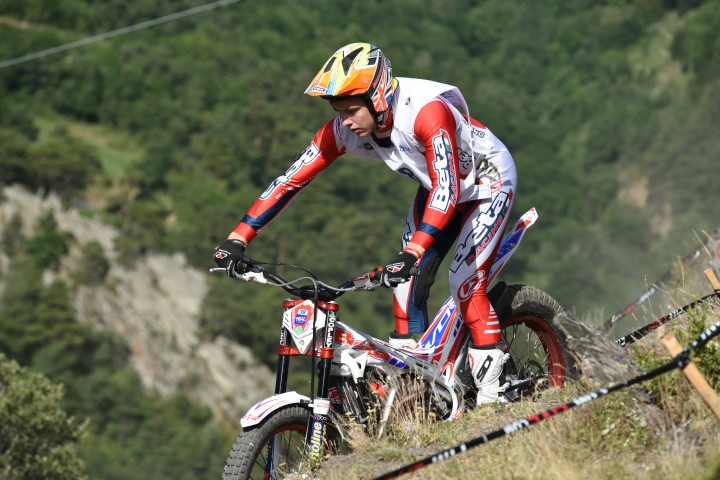 2015 FIM WTC Rounds 11 and 12 – 04/05/07/2015 – Sant Julia Andorra
The event over the two days of action was staged in the far South of Andorra in the parish of Sant Julia de Loria surrounded by the steep hillside which adorn this area. It has welcomed the world of motorcycle trials for many years with the first FIM event held in 1992. This high altitude event tested the fitness of all the riders as the action was played out in intense head over the three laps of the twelve hazards in front of a crowd of 4,000 enthusiastic fans. It was a disappointing weekend for Team Roundhouse Beta rider Dec Bullock as he failed to back up his 12th position on day one to finish just outside the points on day two.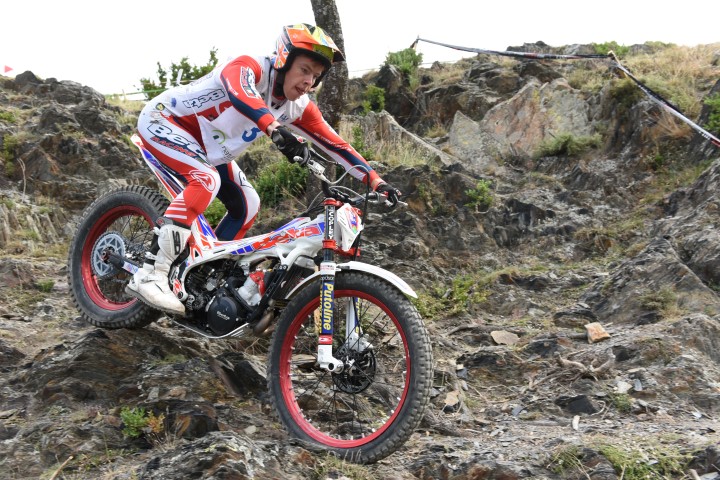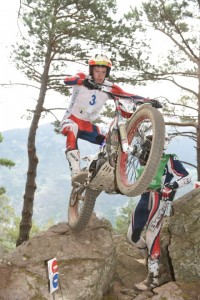 Dec Bullock: "This event is always a tough one for both the rider and machine due the very high altitude but after practise on Friday I felt very confident about achieving a good result. I started day one with three cleans which is always good but the lap fell apart when I incurred three fives to finish the lap on fifteen knowing that I would have to work hard on the other two remaining laps. My minder Ben Hemingway kept me focused and I was happy with eleven marks lost for the second lap. My final lap score was twelve and apart from section nine which stopped me on all three attempts I was happy to finish in 12th position".
"The second day was all about what should have been as my three lap scores of twenty plus was way off the pace to even think about challenging for the top ten. The run of five mark penalties on each of the laps tell its own story of knocking markers out and tyre problems but at this standard of riding you cannot afford to give any loose marks away. I am disappointed with my riding but I can honestly say it's not through a lack of trying. The only consolation from the weekends riding is the fact that I am still in the top fifteen in the championship".
"Despite my poor run of results I would like to thank the team and all its sponsors who are always behind me 100%. The championship now takes a short break before we head off across the water to America on the 25th/26th of July for the two day event. The plan over the next couple of weeks is to practise and try and move away from the small mistakes which are costing me so many marks at the events".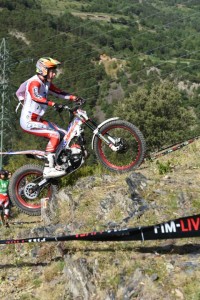 Team Roundhouse Beta is still looking for sponsors to add for the 2015 season. Please contact Trials Media if you want to find out more about the team.
A full set of results can be found on the website: www.fim-live.com