British Championship Round 9 – Guisborough & DMCC – 30-08-2015
The final round of this year's 2015 British Championship series would welcome a new event named the John Hardaker Trial to be held at Glaisdale high above Whitby on the North Yorkshire moors. In very warm over cast weather the venue offered an excellent variety of twelve testing hazards to be ridden three times.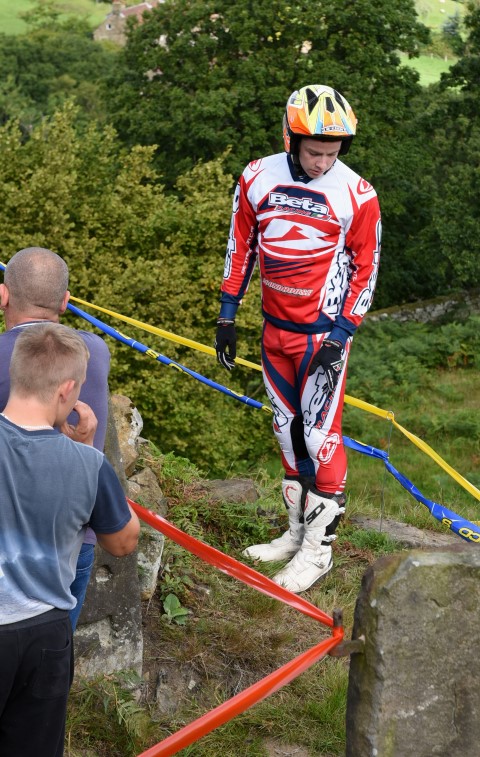 Dec Bullock riding the Team Roundhouse Beta continued his impressive end to the season after his sixth position at the last round to come home in seventh position after some much improved confident riding.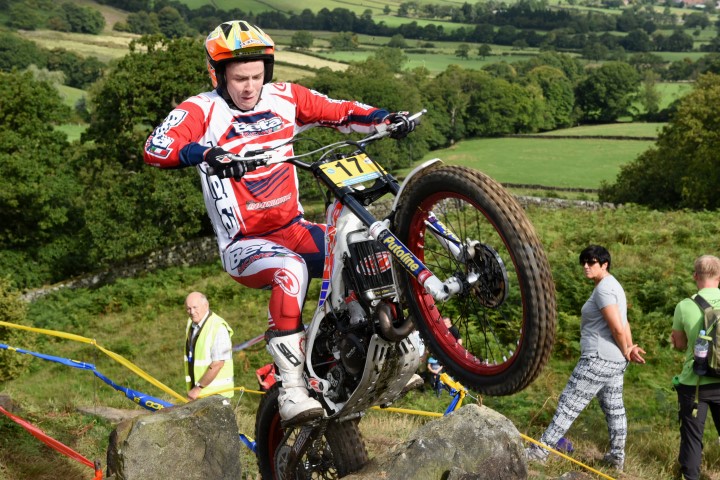 Dec Bullock: "I am very happy to be recording better results despite the fact it has come at the back end of the season. I never doubt my ability as I demonstrated on the very difficult section four on the first lap where both James Dabill and I were the only riders to visit the ends cards with single mark efforts. My concentration levels need to improve as my lap scores are consistent but not improving after each lap which is an area of my performance I am working on".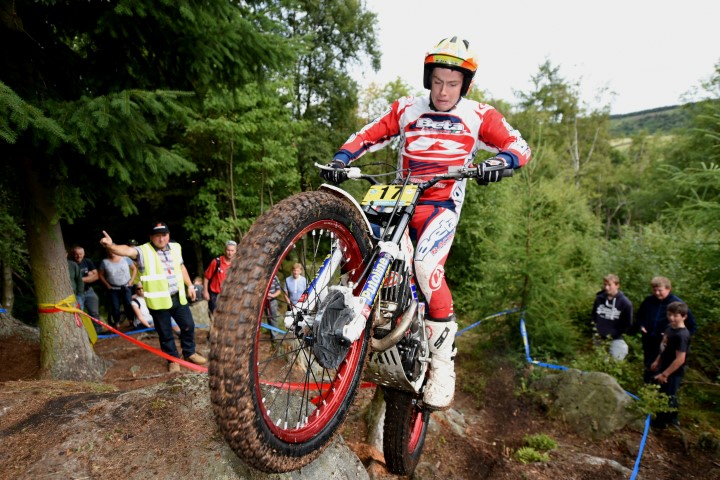 "As with my World championship season the British one has left me very frustrated with my riding as it has not delivered the results I wanted. I know I can perform better than the results show and I am working in the areas of my riding where I need to improve. I am now looking at improving my results as we move to the final rounds of the WTC over the next few weeks".
"Once again I would like to thank everyone around me and my valued sponsors for continuing with the much appreciated support – it means so much when a rider is struggling with riding form and I am continually working to improve my results".
Team Roundhouse Beta would like to thank all the associated sponsors and supporters of the team for 2015.