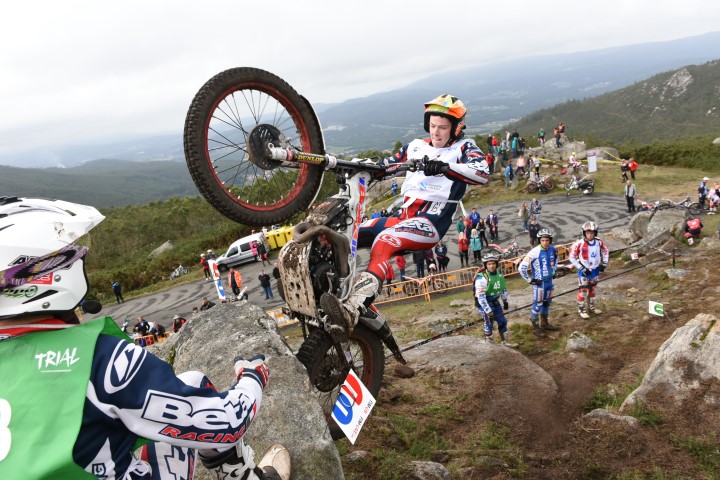 Team Roundhouse Media Service
 2015 FIM WTC Rounds 17 and 18 – 12/13/09/2015 – Teo Spain
It would be Spain that would host the final round of the 2015 FIM World Trials Championship. The mountainous area around Teo in the north of the country would welcome the riders offering a superb 18 kilometre course to take in 12 hazards to be ridden 3 times. Despite the fact the event was in Spain the warm weather that covered the event on Saturday would turn to heavy rain showers and overcast weather on Sunday. A crowd of around 3,000 watched the action unfold for the final time in 2015.
Dec Bullock: "Along with my minder Ben Hemingway we made a close inspection of the hazards during practise on Friday and approached the event with my eyes focussed on the top ten. Despite feeling very confident the opening lap was a disaster as I parted with way to many marks including eight five mark penalties. On the second lap I halved my score and for the final tour my score came down once again and I hauled my-self into tenth position which I was happy with"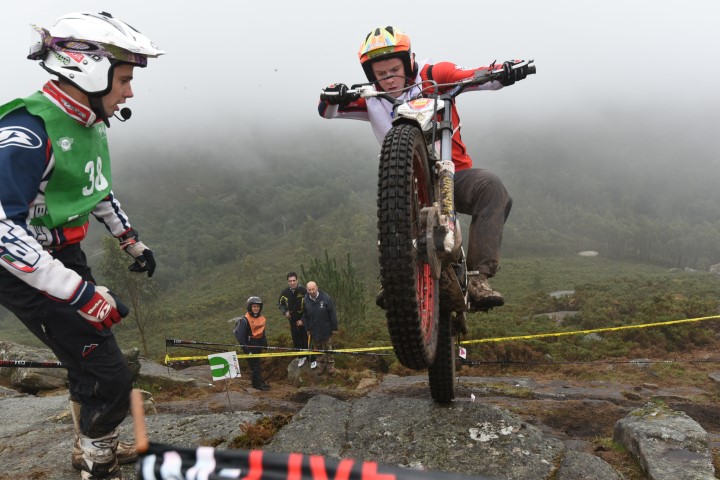 "With wet weather moving into the area around half of the hazards were eased but despite a good second lap which rescued the day I was not riding as well as I wanted leaving me very frustrated in eleventh position when in reality I could have been much higher in the results. Parting with fourteen on my second lap as opposed to twenty five on my opening lap and twenty eight on my final tour of the hazards tells its own story"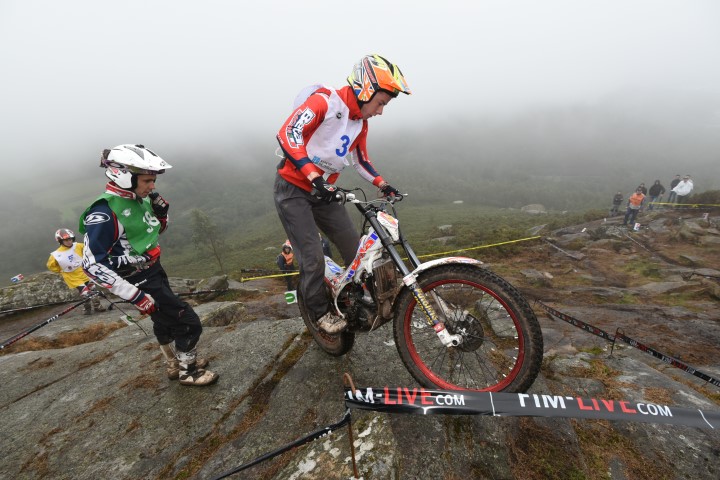 "I have moved into eleventh position overall as we close the season which I am disappointed with as the top ten was the goal. The season has not been easy as I had a loss of confidence in my riding during the middle of year but once again I had learned so much and wish the season would continue. The team around me has supported me so well for which I am always very grateful. I would like to thank them and all the sponsors for the fantastic support".
Team Roundhouse Beta would like to acknowledge the support from everyone who is involved in the team.
A full set of results can be found on the website: www.fim-live.com