This summer, the Garden Rooms at Tennants have on display trophies from the historic Scott Trial, kindly on loan from the Richmond Motor Club.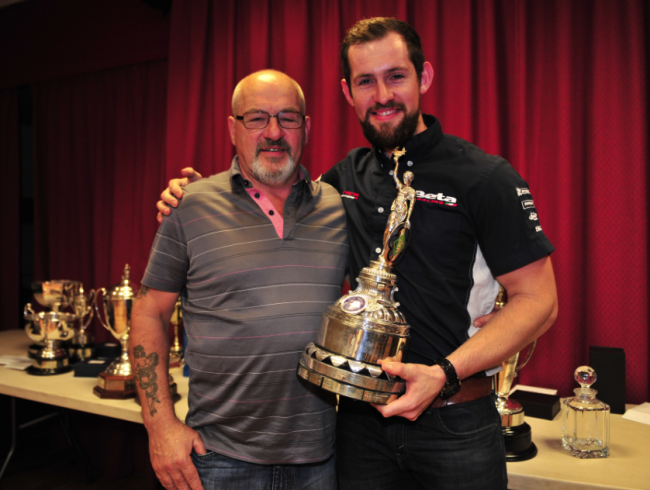 The Scott Trial is one of the toughest one day motorcycle trials in the UK, often described as the greatest test of man and machine. Run over the rugged terrain of Swaledale, for many the trial is an integral part of life in the Northern Dales.
The first trial took place in 1914, when inventor and founder of the Scott Motorcycle Company, Alfred Scott, issued a challenge to his workers at the factory. The challenge was to ride and navigate their way along a prescribed route from the factory in Shipley through the Yorkshire Dales to Burnsall. Since then, the trial has been run annually in the Dales and Cleveland, and has been held in Swaledale since 1951.
Over the years a huge range of special awards and memorial trophies have become associated with the Scott Trial, including best Yorkshireman, oldest finisher as well as individual club awards. The trophies, many of which are on display at Tennants, represent a century of gruelling challenges and victories, and the battling of man and machine against the elements.
Photo – Trials Media