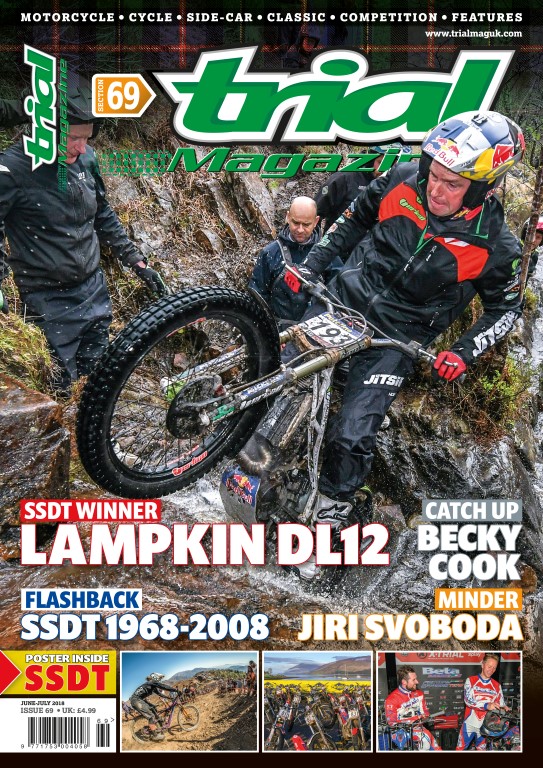 Dougie Lampkin and Craig Houston Trials Displays.
We have taken a stand at the award winning Galloway Country Fair to be held at Drumlanrig Castle, Thornhill, Dumfries and Galloway over Saturday and Sunday 18th and 19th August 2018 to promote the club and our forthcoming activities.
As a first step towards the launch of the club's Trials Section we have two Trials demonstrations at the event. 12 times World Trials Champion Dougie Lampkin is coming on the Sunday to give the crowd a show of his tremendously exciting skills and control on a motorbike as well as talking about his trials experiences during an interview. At times during the day Dougie will be available on our stand to chat, sign autographs and even personally sign his just launched autobiography Trials and Error.
And on the Saturday we will have current Scottish Trials Champion Craig Houston giving his demonstration and interview and will also be on our stand throughout the day to talk with you about his trials exploits leading up to his fantastic Championship win. We couldn't wish for a better run up to our Trials Section launch so come along to the stand over the weekend and have a chat where we will have a hospitality facility for those wanting to get further involved in all our club's future activities. It is hoped we will have examples of a Scramble, a Road Run and a Trials bike on display.
As everyone is still buzzing after our hugely successful Scottish Classic Grand National Scramble recently held at Drumlanrig Castle in July we will of course be talking about that fantastic event and further plans for the club on the scrambling front. Not resting there we have been busy putting the finishing touches to our next Road Run coming up on the 2nd September and we will have information on the event for you. In addition to these activities our club merchandise which includes T shirts, polo shirts, hoodies and beanies etc will be on sale. Our own 'Airds' premium beer will be on site and available to sample and buy at the Sulwath Brewery display in the Food marquee.
So be it On Road or Off Road our club presence and these trials demonstrations at the fair are not to be missed.