With Christmas coming around pretty soon why not have a look in the Trial Magazine Shop? Here you will find the ideal gift for motorcycle enthusiasts of all ages.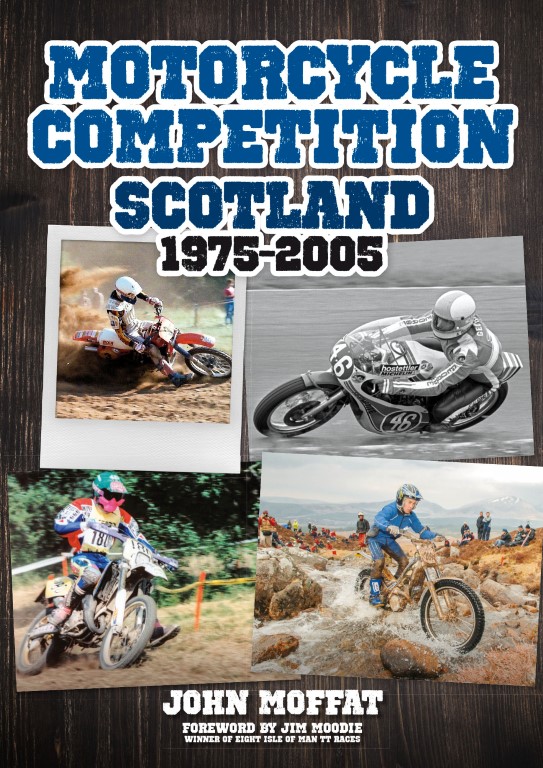 One of our best sellers is this book from the 'Trials Guru' John Moffat – MOTORCYCLE COMPETITION SCOTLAND 1975 – 2005 BY JOHN MOFFAT. His last book on this subject sold out so make sure you get your own copy of this book to read and enjoy.
Yoomee Ltd is proud to present this superb semi hardback book which covers the history of Motorcycle Competition in Scotland from 1975 – 2005 by John Moffat. Presented with a mixture of exciting, and in many cases un-seen, colour and black and white images, the book is in A4 size format with over 100 pages of informative and interesting text. This is a book which explores and describes in words and photographs, competitors and enthusiasts from motorcycle sport in Scotland and more! It's about people, places and events from this era, the endeavours and performances by motorcycle sports most respected riders, who were either born or brought up in Scotland. A book which will convey you back to a time-period when Scotland produced not only British, but World championship contenders. Riders who endeavoured to create performances, which proved they were serious competitors in racing, trials, enduro, and motocross. This is a book aimed at the motorcycle enthusiast.
Motorcycle Competition Scotland 1975-2005 is just that, the title says it all.