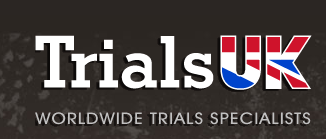 Trials UK are proud to announce our partnership with the West Leeds Motor Club as title sponsor of their famous National event now known as "The Trials UK White Rose Trial".
The White Rose Trial has been organised by the West Leeds Motor Club since 1961 and is widely acknowledged as one of the best single lap National events in the trials calendar.
Run in the beautiful landscape around Hawes on stunning natural sections, this trial is one not to be missed.
It is also easy to enter using the innovative West Leeds Motor Club Online Entry System. Click this link www.westleeds.co.uk/wronline and you can enter in minutes.
This event is also popular with observers as they can ride the whole route whilst recording the scores of the riders. If you would like observe and use your own bike, or walk if you prefer, then contact Howard on 07802 465729.
All observers receive £10, club gifts and an entry to win a great prize courtesy of Trials UK.
Full details are available HERE
http://www.trialsuk.co.uk/blog/the-trials-uk-white-rose-trial-2015
Trials UK are producing a full colour program for the event and advertising space is available on a first come basis. Please contact nige@trialsuk.co.uk or call 01132 81 82 42 and reserve your page.
Make a date in your diary and secure your entry online now. Postal entries
also accepted, please see REGS https://www.trialsuk.co.uk/upload/files/trialsukwhiterose2015regs.pdf for
details or check out the Trials UK website news/blog page.