THE DAVE ROWLAND TROPHY TRIAL 1980
 Perhaps the best known of the trials riders from the Manchester 17 Motor Cycle Club is Dave Rowlands, after his exploits on factory support BSA machinery. He had pushed for the road-based trial they had run in the past to get it National Trial status, and it came to fruition in 1979 much to his and the club's delight. In 1978 they had a rehearsal with the Hepworth Trophy Trial, the ACU centre stewards report gave them 10 out of 10 and it was awarded national status for the first time in 1979. Now it had grown in stature they wanted a better start area and it was Norman Eyre who came up with the answer. He was a manager at the Duron Brake factory in Buxton and he gained the club's permission to use the factory and its canteen facilities as the start area for the first time in 1980. The event attracted 75 riders in the solo class and taking his first national win at the event was Chris Clarke.
 Photo Credit: Unknown
Results: 1980 Dave Rowland Trophy Trial
1: Chris Clarke (350 Sandiford Montesa) 39; 2: Norman Shepherd (310 Holden Ossa) 41; 3: Rob Shepherd (360 Honda) 41; 4: Chris Sutton (350 Sandiford Montesa) 43; 5: Nigel Birkett (350 Sandiford Montesa) 49; 6: Allen Collier (280 Jerrard SWM) 62; 7: John Hulme (350 JES Majesty) 63; 8: Kiyoteru Hattori (200 Honda) 65; 9: Steve Moore (325 Comerford Bultaco) 65; 10: Alan Lampkin (325 Comerfords Bultaco) 75.
If you like this you will love Classic Trial Magazine.
It's only available on subscription at: www.trialmaguk.com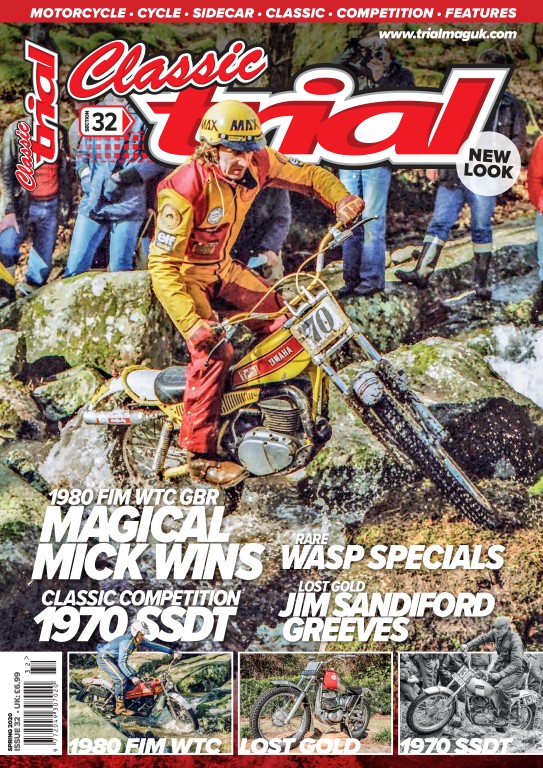 View Classic Trial Magazine latest issue no: 32 here – Have a quick look on the link here: http://bit.ly/Classic-Trial-Magazine-32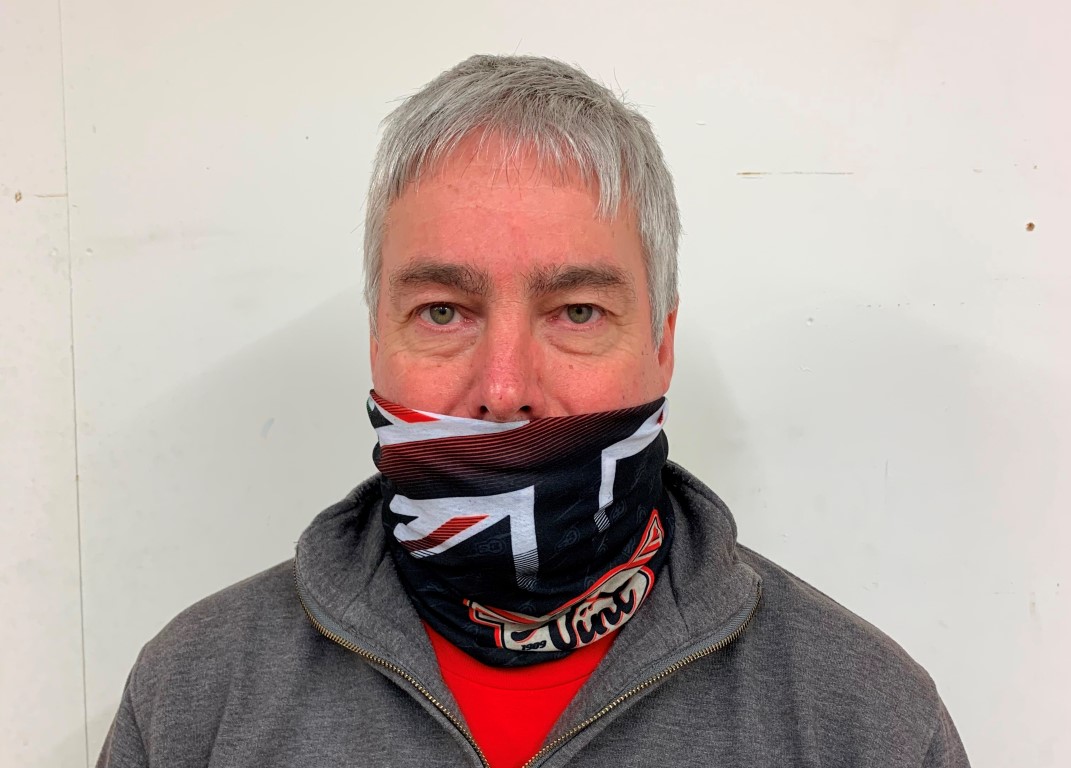 We are waiting to send you out this 'Free' S3 Products Neck Warmer with all new subscriptions to Trial Magazine and Classic Trial Magazine – Whilst stocks last.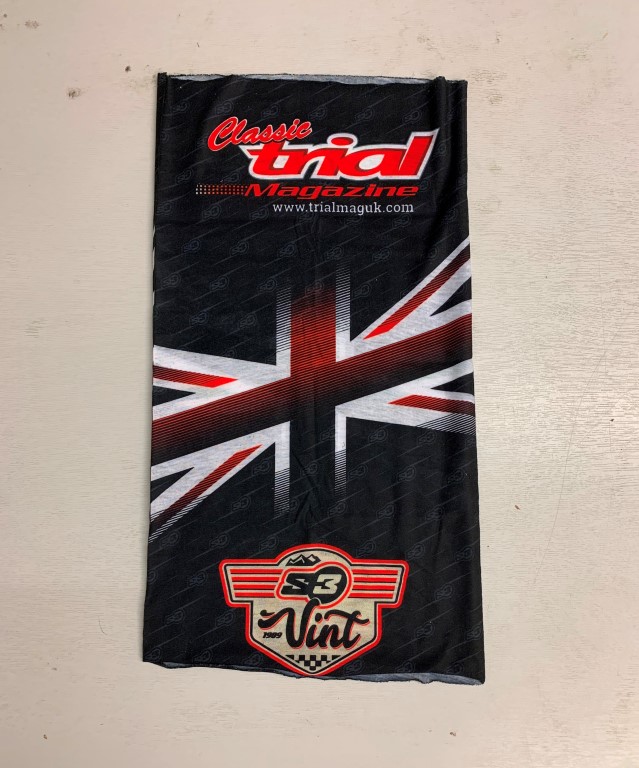 It's a cloth double sided neck warmer to cater for both the Trial and Classic Trial rider. New Subscription offers: www.trialmaguk.com