Toni Bou opens the world championship with a win in Japan
Toni Bou gets his world championship title defence underway in Japan with a hard-fought victory. Repsol Honda Team come away with noteworthy results; besides Bou, Fujinami and Busto also occupy top positions.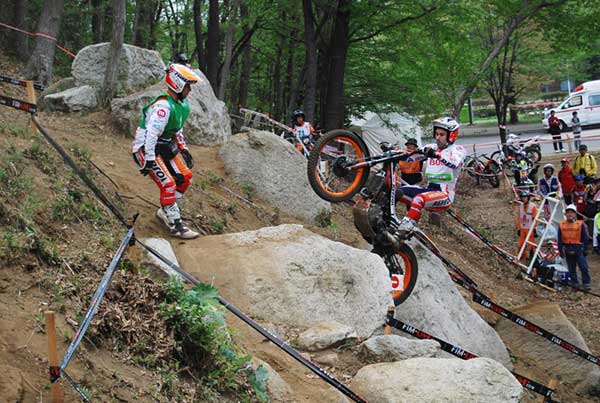 Repsol Honda Team and Toni Bou have opened the FIM Trial World Championship with a bang at the Japanese GP. Bou has back in the title fray, on cracking form, in a race that saw the Honda ace mark the difference from the first hazard, although it was a far from easy task as the high-level performances of the adversaries never let the Spaniard relax a moment. The triumph – in the first of the two Japanese GP events at the Motegi circuit – positions the champion at the head of the provisional leader-board.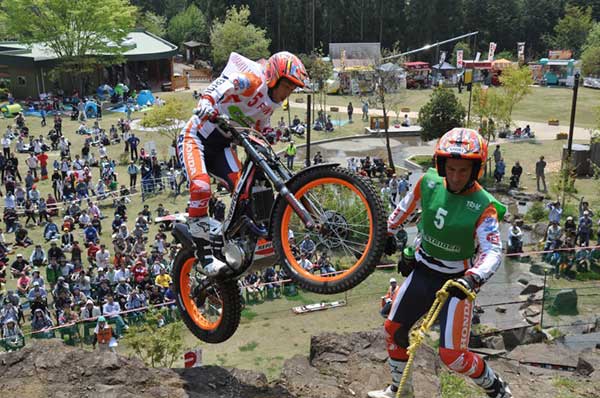 Takahisa Fujinami was finally back in action for this twentieth season, after a knee injury necessitated an operation at the close of last season, followed by a length period of convalescence. Any doubts about the Repsol Honda Team whiz's physical shape were soon dispelled after he was able to successfully tackle all twelve sections to take fourth place on the day.
It was also a brilliant top-category debut for Repsol Honda Team rookie Jaime Busto, who finished in a magnificent sixth place and could have done even better had it not been for several errors on a final lap made complicated as conditions deteriorated.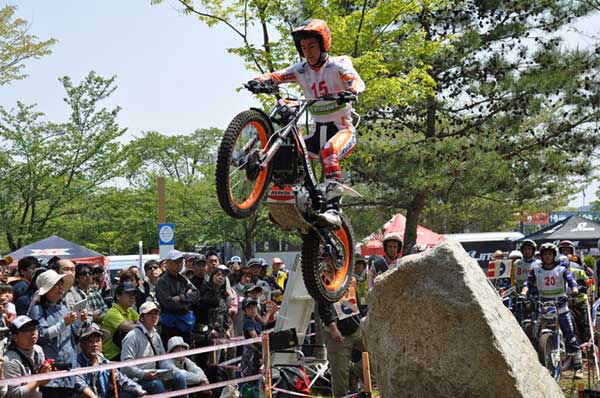 Tomorrow riders look forward to the second day of the Japanese Trial GP at the Motegi circuit with three laps of twelve sections.
Toni Bou 1
RACE: 1ST 
CHAMPIONSHIP: 1ST
"I'm pleased to have started the season with a win. It went really well but maybe it was a bit too easy, so we had to really fight hard. It was very high-level with some difficult sections. But they began to relax a bit with the non-stop rule and things got a bit trickier. I'm happy with the way I put up with the competition. Let's see if we can repeat the result tomorrow."

Takahisa Fujinami 5

RACE: 4TH 

CHAMPIONSHIP: 4TH

"I wasn't as accurate as I could have been, but I suppose it was because I felt nervous after such a long period out of action after the knee operation and having to perform in front of the home crowd. I don't feel that good about it, but fourth place isn't bad after the operation."

Jaime Busto 15

RACE: 6TH 

CHAMPIONSHIP: 6TH

"I felt quite good in the first race at World Pro level. Things went pretty well on the first lap and also the second where I recuperated a bit. But I was sliding about on the third and I lost my footing a couple of times picking up some faults. Tomorrow I hope to improve and not make the same mistakes."

Miquel Cirera

Team Manager

"We are very pleased because it has been a good start for Repsol Honda Team. It hasn't been an easy victory as Toni had to suffer to win it. The result is great with a triumph for Toni, fourth place for Fujinami, and a nice start for debutant Busto in sixth. The overall evaluation is positive, but obviously we will be looking to improve."