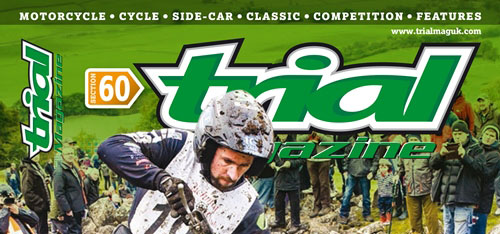 TRIAL MAGAZINE ISSUE 60 – A Full 116 Pages of Trials
Yes Issue 60 has been printed and will be with you shorty in full colour gloss with all your Trials Action, Events, Product Tests, Interviews and so much more for you full throttle addicted trials junkies! As you would expect from such a high quality independent publication in its 116 pages it carries superb images and interesting in depth articles from a team dedicated and passionate about the sport of trials.
For the subscribers check that letterbox from Friday onwards and in the news agents a little later. For all you guys and gals on the go it is also available across all platforms at Press Reader from the 4th December – www.PressReader.com  why not download the PressReader app?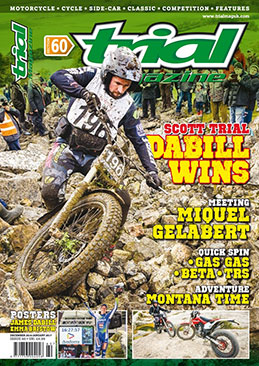 Inside and full of action you will find:
New Models: 2017 Starts Now with the Gas Gas GP Model and the TRS One Raga Racing. The Oset Range and Beta Youth Electric and Petrol Models.
Quick Spin: The 2017 TRS One 250cc/Gas Gas Pro 280cc/Beta EVO 300cc.
Meeting: We talk to Miquel Gelabert about the Past Present and the Future.
Race: It was a Day of Demolition for James Dabill at the Scott.
Flashback: The full story on Nikita Smiths brave fight for life.
Remembering: What you could buy in 1976.
Sport: British Championship: Solo/Ladies/Sidecar
Youth: The Oset British Championship.
Dealer Visit: Colwyn Bay Motorcycles.
Adventure: It's Montana Time with George Moore in Spain.
Cycle: UK Bike Parks a Guide.
Posters: Emma Bristow and James Dabill.
Remember it's only Trials!!
CJ Publishing – Proud to be Independent
Make sure you don't miss out and get yourself a subscription by contacting Warners: Mail: subscriptions@warnersgroup.co.uk  or telephone: 01778 392479
A Christmas Gift Idea – Why not go online and subscribe: www.trialmaguk.com Subscriptions make an ideal gift.