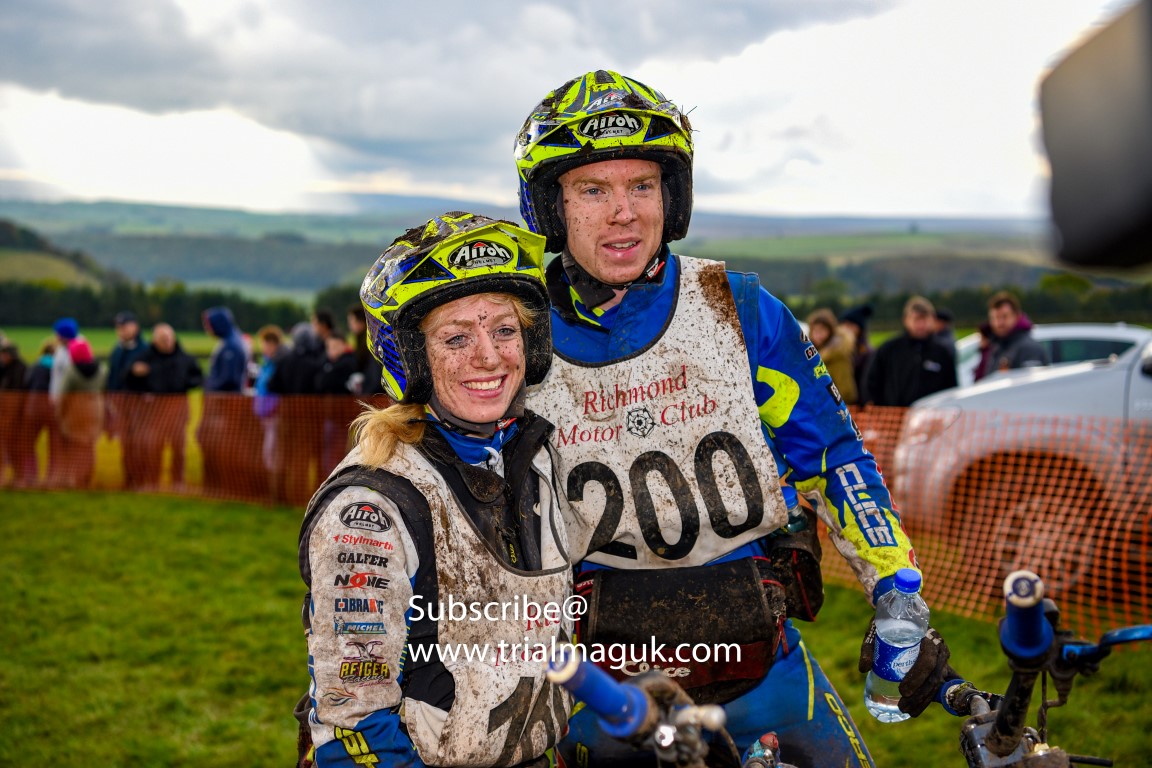 TRIAL MAGAZINE #81 FEATURED ARTICLE – LADIES – EMMA BRISTOW – FOCUSSED FOR THE FUTURE
 Here in Great Britain we have been fortunate enough to enjoy the success of a certain Dougie Lampkin, who dominated the FIM Trial World Championship from 1997 to 2003 when he put the 'Great' back into Great Britain. Since his glory days on the world scene we've had a drought in the UK with no one coming close to matching his winning years – or have we? Move your thoughts away from the male-dominated sport to the ladies, and our own Emma Bristow. In a world so far away from Dougie's sporting upbringing and his famous family success, Emma came from a family where motorcycles were only for fun. It was a passion for action of the two-wheeled variety from a very young age and a family-supported venture that would bring her to where she is today. In 2012 Emma Bristow showed her potential to challenge for major honours against her rivals both at home and abroad. This commitment was noticed by the Sherco boss, Marc Teissier. He approached Emma at the end of the season and offered her a 'Full Factory" two-year deal to include all the major events to help her realise her ambitions on a motorcycle as a professional athlete; she did not disappoint. Wind the clock forward and the six-time FIM Ladies' Trial World Champion can also add the accolade of becoming the first ever FIM SuperEnduro Woman World Champion in 2014 and winning for a second time in 2015, all with Sherco. Despite the current problems around the COVID-19 Coronavirus affecting everyone she remains focused on the future in her world of motorcycle sport.
 Article and Pictures: Trials Media
Read the full article in Trial Magazine Issue No: 81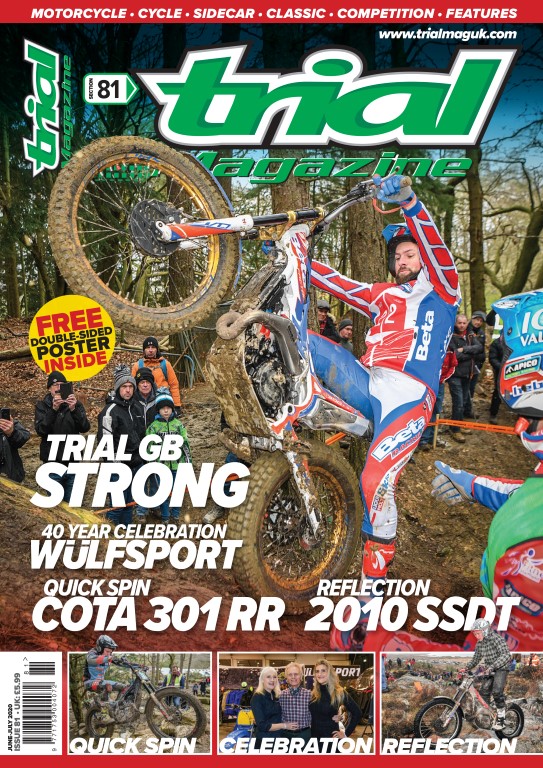 TRIAL MAGAZINE ISSUE 81 – Its Trials #100% – Have a quick look, click on the link here: http://bit.ly/Trial-Magazine-81
Make sure you don't miss out and get yourself a subscription or re-subscribe by contacting us direct: Mail: england@trialmag.com or telephone: 01663 744766 – 01663 749163 Please contact us by e/mail with your details or if we cannot get to the phone leave a message with your contact details.
Or go on-line for all Subscriptions and Costs, please view: www.trialmaguk.com