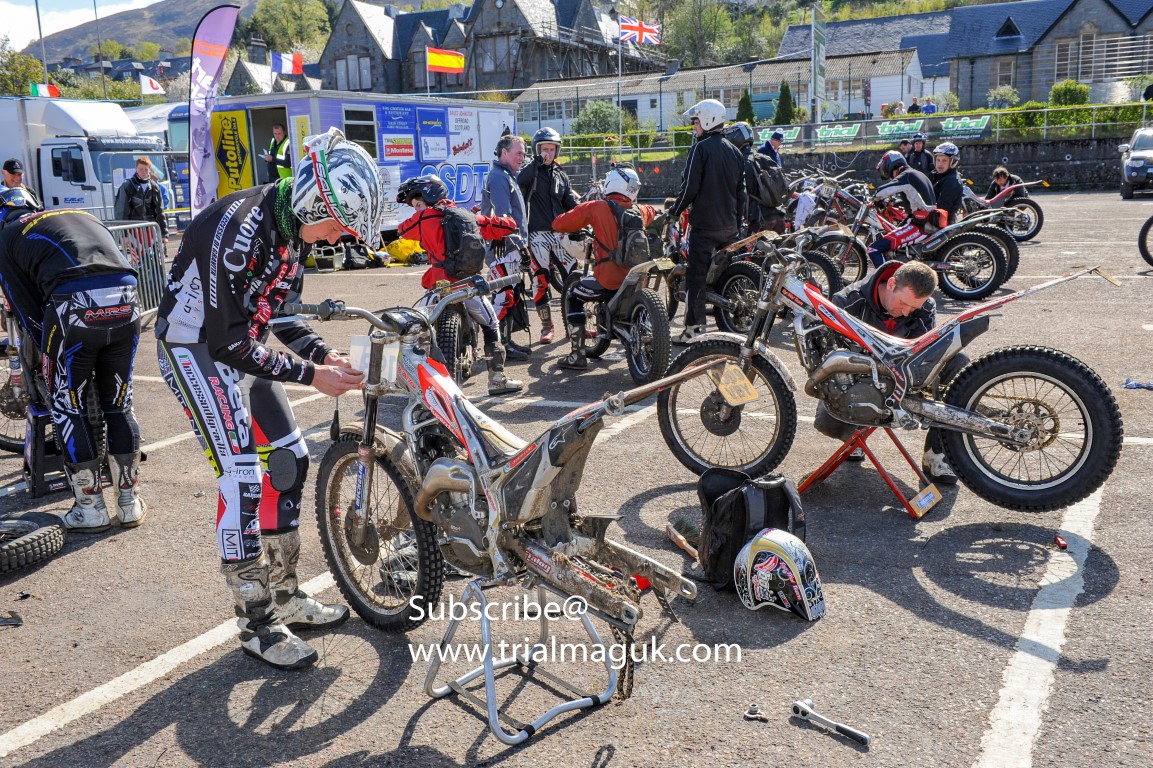 TRIAL MAGAZINE #81 FEATURED ARTICLE – REFLECTION
 ALEXZ WIGG – WINNER – 2010 SCOTTISH SIX DAYS TRIAL
Trial Magazine was still in its early years when Alexz Wigg won the 2010 Edinburgh & District Motor Club Limited Scottish Six Days Trial. We used to generate the report in the magazine two months after the event, until my good friend and avid supporter of the magazine, the late Neil Crosswaite, pointed out the obvious – that it needed reporting on ASAP after the event; this was told as only Neil would tell me! It was very good advice and, as always, I listened to Neil. As we went into overdrive with the success of the magazine we have since given the trial what we consider to be the best coverage, in both editorial content and excellent pictures, all produced and delivered in May. With Eric 'EK' Kitchen supplying pictures for Trials and Motocross News I would rely on my good friend John E Shirt and new kid on the block Andrew Stewart in 2010. Andrew was a family friend and loved his motorcycle trials, and he produced some superb work for us in our early days, as did John. In this article, with 2020's event cancelled due to the coronavirus, we take a reflective look at the 2010 event and speak with Alexz about his rather dramatic week in the event where he ticked the box on what so many riders dream about of achieving, a Scottish Six Days Trial victory.
Words: John Hulme with Alexz Wigg
Pictures: Trial Magazine – John E Shirt – Andrew Stewart
Read the full article in Trial Magazine Issue No: 81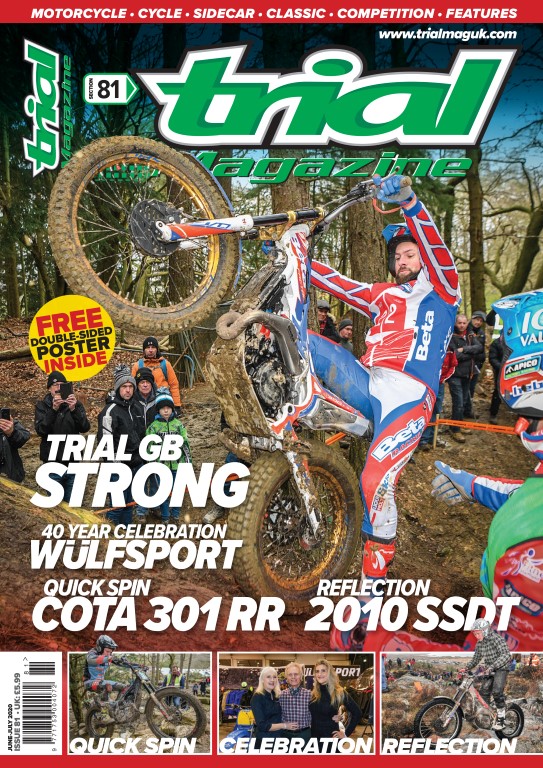 TRIAL MAGAZINE ISSUE 81 – Its Trials #100% – Have a quick look, click on the link here: http://bit.ly/Trial-Magazine-81
Make sure you don't miss out and get yourself a subscription or re-subscribe by contacting us direct: Mail: england@trialmag.com or telephone: 01663 744766 – 01663 749163 Please contact us by e/mail with your details or if we cannot get to the phone leave a message with your contact details.
Or go on-line for all Subscriptions and Costs, please view: www.trialmaguk.com