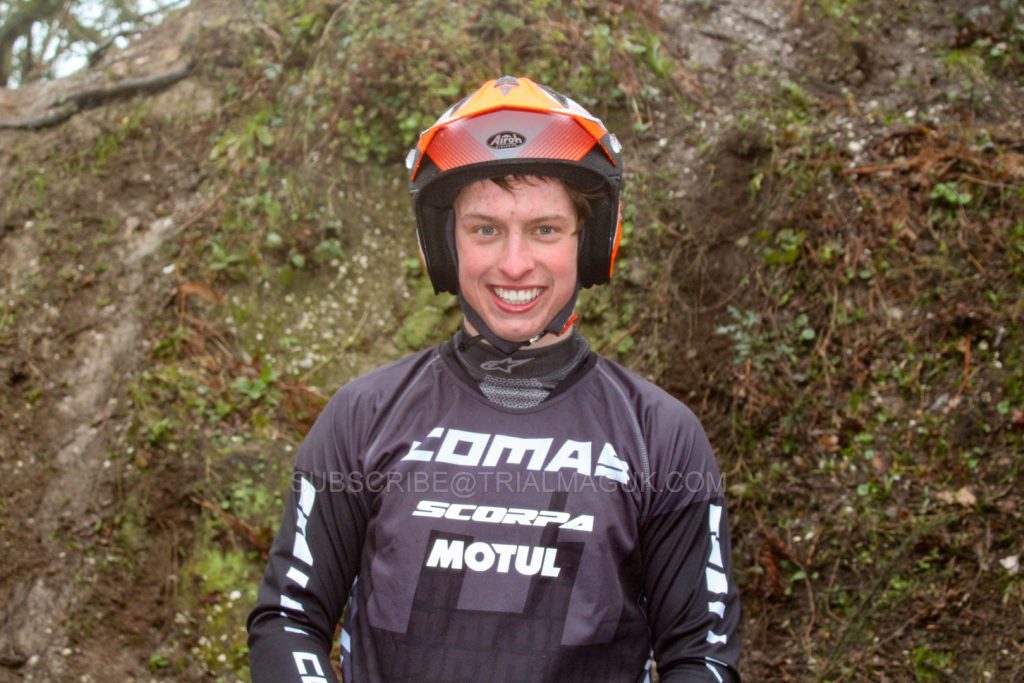 TRIAL MAGAZINE #86
FOCUS                                                                               BILLY GREEN
 AN ORANGE OUTLOOK
 We can all agree that the Covid-19 pandemic has been very challenging, in all areas of life. In a shortened, disrupted and condensed 2020 FIM Trial World Championship season it affected the teams and riders in many ways. The season started in September and was over by the second week in October. If you were on form for those few weeks you were fine, if not it proved very difficult. The pressure to perform to your very best was intense as the proceedings changed, with no qualifying, and the events became two points-scoring days. After a successful youth career and a move into the FIM Trial World Championship in the 125 class in 2017, Billy Green won the Trial125 title in 2018 on the Beta. This result was rewarded with a move into the Trial2 class as part of the satellite RG Trials Team on the four-stroke Montesa Cota 4RT on a two-year contract. As the team closed at the end of 2020 Billy had moved back to two-stroke power and the Scorpa factory team on a one-year deal for 2021. Our focus in this magazine is on the 'Orange Outlook' as Billy Green looks for a more positive 2021.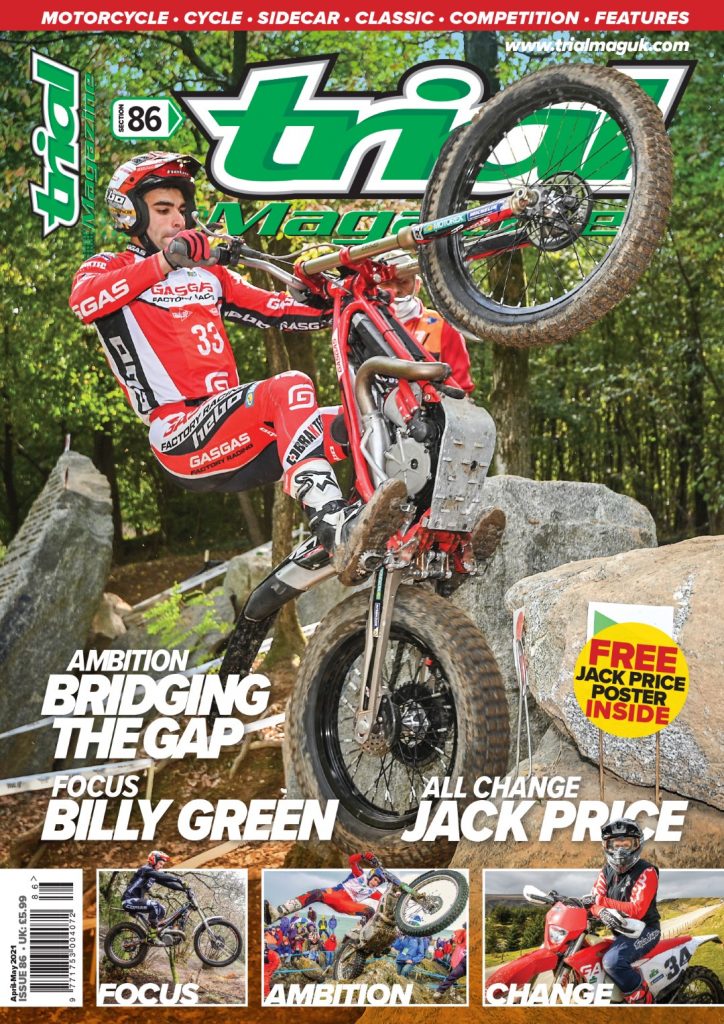 This is the latest Trial Magazine we published, Number: 86 have a FREE view on us by clicking the link here to see what you may have missed: http://bit.ly/Trial-Magazine-86
Order single copies, back issues or subscribe to Trial Magazine and Classic Trial Magazine from our website: www.trialmaguk.com to enjoy in either digital or print format.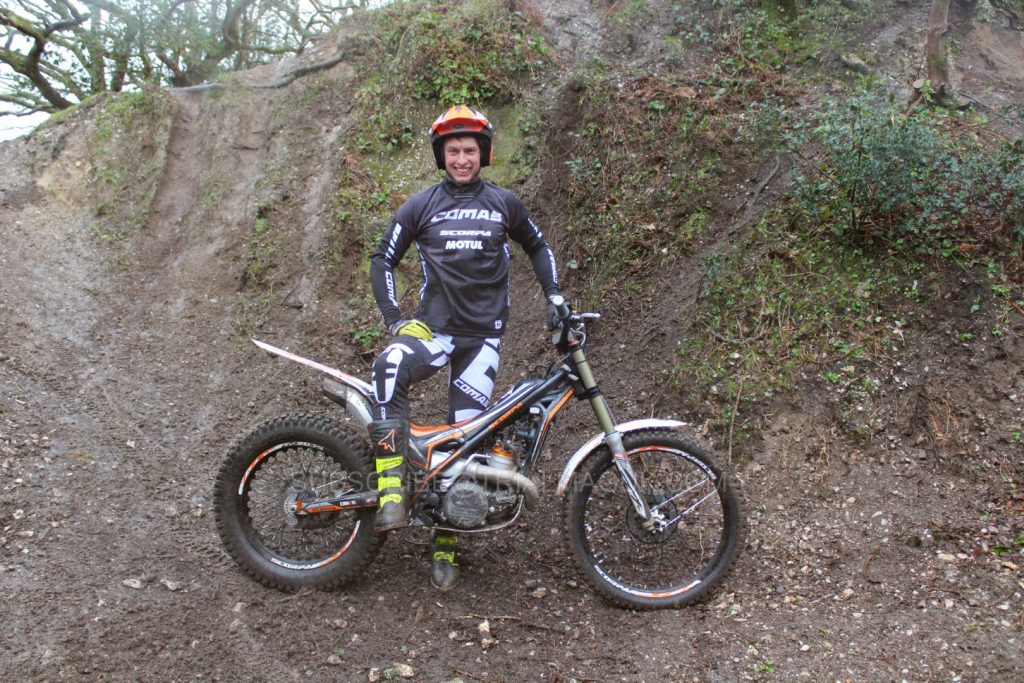 Trial Magazine Re-Subscriptions
Please if you have not, re subscribe to avoid missing the next copies of Trial magazine issue 86 now out6.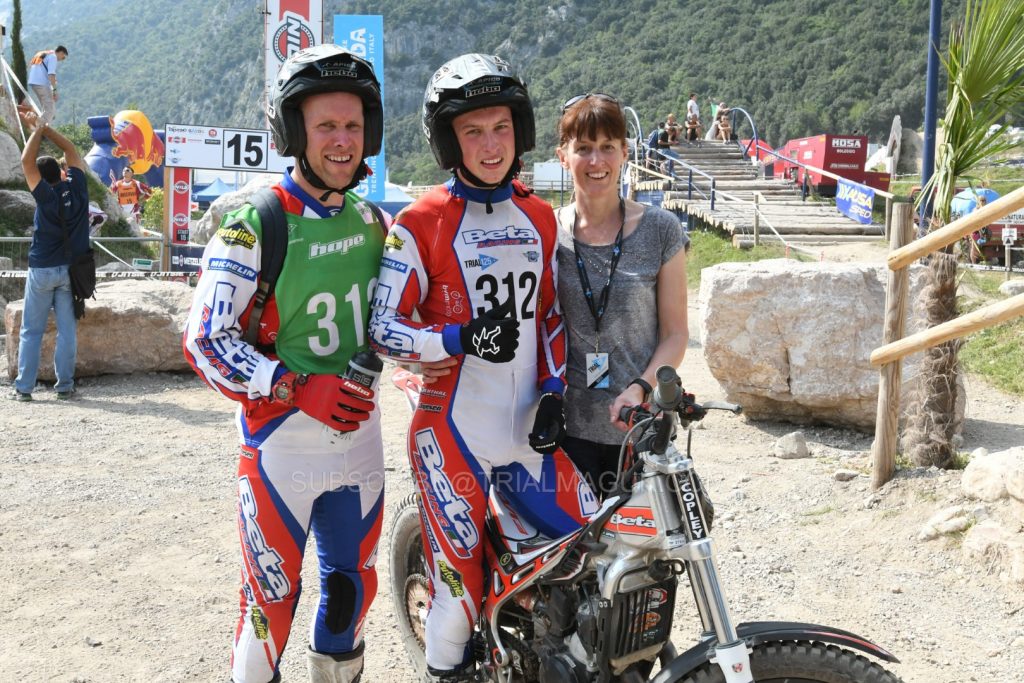 Re-Subscribe or Subscribe On-Line
Go along to the home page on www.trialmaguk.com Scroll down and on the right hand side you will see the logo for both magazines, click on the relevant logo for Trial Magazine, Re-Subscribe and it will open the page to re-subscribe, it's easy to pay with Paypal.
Re-Subscribe or Subscribe by Phone
Telephone on Monday or Friday: 01663 – 744766 or 01663 749163 (Between: 10 – 3 o'clock) Please be patient when calling or leave a message with your name e/mail and contact phone no. You can always Mail: lisa@trialmag.com – england@trialmag.com with your full details and a contact phone number.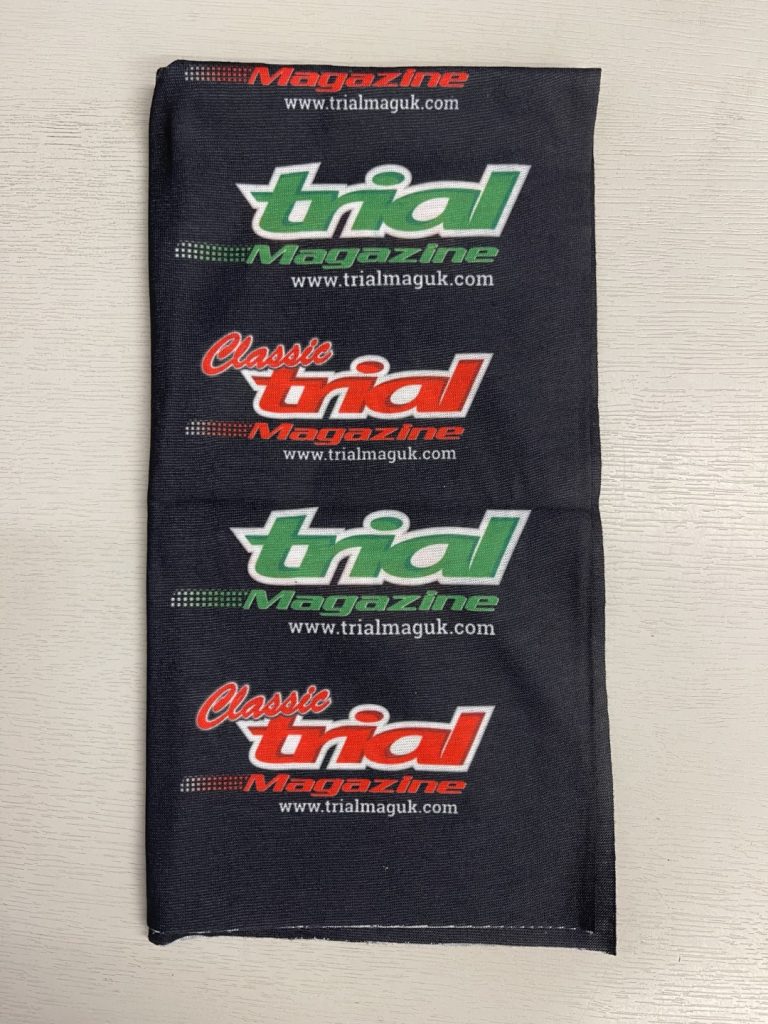 FREE
Note that all new subscriptions, not re-subscriptions, come with a FREE, yes FREE  'Neck Warmer' whilst stocks last, subscribe: www.trialmaguk.com