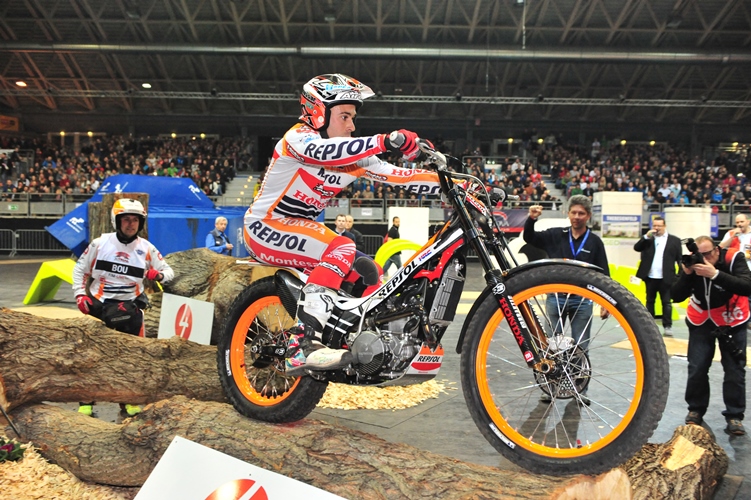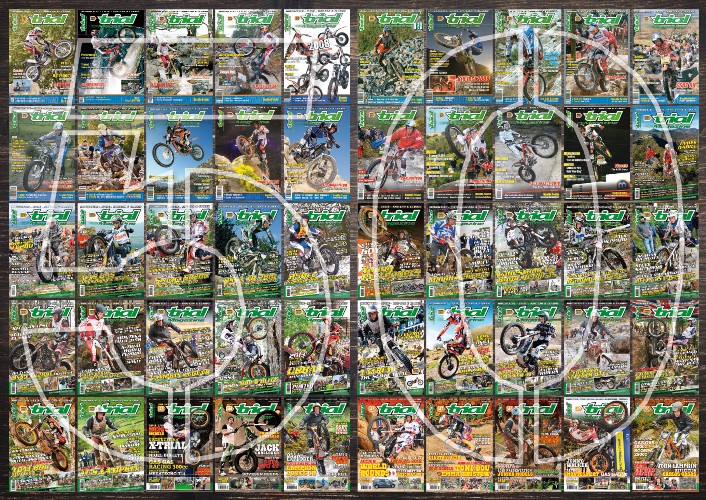 Yes Issue 50 will be with you shorty in full colour gloss with all your Trials News, Action, Events, Product Tests, Interviews and so much more for you full throttle addicted trials junkies! As you would expect from such a high quality independent publication in its 116 pages brought to you in full colour gloss it carries superb images and interesting in depth articles from a team dedicated and passionate about the sport of trials.
For the subscribers check that letterbox from Thursday onwards and in the news agents at the weekend. For all you guys on the go it is also available across platforms at Press Reader from the 2nd April – www.PressReader.com  why not down load the PressReader app?
Inside and full of action you will find:
Competion – International: FIM X-Trial World Championship review as we celebrate Toni Bou's record breaking ninth indoor title.
National: James Dabill on the new Vertigo takes the opening two rounds of the BTC.
Presentation: Find out if all about the 'Factory' 300cc Beta.
Quick Spin: Beta 'Factory' 300cc – Gas Gas Pro 'Racing' 300cc – Scorpa 'Twenty' 250cc.
Celebration: It's time to review the FIM World Trials Championship starting in 1975 with Martin Lampkins Bultaco win.
Reflection: Spain's Carlos Casas is a very popular rider at the SSDT. He reflects on his trials career.
Product Focus: The Michelin X-Light.
Interview: John Lampkin talks about his life and times in the sport in a very open interview.
My Memories: The Honda trials story has played a big part of the trials scene. Toon Van De Vliet talks us through the story.
Poster: Its 'Happy Birthday' time for Trial Magazine as we hit 50 issues! – Nine times X-Trial World Campion Toni Bou.
Technique: Splat!
Adventure: A riders view of the 2014 Reeth Three Day.
Youth: How good is the Beta 80?
Sport: British Nationals.
Cycle: It's a 'New Look'.
Enjoy the Regular Features: Talk Trials where we speak with Toni Bou – James Dabill and Emma Bristow. Plus all the regular features – Remember it's only Trials!!
CJ Publishing – Proud to be Independent
Make sure you don't miss out and get yourself a subscription by contacting Warners: Mail: subscriptions@warnersgroup.co.uk  or telephone: 01778 392479
For International Subscriptions and Costs please view: www.trialmaguk.com