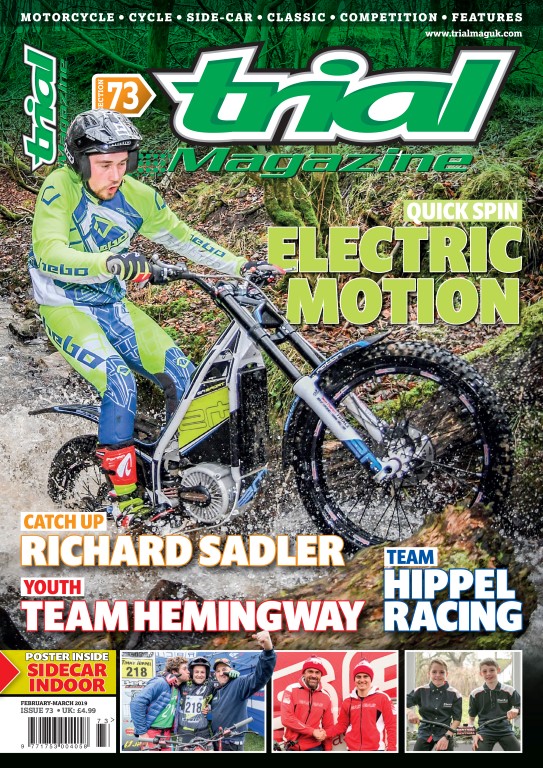 Yes we have been busy! The latest issue no: 73 of Trial Magazine is almost ready for you all to enjoy in both print and digital formats!
 Inside you will find your motorcycle Trials Fix!
 New Models: Beta Factory – Gas Gas Trial GP
Dates: What's on 2019
Quick Spin: Electric Motion
International: FIM X-Trial 2019
Team: Hippel Racing Germany
Catch Up: Richard Sadler on the Gas
Youth: The Hemingway Brothers
Why Not: Sidecar Trials
Sport: British Championship – Sidecars 2018
Traditional: Sheffield Indoor
Family: The Archers
Riders Reveal: 1968 Where and When
Talk Trials: Toni Bou
Yes we are in print and digital!
It's time to click onto: www.trialmaguk.com to either re-subscribe or why not take out a new subscription and join the winning team!
You can also call: 01778 392481 – 01663 744766
Or mail us to find out more: england@trialmag.com – subscriptions@warnersgroup.co.uk