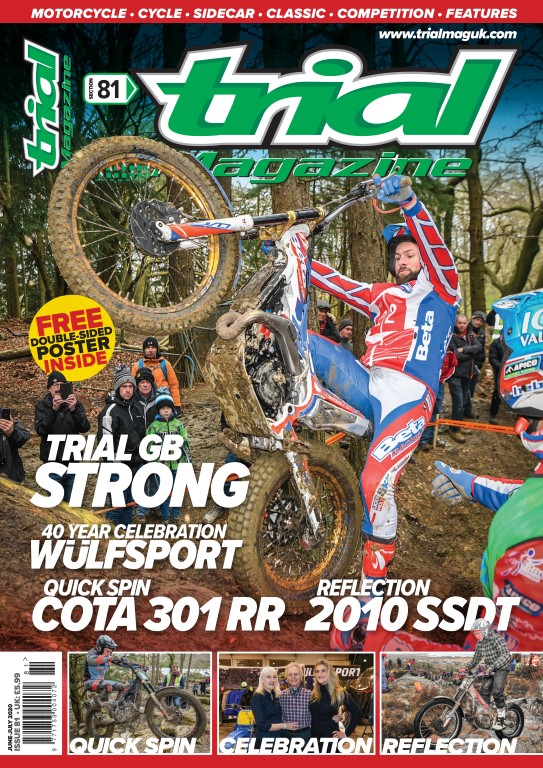 Yes Issue 81 is available very shortly in full colour gloss with all your Trials News, Action, Events, Product Tests, Interviews and so much more for you full throttle addicted trials people. As you would expect from such a high quality independent print publication in its 116 pages brought to you in full colour gloss or in digital format it carries superb images and interesting in depth articles from a team dedicated and passionate about the sport of trials.
More details of the article content to follow next week. For the UK subscribers check that letterbox from Thursday 28th May onwards and in the retail sector for Friday the 29th May 2020.
 Make sure you don't miss out and get yourself a subscription or re-subscribe by contacting us direct.
 Mail: england@trialmag.com or telephone: 01663 744766 – 01663 749163 Please contact us by e/mail with your details or if we cannot get to the phone then leave a message with your contact details. Or go on-line for all Subscriptions and Costs, please view: www.trialmaguk.com
Picture Credits: All rights reserved – Trial Magazine – Trials Media