The website 
trialsbikeclassifieds.co.uk
 has been around for years now and started off as a pure free-to-list trials specialist classifieds site. Built and designed by trials riders for trials riders.

Earlier this year the guys at trialsbikeclassifieds.co.uk realised that people rarely use classifieds sites as the majority browse hugely popular auction sites on a regular basis. Trials Bike Classifieds was then redesigned to cater for an 'all bikes in one place' scenario. Essentially creating a market place that is still specialist to trials, but pulling all types, makes, models and brands into one easy to navigate solution. This makes searching bikes and products very simple and quick to navigate, eliminating the need to constantly adjust your search.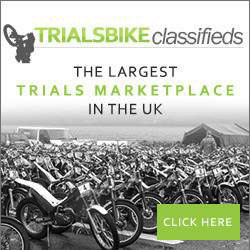 Combined with the new site redesign is the Trials bike classifieds Facebook page, constantly highlighting the best bikes of the day and some of the most interesting.
Trials Bike Classifieds said;
"We would like to thank everyone for the great feedback we have had so far on the new website, and also for the support via the Facebook page, "