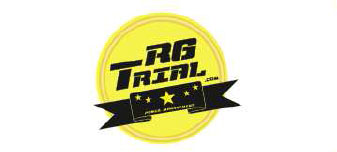 Swedish Trial Championship 2017.
In the 2 races of the Swedish Trial Championship was this weekend, in Kinna and Kungsbacka, Eddie Karlsson make a very good performance and won the 2 races.
Saturday in Kinna he lost only one point in the first lap. In the two other laps he cleaned all the sections. The summer weather in Scandinavia make the level of the sections a little bit easy.
Sunday at the home club, Eddie made a good performance again. With a big public attendance he makes only one point again for the 3 laps.
Eddie leads the Swedish Trial Championship after 2 races.
Next race in Sweden June 4th in Finpongs.
Eddie :
"Hello,
It have been a good race weekend. I am happy to make two days on 1 points each day. And to make a race in my home club is always fun to have your best friends how come and support." Regards:Eddie Karlsson
Rudi Geiser Manager:
"Good start for Eddie this season. I was happy to travel to Sweden and assist at two victories for Eddie. Next week the Team will have the first race at the World Championship in Spain. I wish to have the same satisfaction next Week-End."