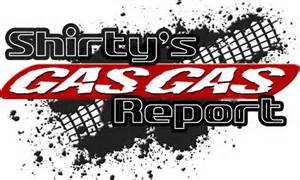 Cloburn/JST GGUK rider Jack Peace, mum and dad made the long journey to Poland for the Youth Euro Round at the weekend.
Yet again Jack won both days albeit quite close on Sunday after the Trial was cut to one lap due to a horrendous thunderstorm. Jack closest rival is a young Italian rider on a scorpa, Lorenzo Gandola who rode well.
Jack flew home Sunday night for his last exam yesterday. Jack will now go to the BTC in Devon and then the next WTC in Belgium the weekend after.
GAS GAS UK also had a presence at two Enduro events at the weekend. JST Trial Team rider Michael Brown has recently been having fun on a 'big bike' purely for fun. Michael rode a race a week last Sunday at his local Harwood Dale venue on a new 2017 EC300 finishing 5th and rode again at the awesome new WOR events TOUGH100 event at the weekend. Michael was 16th on the Saturday nights qualifying race and managed 9th overall on the Sunday's main event. Michael really enjoyed the race but admitted it was a bit fast for his liking, nevertheless all good fun! Michael is now back on his trials bike for this weekends next BTC round in Devon.
My long time friend and GG Dealer in the isle of Man Juan Knight also rode a new 2017 GAS GAS EC300 and as always impressed the young pups. Juan was 2nd at the Saturday nights qualifying race which was great. Juan probably got his ass in gear to finish before last orders! He then finished a strong 4th overall (if you count Jarvis) which was an excellent ride. Juan was feeling a bit second hand on Monday after over 7 hours ridings at the weekend.
Extreme Enduro Rider JONATHAN RICHARDSON has recently agreed terms with personal sponsor Tim Reynolds from Steer Commercials / Redline Track days to ride a GAS GAS EC300 in Extreme Events.
JR rode a North of England Enduro Club event at the weekend and finished a very strong runner up behind KTM rider Jonny Walker.
JR now prepares for The Romaniacs on July 12th to 16th.
http://www.redbullromaniacs.com/
Pics attached by CWL Photography.
Regards
John Shirt