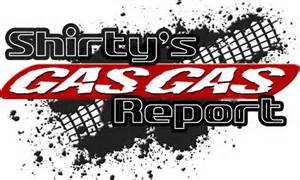 Cloburn JSTGGUK supported rider JACK PEACE has now added the European Junior European Trials Championship to his list of achievements thus far this year. Jack won both days in Czecho at the weekend and now can not be beaten for the title with one round still left to ride.
Awesome result Jack, well done from me and all at GGUK.
Cloburn JSTGGUK rider DAN PEACE had a good weekend at the same Euro Czecho event as his younger bro and still remains in second in the Championship behind Gelabert. Dan was 6th on Saturday and 5 the on Sunday to keep his runner up place just 10 points in front of Iwan Roberts. The euro championship has a strange points system so 10 points is not much.
Dan 'will' stay in front after the last round this coming weekend in Germany.
Back home JSTGGUK riders Dan and Katy Sunter/Thorpe rode the Astley Cup S3 round organised by the Westmorland club.
As yet sorry I don't have the results but I think Dan was 4th overall and Katy had a great ride on the clubman route and is a possible winner.
Results please anyone?
Team Alford, Cloburn GG supported Girls Catherine and Louise had a great weekend at Rounds 6 and 7 of the ACU Ladies British Trials Championship.
Louise had a 5th Saturday and a great 4th on Sunday in the main Ladies (route1) class.
Catherine had 2nd on Saturday and a mega win on Sunday in the intermediate Class.
Well done to Team Alford.
Euro German Round this coming weekend for Famila Peace.
Regards
Shirty