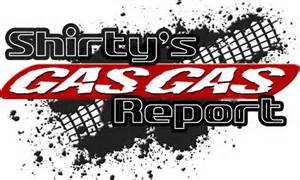 It was the last round of the women's WTC last Friday and whereas Emma Bristow had already clinched her title in Italy last weekend the pressure was off. Emma actually won again so congrats to her on her third World title keeping her Stylmartins welded to the pegs!
GAS GAS Factory rider Sandra Gomez clinched second overall for the series so big congrats to her.
GG girls Katy Sunter, Louise and Catherine Alford all rode and flew the GG flag. KT 'manned up' with her dodgy knee and finished 16th. Katy now has just over 5 weeks to get ready for her favourite Scott Trial. Louise just missed out on World points finishing 18th.
Catherine finished 46th but I bet was still smiling at the finish!
Saturday was the women's TDN which Team GB won again, well done to Emma, Becky and Donna.
Sunday was the Mens TDN and judging by the results looked fairly easy. No surprise that Spain won so congrats.
Japan was second and Team GB were on the podium in 3rd which was great to see Road and Trials GASGAS rider Jack Price get his first TDN podium. The first of many I hope.
BTC action resumes this coming weekend..
Regards
Shirty