Green is Go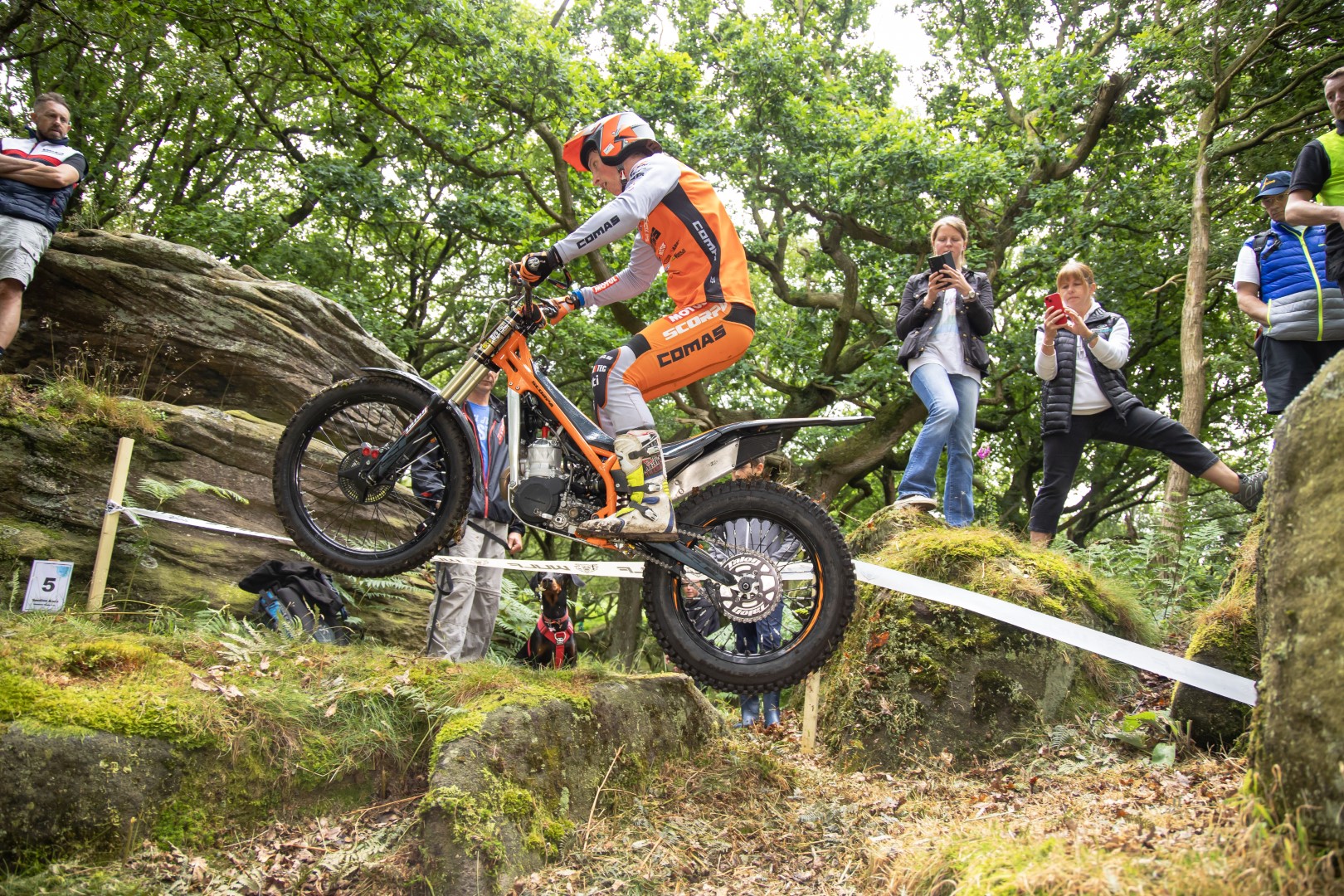 Billy Green (Scorpa) took his maiden ACU British Trial GB British Championship win at round six with a clear victory in Yorkshire. Despite finishing in fourth position, Jack Peace (Sherco) maintains his clear championship lead.
This ACU championship uses the unique Trial GB marking system where competitors may stop, go sideways, or reverse without penalty, going backwards whilst footing incurs a five-mark penalty. An additional championship point is awarded to the best lap performance on observation. A one and a half minute allowance for sections is used and the split between laps one and two used previously is now removed allowing the riders to complete all three laps of twelve sections within the specified time allowance. In the Trial GB class the seven best from eight rounds will be classified to allow for any riders who may be contracted to FIM X-Trial duties.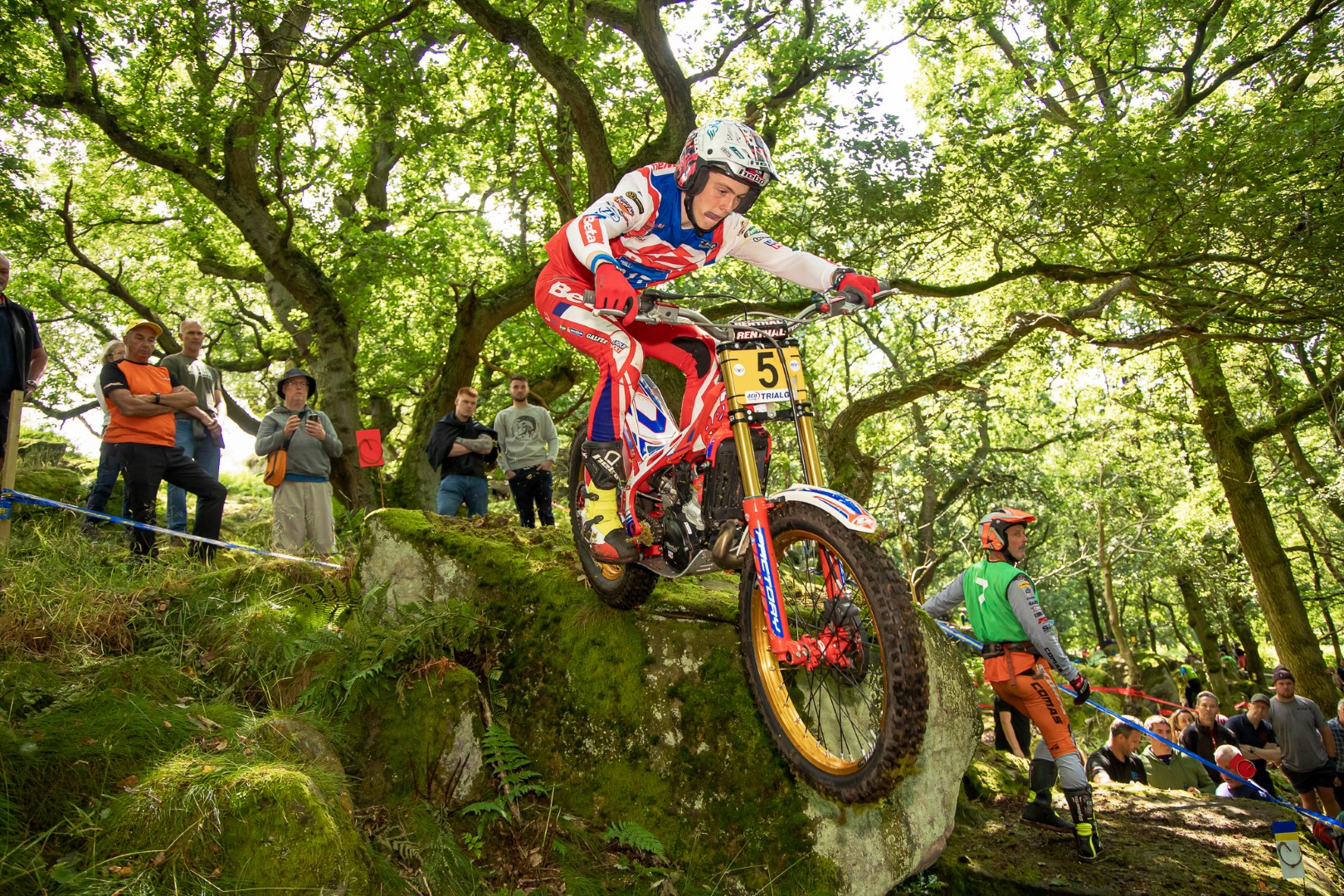 Harry Hemingway (Beta)
The 2023 ACU Trial GB series travelled to the north of the country for round six and the Yeadon Guiseley & District Motor Club event at Brimham Rocks near Harrogate. Once again this very traditional venue welcomed the riders with its large, exposed rocks and wooded climbs offering a tough, challenging course. The weather was excellent for the event but as they day progressed some hazards became more difficult as the rocks became more slippery. The entry was made up of 52 riders entered across the four classes Trial GB, Trial 2, Trial 125, and Expert with no Electric class at this round.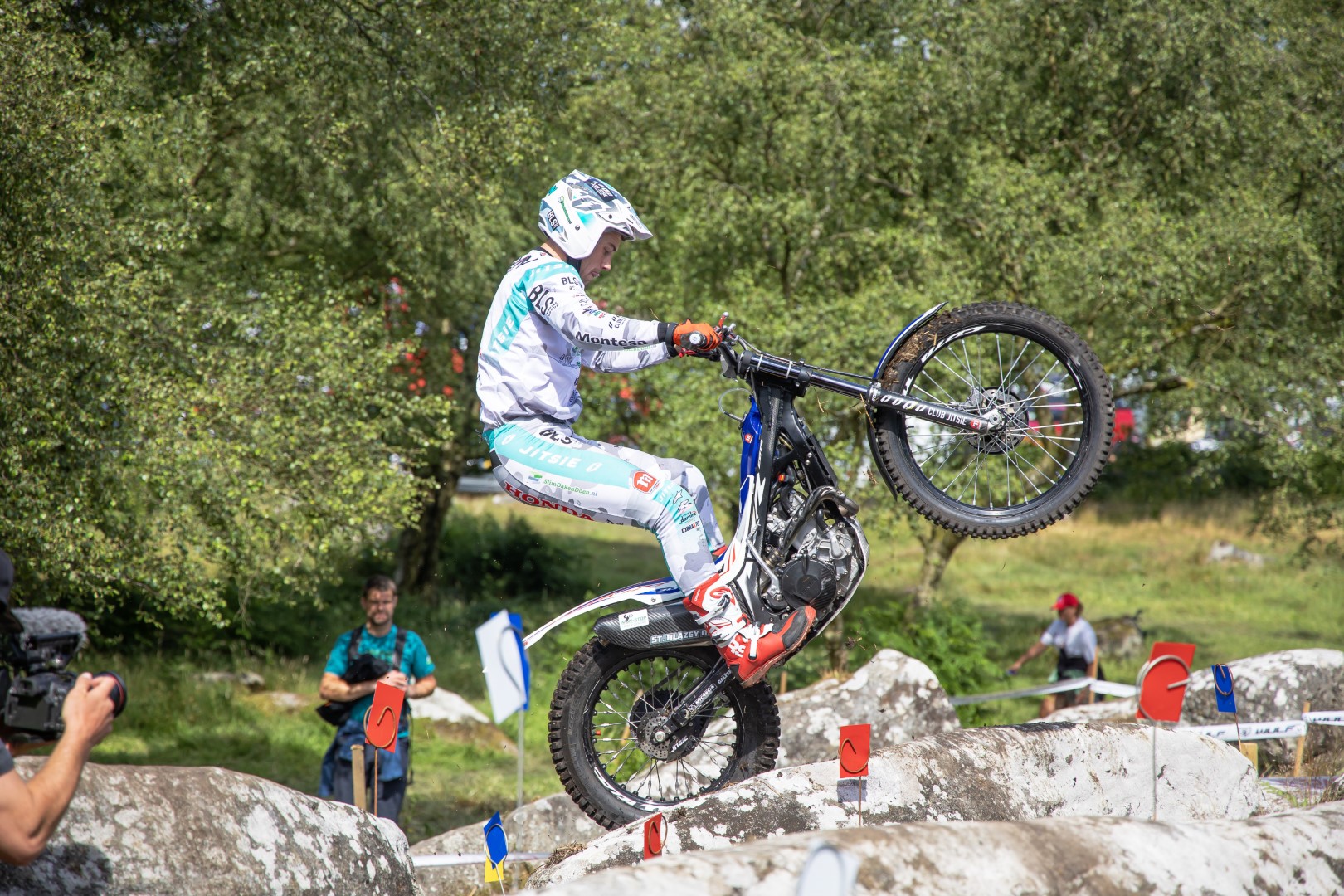 Toby Martyn (Montesa Honda UK)
Despite some mid-week rain the sections rode excellent providing a good days action in the fight for the win. The defending champion Toby Martyn (Montesa Honda UK) was making a return to the 2023 ACU Trial GB series after recovering form his back injury earlier in the year. The man on form from the very first lap was Billy Green (Scorpa) whose lap score of just 13 marks lost showed he meant business. Harry Hemingway (Beta) was next on 24, followed by Martyn on 28. The current championship leader Jack peace (Sherco) was well off the pace on 30 marks lost.
Peace came fighting back on the second lap with the best single lap score of 12 marks lost for the extra championship point, but it made very little headway into Greens advantage as he put together another solid lap of 14. Maintaining his consistency over the three laps no one had an answer to Greens riding and he finished a very clear winner. Harry Hemmingway remained in a strong second position as Martyn took the final spot on the podium pushing Jack Peace into fourth on the tie break decider.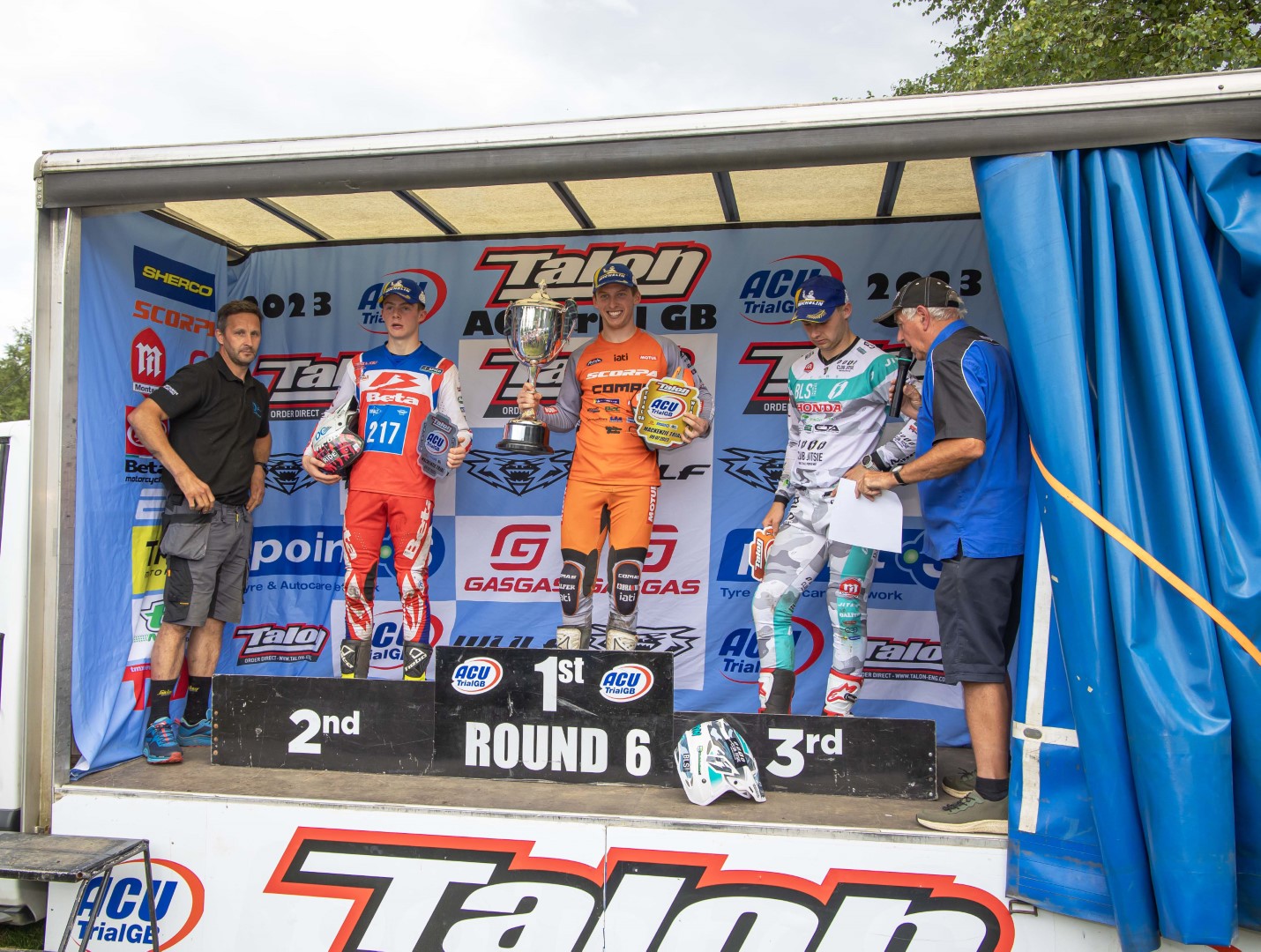 Billy Green (Scorpa): "I am absolutely delighted to take my first ever Trial GB victory on this tough course here in Yorkshire. I arrived at the event feeling confident as I have been riding well in the FIM World Championship and I carried this form into today's event. It all went to plan on the first lap, and I managed to maintain my high level of riding over the three laps. A major part of this victory has been the Michelin tyres which have given me a confident feel all day, at this level of riding you need the very best equipment in all conditions. I would like to thank everyone who has contibuted to this first win – thank you"
Results Round Six – Brimham Rocks – 09/07/2023
Trial GB Championship Class
1: Billy Green (Scorpa) 45; 2: Harry Hemingway (Beta) 63; 3: Toby Martyn (Montesa Honda UK) 64; 4: Jack Peace (Sherco) 64; 5: Jack Dance (GASGAS) 78; 6: Harry Turner (Scorpa) 107.
Trial GB Championship Positions after Six of Eight Rounds
1: Jack Peace (Sherco) 115; 2: Billy Green (Scorpa) 97; 3: Harry Hemingway (Beta) 93; 4: Jack Dance (GASGAS) 72; 5: Harry Turner (Scorpa) 53; 6: Toby Martyn (Montesa Honda UK) 52; 7: Dan Peace (Sherco) 9.
Full results from all classes and championship positions can be found here: www.acutrialgb.co.uk
The 2023 ACU British Trials Championship continues with round seven on the 20th of August staying the North of the country at Summerbridge near Harrogate.