Subscribe
A subscription is the best value way to get your hands on a every copy of Trials magazine as soon as it is published
Subscribe now online or call 01283 742 970 (Monday to Thursday, 09:00 to 15:30 GMT)
What is Trials magazine?
Trials magazine celebrates the offroad sport of motorcycle trials. Written and photographed by a team of experts with vast experience competing in the sport themselves – it is the voice of authority on motorcycle trials. At its heart is the very best coverage of British and international events – from the iconic Scottish Six Day Trial and the FIM World Championships to regional trials and indoor events. The magazine brings news from the trials scene; profiles of leading riders, new equipment and much, much more.
Trials magazine has 10 issues a year.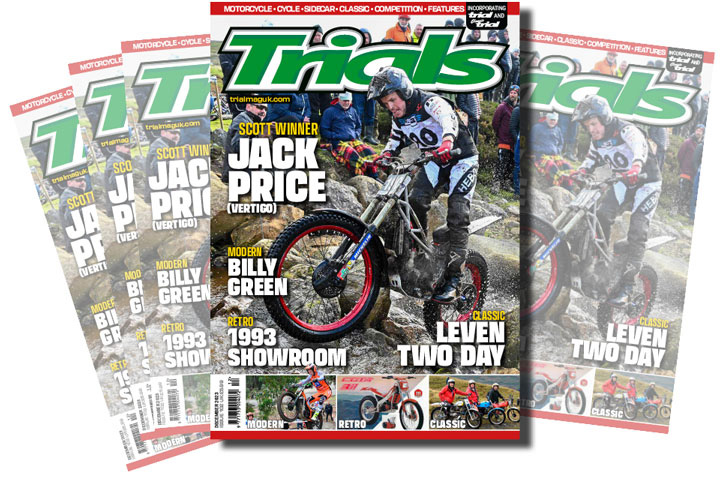 Every issue of Trials magazine now incorporates Classic Trials as a regular feature section on the history of the sport and the enduring enjoyment of competition on Pre65 and Twinshock machines.
Why subscribe?
For the duration of your subscription you will have:
Every magazine delivered directly to you
45% discount off the cover price – saving over £26 each year (UK rate)
Subscribe today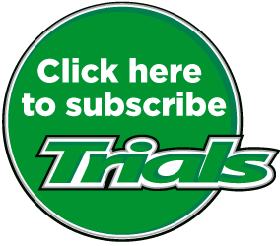 Subscribe now online or call 01283 742 970 (9am to 5pm, Monday to Friday)