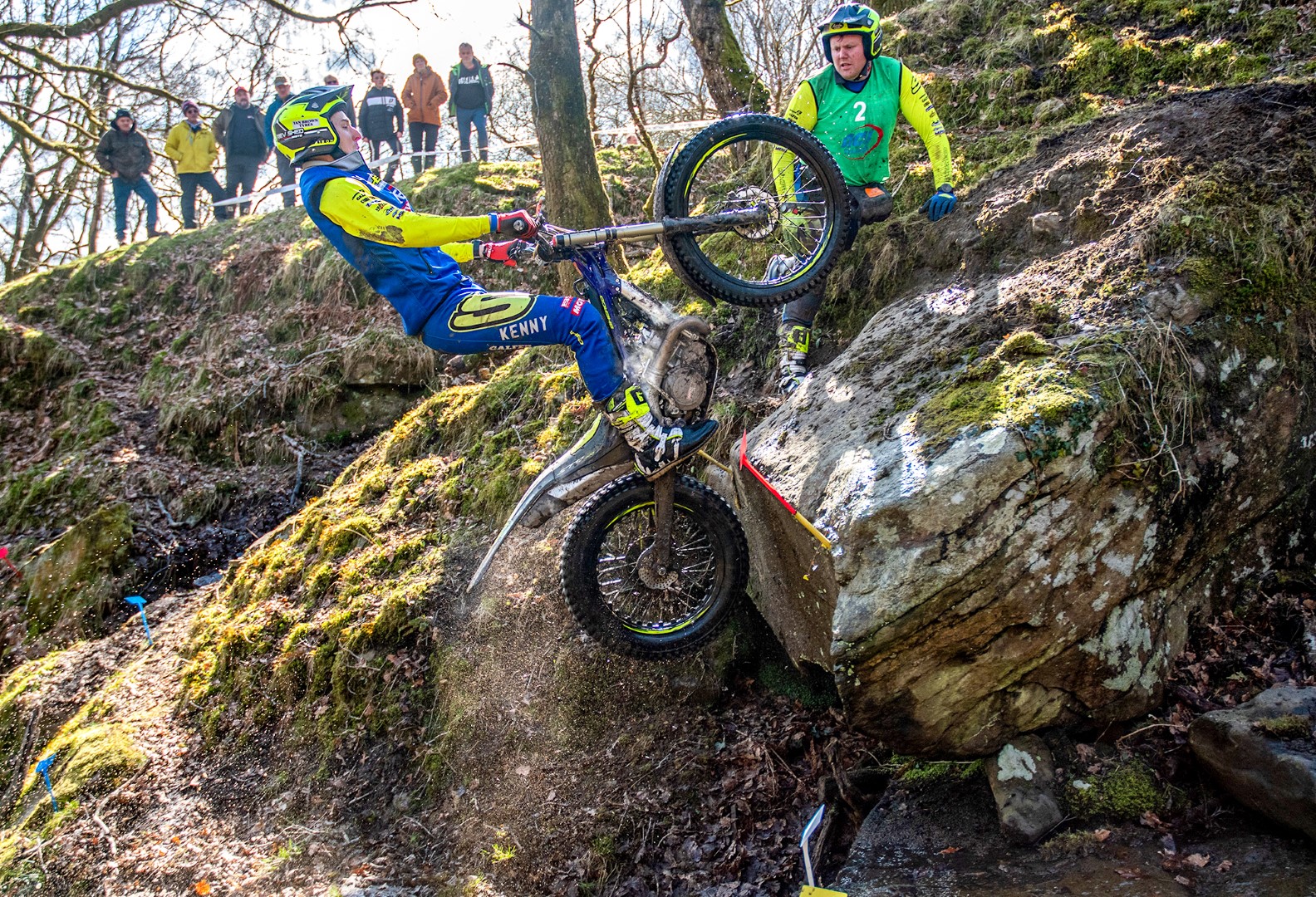 Jack Peace (Sherco) once again took another victory and with it the maximum points at the 2023 ACU Trial GB British Trials championship round two in Wales. With his nearest challenger in round one Toby Martyn (Montesa Honda UK) not contesting the event he now holds a clear 12 point advantage in the championship.
This ACU championship uses the unique Trial GB marking system where competitors may stop, go sideways or reverse without penalty, going backwards whilst footing incurs a five-mark penalty. An additional championship point is awarded to the best lap performance on observation. A one and a half minute allowance for sections is used and the split between laps one and two used previously is now removed allowing the riders to complete all three laps of twelve sections within the specified time allowance. In the Trial GB class the seven best from eight rounds will be classified to allow for any riders who may be contracted to FIM X-Trial duties.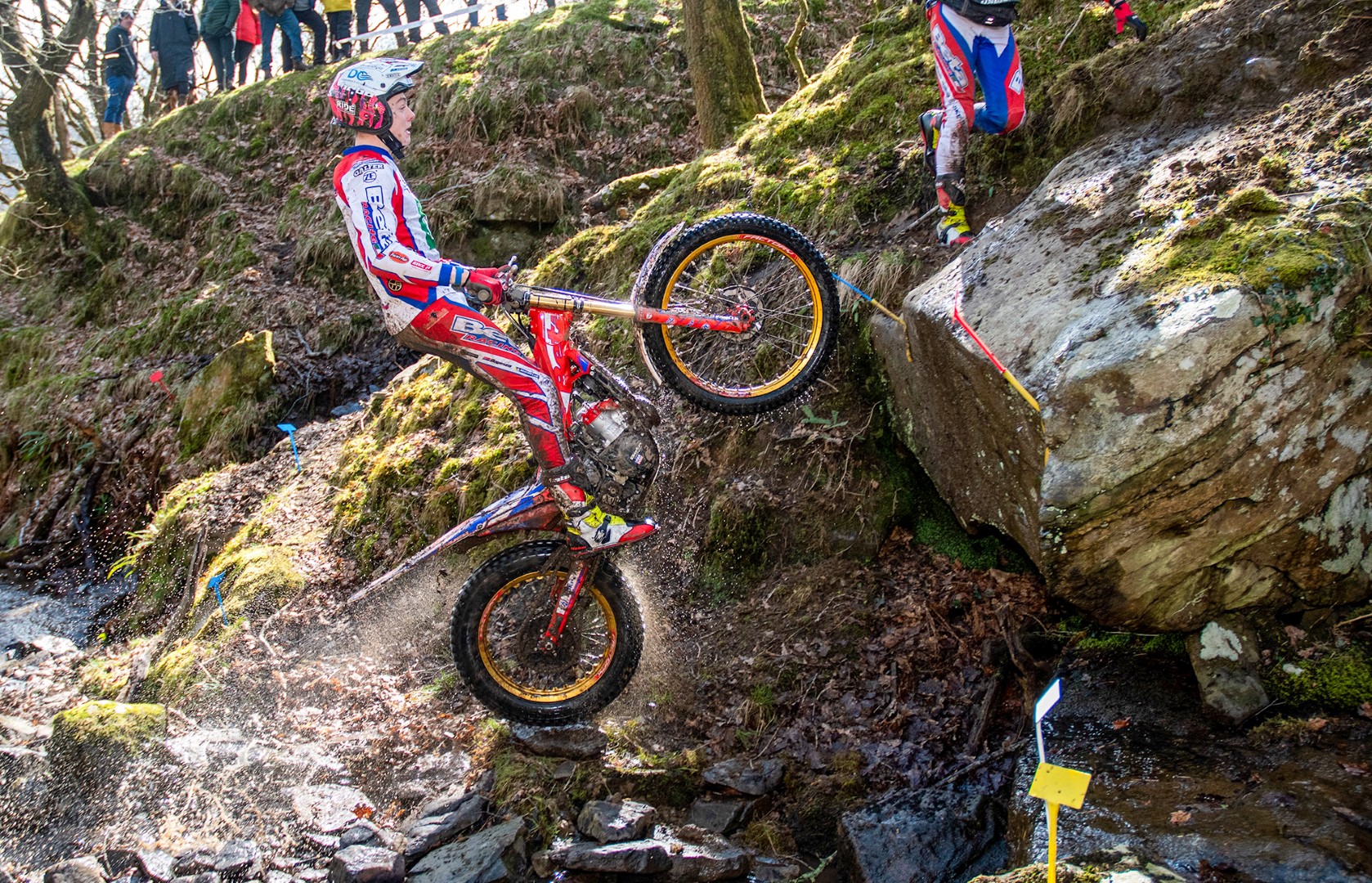 This second round of the 2023 ACU Trial GB series was held at Lletty Rafel Farm, Aberdulais, Neath, South Wales where the riders competed for the St David's Cup in what was very much a more traditional type of trial after round one on it's compact course. Strong winds and intermittent rain showers fell on the event at this very high venue overlooking Swansea Bay. The event had a good selection of sections with two high up on the Welsh hillside, two more on the lower slopes before dropping into the gullies and rivers for the remainder. The entry was made up of 50 riders entered across the four classes Trial GB, Trial 2, Trial 125 and Expert.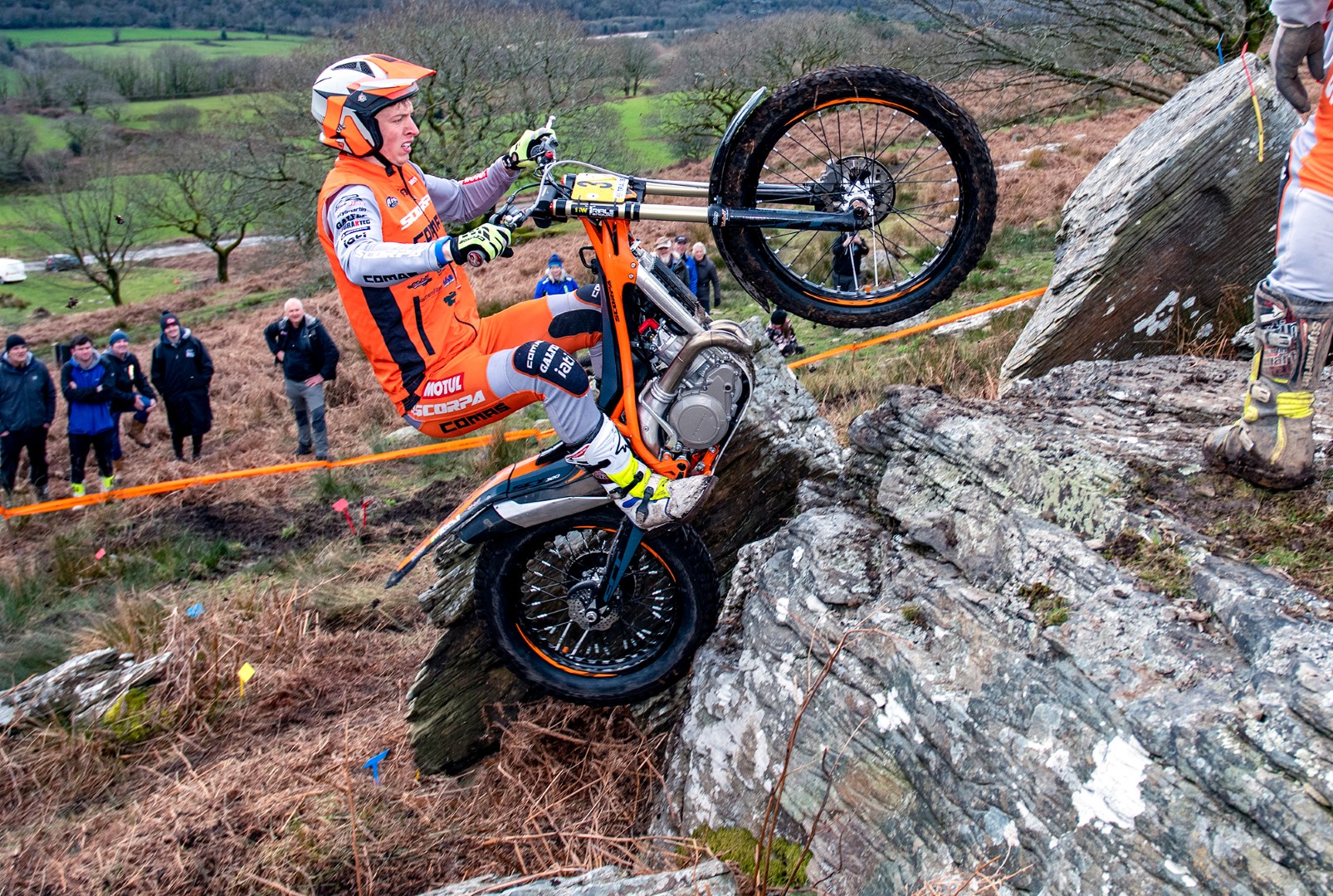 With the 2022 ACU Trial GB champion Toby Martyn missing from the event due to a clash of dates with the FIM X-Trial World Championship the top three finishing positions were always going to be different in Wales. The early pace setter was young Harry Hemingway (Beta) in his first year of Trial GB action but Jack Peace on the Sherco used all his experience to appear as the leader after the opening lap on 20 marks lost. Hemingway was hot on his tail though on 25 with Jack Dance (GASGAS) in close attendance on 27.
On the second lap Jack Peace raised the bar and took control of the event with a stunning lap of 11 marks lost which pulled him well clear of everyone else, a lead he would further extend on his final lap with another low mark loss of just 15 to take a clear victory. Behind Peace, Harry Hemingway was making his mark with a good strong second lap score of just 20 supported by a last lap score of 19 to give him his first podium appearance in 2023 in front of third placed Billy Green (Scorpa).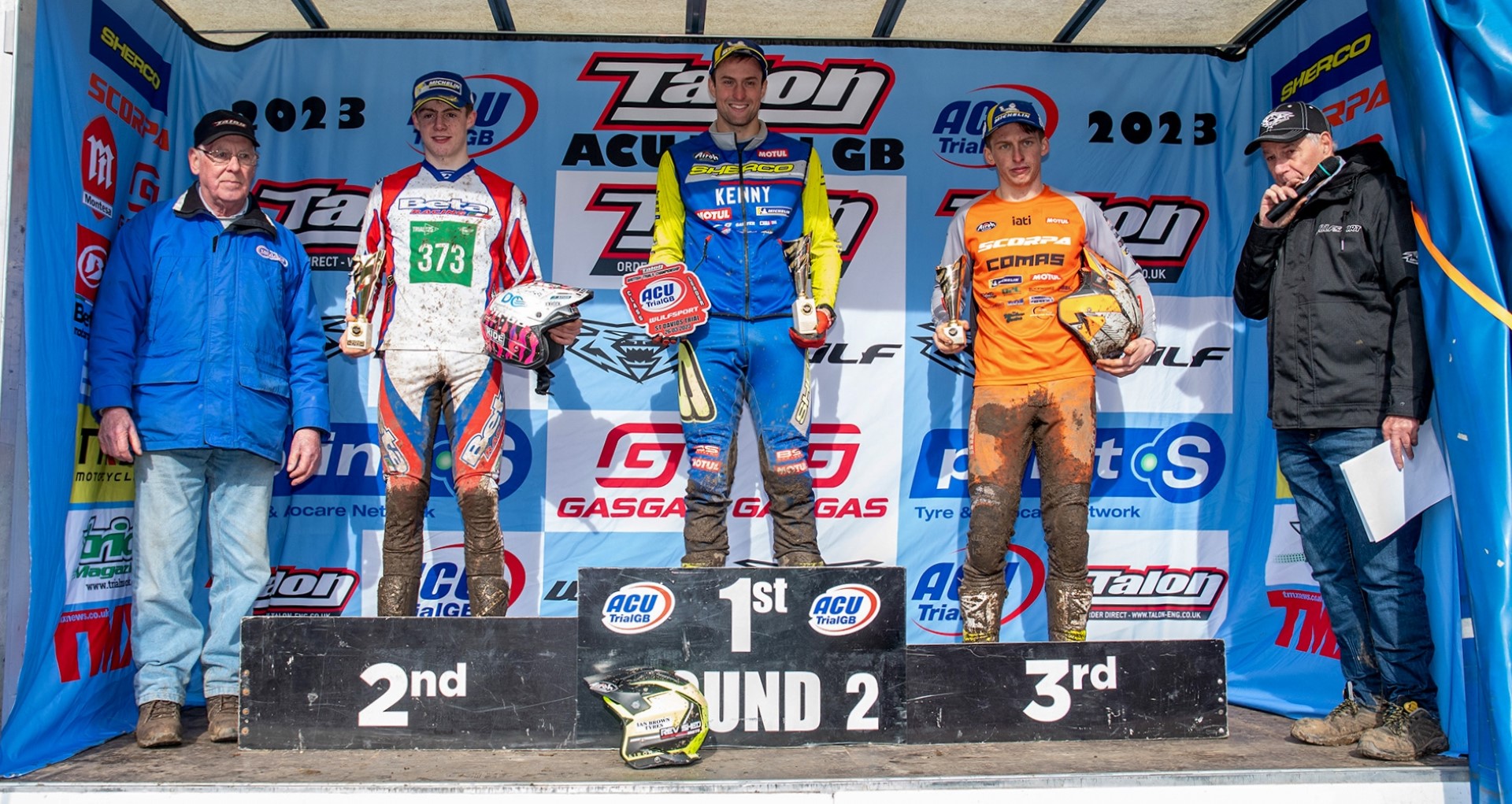 Jack Peace (Sherco): "I am so happy with my riding today as I took a firm hold of the 2023 championship with two maximum points hauls. My first lap score was a little higher than I expected but with the confidence from the Michelin tyres I was able to post the best lap score of the trial and the extra championship point that went with it on my second lap of the 12 challenging hazards. The Michelin trials tyres have once again proved vital to my success showing how they can adapt to the changing conditions of trials riding with the stark contrast from the conditions we encountered at round one to the more traditional trial at round two in Wales."
 Results Round Two – Hookwood Trials Centre – 26/03/2023
Trial GB Championship Class
1: Jack Peace (Sherco) 47: 2: Harry Hemingway (Beta) 65; 3: Billy Green (Scorpa) 80; 4: Jack Dance (GASGAS) 89; 5: Harry Turner (Scorpa) 117.
Trial GB Championship Positions after two of eight Rounds
1: Jack Peace (Sherco) 42; 2: Billy Green (Scorpa) 30; 3: Harry Hemingway (Beta) 30; 4: Jack Dance (GASGAS) 24; 5: Toby Martyn (Montesa Honda UK) 17; 6: Harry Turner (Scorpa) 11.
Full results from all classes and championship positions can be found here: www.acutrialgb.co.uk
The 2023 ACU British Trials Championship continues with round three on the 9th of April in the north of the country at Millom in the Lake District.