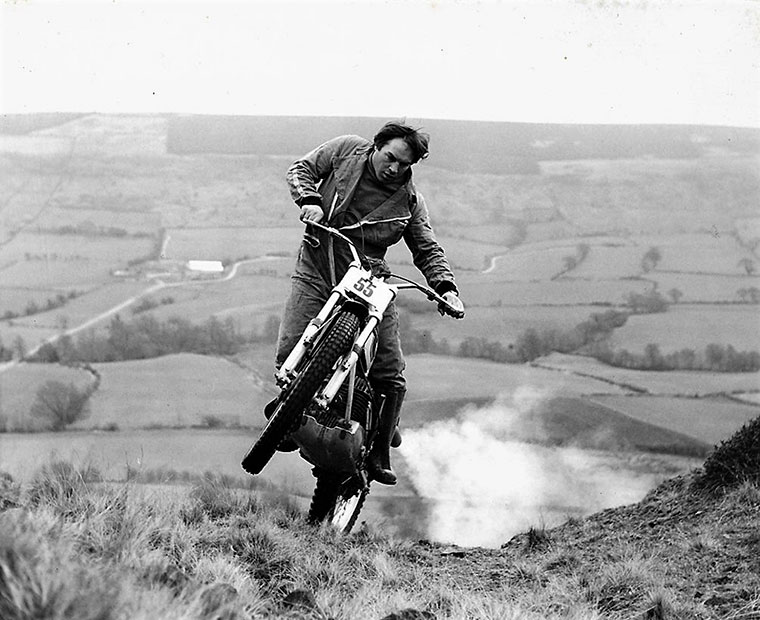 Charles Alan Smith, aged 80, died peacefully at James Cook Hospital, Middlesbrough on April 27th after a fall at home.
Alan, a life-long motorbike enthusiast, competed at motorcycle road racing, trials, and scrambles for most of his life. He also formed his own motorcycle stunt team, The Ocelots.
When Jared retired from the world scene, Alan returned to trials, enjoying an `Indian Summer` to his career by competing and plotting trials.
A founder member of Guisborough DMC in 1973, along with close friends, Trevor Buckworth and the late Allan Fothergill, they raised funds for initial financing by organizing motorcycle events, one of which involved the invention of the little known- not surprisingly- sport of shovel racing.
Many stories abound about Alan and they will live on. He will be remembered as a tough competitor with an abundance of enthusiasm. And his storytelling will remain legendary.
Our thoughts are with all his family at this present time.
He will be greatly missed.