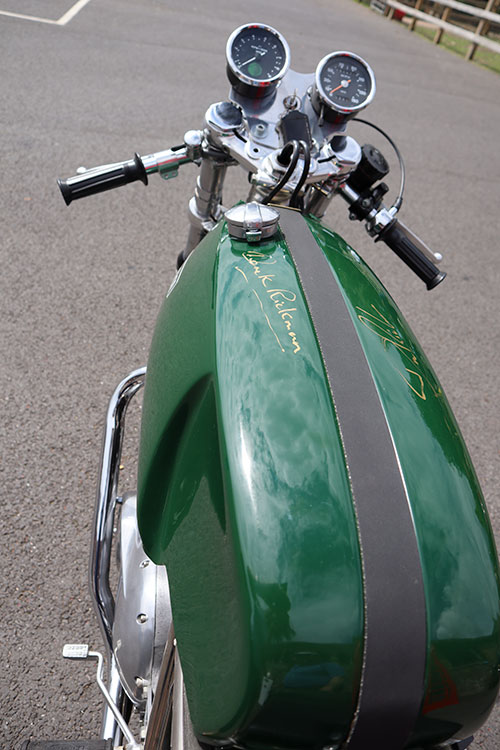 Our annual Rickman Day at the Sammy Miller Motor Museum is shaping up to be another fantastic day with a whole host of special guests.
Don Rickman himself will of course be joining us, as well as;
Motocross champions Jeff Smith and Graham Noyce
Gerry Lisi
Ron Langston
Gordon Blakeway
Mike Jackson
The Sharp brothers
+ many more!
Once again we will have a parade circuit for pre-registered bikes. Please note that you must pre-register by emailing rickmanenthusiasts@gmail.com and only those bikes which have paraded will be eligible for judging.
Sammy's ever-popular workshop tours will be available at intervals throughout the day – no booking required.
We will be firing up one of the Rickman bikes at midday, followed by a minute silence.
We are expecting in excess of 150 Rickman Metisse bikes and many ex-factory workers will be joining us on the day – What a reunion!
Trophies will be awarded. There will be a raffle with all proceeds going to the Oakhaven Hospice, as well as a Rickman parts bring and buy stall and of course, the museum will be open as usual from 10am. Standard entry fee applies.
Everyone is welcome to join us at what will be the largest gathering of Rickman Motorcycles in the world!