COMPLICATED WEEKEND FOR ADAM RAGA AND TWO PODIUMS IN THE WOMEN'S CATEGORY FOR TRRS.

Adam Raga has lived a weekend to forget in Germany, suffering a disqualification on Sunday. On the other hand, the German Sophia Ter Jung, has added two podiums for TRRS.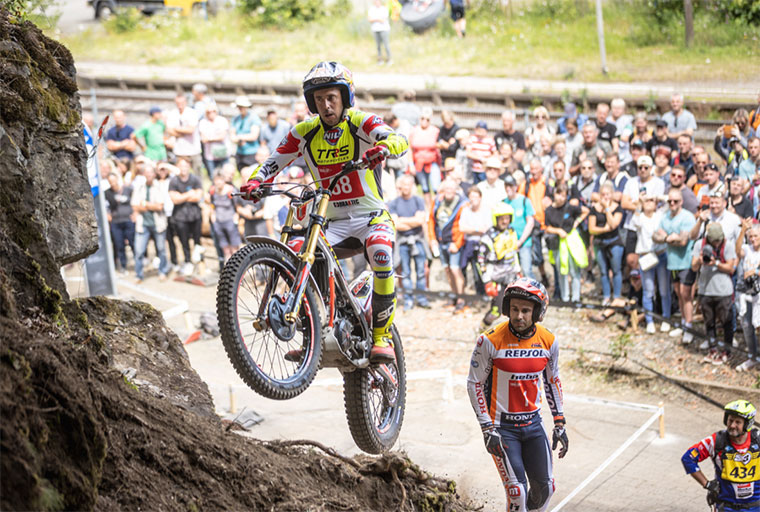 The third Grand Prix of the season was held in Neunkirchen, Germany, a location that had never hosted a World Championship event before, so it was a completely new experience for all riders.
The course was quite selective, as reflected in the scores. On Saturday, Adam Raga was sixth, six points off the podium in the top category. On the second lap he made amends for the "5" of the first lap, but left the maximum score in other sections.
On Sunday Adam Raga was disqualified and therefore did not score points for the championship. The action was controversial, as Adam Raga reached section 12 of the course (just 100 meters from section 11), through an route that was not the regulatory one. When reviewing this route, it can be seen how the signage is very poor and, with all the public crowded in the section, it was easy to make a mistake. For his part, Toby Martyn was eleventh and tenth.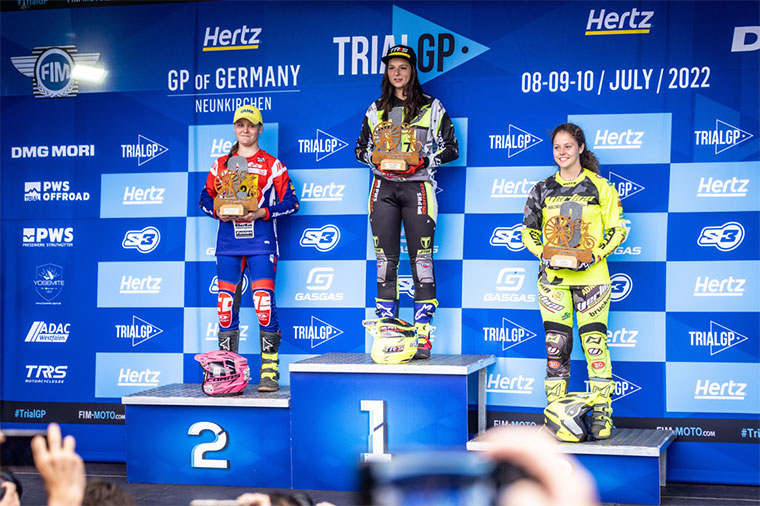 In Trial2, the best TRRS rider was local rider Franz Kadlec, signing a thirteenth and ninth position.
We celebrated the victory of Sophia Ter Jung on Saturday in the Trial2 Women category, a result that she accompanied with a second position on Sunday. In TrialGP Women, our best ambassador was the German Vivian Wachs on Sunday, seventh, and Sarah Bauer, seventh also on Saturday.
At this moment the Trial World Championship will have a 5-week break and will return on August 20 and 21, with a one-day race in Comblain-au-Pont (Belgium).