Current Issue – Classic Trial Magazine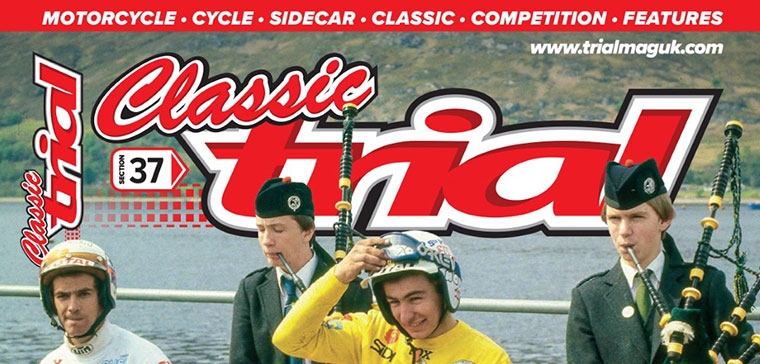 CLASSIC TRIAL MAGAZINE ISSUE 37 SUMMER 2021 – Have a FREE view on the link here:   http://bit.ly/Classic-Trial-Magazine-37
YES, WE HAVE BEEN BUSY – IT'S TIME FOR A CLASSIC 'FEET UP'
It is that time again for all the subscribers to Classic Trial Magazine, Issue 37 should be dropping through your letterbox in the UK this week. Inside you will find all your Classic Trials News, Action, Events, Tests and so much more for you Classic – Retro addicted trials enthusiasts.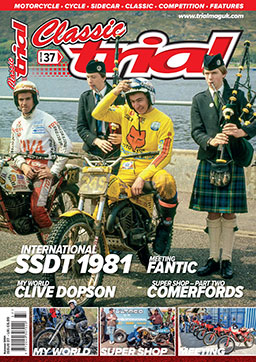 International: 1981 SSDT – Gilles Burgat (SWM-FRA) Wins
Sport: Round One of the Rockshocks British Championship
Project: We go to Spain to test the Honda TLR 200
Super Shop: Comerfords Part 2 by John Moffat – Trials Guru
Remembering: Manuel Soler by Valenti Fontsere
Best of British: Scorpion – Who remembers them?
My World: Clive Dopson by Andy Withers
Flashback 1971: Colmore Cup and Kickham Trial
Meeting: Fantic – Austria, find out More
 Remember Classic Trial Magazine is only available on subscription. 
View our digital magazine:   http://bit.ly/Classic-Trial-Magazine-37
Classic Trial Magazine in Print – We are proud to be in print and using new material and many unseen images from the very best photographers in the world.
Remember Classic Trial Magazine is only available on subscription. 
Looking for a back issue? – Go to  www.trialmaguk.com 
Subscribe or Re-Subscribe On-Line: It is so easy to subscribe just go to  HYPERLINK "http://www.trialmaguk.com" www.trialmaguk.com and yes, it is an all-English website. We produce four seasonal issues each year: Spring, Summer, Autumn and Winter.
The Perfect Gift: Are you stuck for a gift idea, a subscription makes the perfect gift and lasts for twelve months.
Classic Trial Magazine on the Internet – Yes, it is available across all platforms including Issuu and Pressreader.
International Readers – Subscribe or Re-Subscribe On-Line – It is Easy – Just go to:   www.trialmaguk.com Payment can be made with Paypal.
Overseas – Covid 19: Could all overseas subscribers please be patient, we are experiencing some delay at the moment, which is out of our control, we do apologise. If you are concerned about your magazine, please e/mail all your details to:  mailto:england@trialmag.com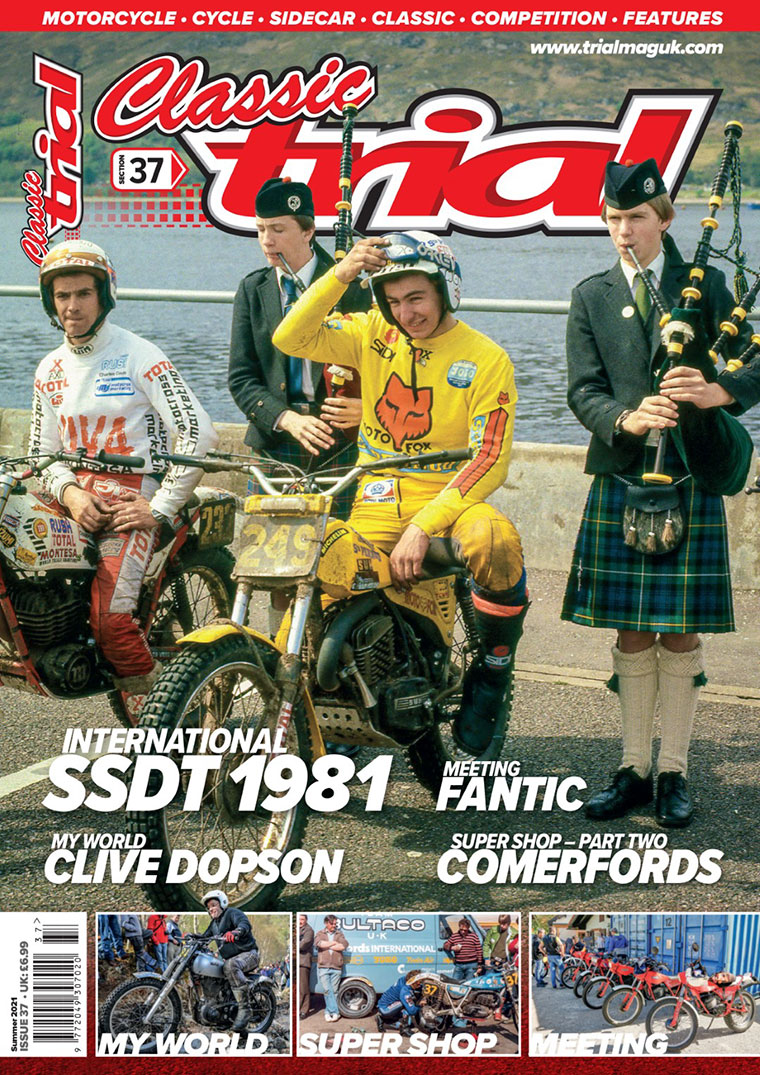 ---
Remember it's only Trials!!
CJ Publishing – Proud to be Independent

CJ Publishing Ltd are both the Data Controller and processor for your subscriber data.  CJ Publishing are the processor for Trial Magazine and Classic Trial Magazine and hold all the subscribers data for Trial Magazine and Classic Trial Magazine. In relation to all orders, we will only use your personal data when the law allows us to in line with the General Data Protection Regulation 2018 (GDPR).