Current Issue – Classic Trial Magazine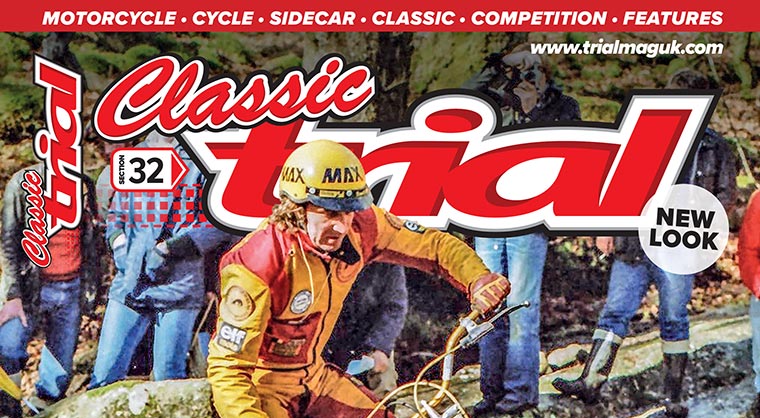 CLASSIC TRIAL MAGAZINE ISSUE 32 SPRING 2020 – Have a quick look on the link here:  http://bit.ly/Classic-Trial-Magazine-32
YES WE HAVE BEEN BUSY – IT'S TIME FOR A CLASSIC 'FEET UP'!
It's that time again for all the subscribers to Classic Trial Magazine, Issue 32 should be dropping through your letterbox this week. Inside you will find all your Classic Trials News, Action, Events, Tests and so much more for you Classic – Retro addicted trials enthusiasts. It's time for a brew a beer or maybe a wine for the ladies so park your feet up sit back and enjoy the read!
Inside and full of action you will find: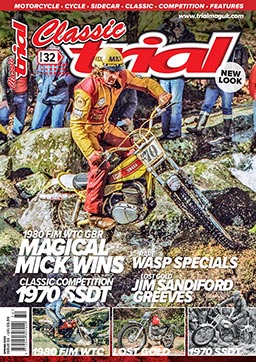 International: 1980 FIM WTC from Great Britain – Mick Andrews Wins.
Lost Gold: We find the Jim Sandiford Greeves in the USA.                                         
Celebration: InMotion Celebrate 20 Years of Twin-Shock Spares
Rare: WASP Trials Machines come under the Spotlight.
Man and Machine: Peter Zeh and his CZ Trials Machine.                                   
Catch Up: Stig Karlson and his Matchless.                                                                                             
Classic Competition: The 1970 Scottish Six Days.
Project: An Italian and English Aprilia.
Remembering: Ralph Venables, a Mind of Information.
Remember Classic Trial Magazine is only available on subscription. 
View our digital magazine:  http://bit.ly/Classic-Trial-Magazine-32
Classic Trial Magazine in Print – We are proud to be in print and using new material and many unseen images from the very best photographers in the world.
Remember Classic Trial Magazine is only available on subscription. 
Looking for a back issue? – Go to http://www.trialmaguk.com
Subscribe or Re-Subscribe On-Line – It's Easy – It's so easy to subscribe just go to   www.trialmaguk.com and yes it's an all English website. We produce four seasonal issues each year: Spring, Summer, Autumn and Winter.
The Perfect Gift: Are you stuck for a gift idea, a subscription makes the perfect gift and lasts for twelve months.
Classic Trial Magazine on the Internet – Yes it's available across all platforms including Issuu and Pressreader.
International Readers – Subscribe or Re-Subscribe On-Line – It's Easy – Just go to:   www.trialmaguk.com Payment can be made with Paypal.
---
Remember it's only Trials!!
CJ Publishing – Proud to be Independent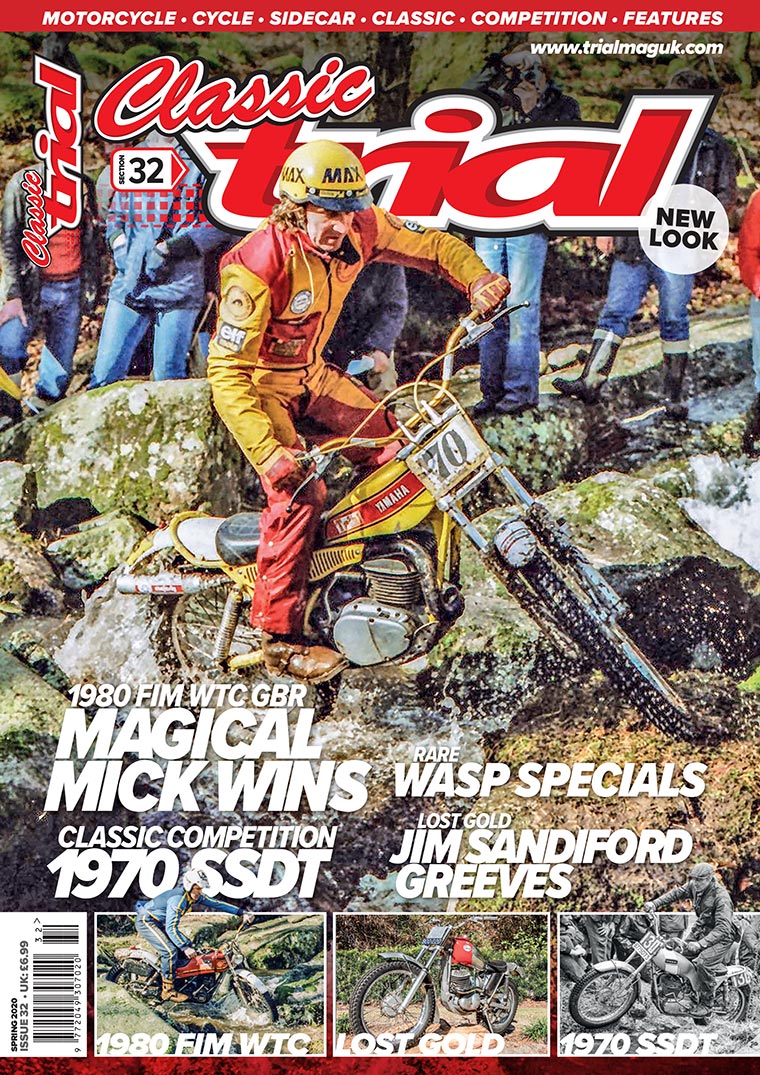 CJ Publishing Ltd are both the Data Controller and processor for some of your subscriber data.  We also use Warners Group Publications plc (processor) who provide Subscription management services and hold our all our subscribers data for Trial Magazine.  In this instance, Warners Group Publications plc are the processor and will process all orders on our behalf.  CJ Publishing are the processor for Classic Trial Magazine and hold all the subscribers data for Classic Trial Magazine. In relation to all orders, we will only use your personal data when the law allows us to in line with the General Data Protection Regulation 2018 (GDPR).