EXCLUSIVE TECHNICAL SUPPORT, SPARES, AND ADVICE FOR ANYONE TAKING ON THE ICONIC SIX-DAY EVENT WITH A GASGAS TRIAL BIKE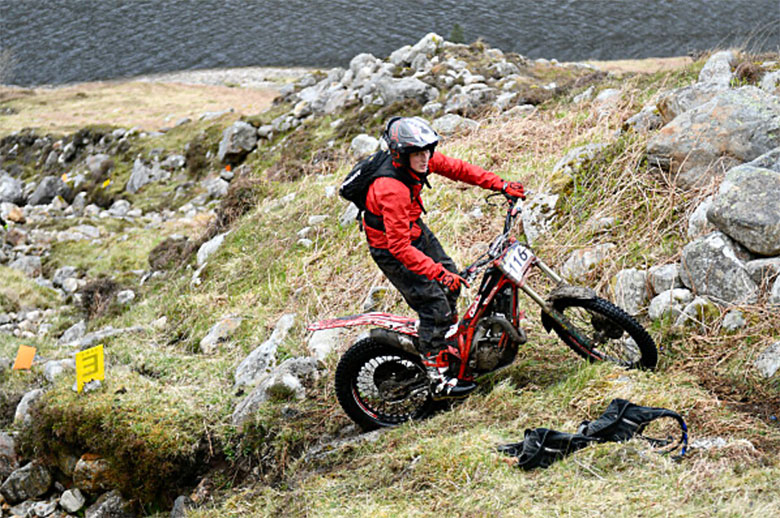 It's safe to say that GASGAS had an absolute blast at the 2022 Scottish Six Days Trial! So much so that we've already finalized our plans and support packages for any rider competing on a GASGAS in 2023 – even if registration for the iconic event hasn't opened yet! We're just that excited to be returning to Scotland and doing our bit to make the SSDT even more memorable for all GASGAS-mounted riders. We can't guarantee good weather, but we can guarantee a comprehensive spare parts service, expert advice, some exclusive GASGAS merch, and so much more for anyone lining up on one of our awesome trial bikes. We'd love to see you there!
GASGAS returns with exclusive rider support service at SSDT 2023
Spares, expert advice, GASGAS merch, and so much more up for grabs
Experience the Scottish Six Days Trial like never before with GASGAS
The SSDT. The biggest, most iconic, and toughest trial event on planet earth. We know first-hand that it's as tough as it gets with gnarly terrain and the infamous Scottish weather, which always adds an extra layer or two of difficulty. And it's for these reasons that we'll be on hand to do our very best in making your SSDT experience the best it can be.
Once again, we'll be on-site in Fort William offering technical support and spares, as well as access to our exclusive hospitality unit, to ensure that every GASGAS rider, and their trials bike, remains in prime working order throughout the grueling six-day event. We want every GASGAS rider to cross the finish line and we'll be doing everything we can to help you make that happen!
In addition to the technical support and spares, each GASGAS rider will receive a goodie bag packed with essentials to master the SDDT. And once the final day is complete, we're hosting a celebration where you'll be able reflect on what's set to be an epic SSDT. Who knows, you might be the top GASGAS finisher…
The best part about the whole thing is that all you need is a GASGAS trial bike and an entry for the SSDT. Registration opens on the 17th of October and we'll be checking through the list of registered riders early next year so if we see your name on the list with GASGAS next to it, we'll be in touch!
See you in Scotland!