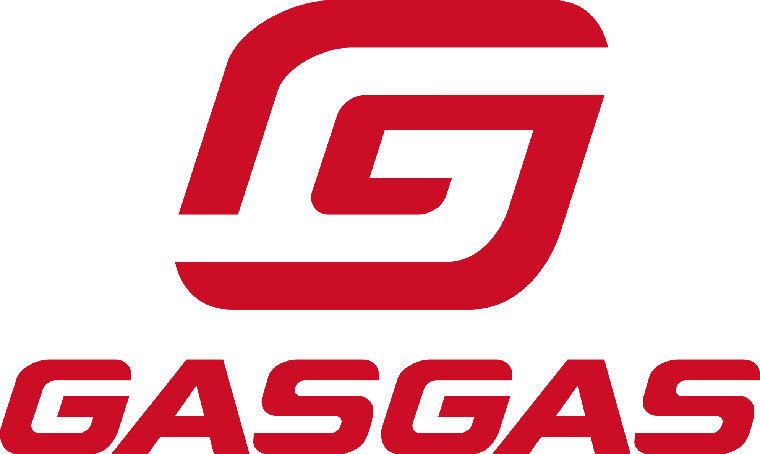 Z4 CARBOTECH HELMET: £317.09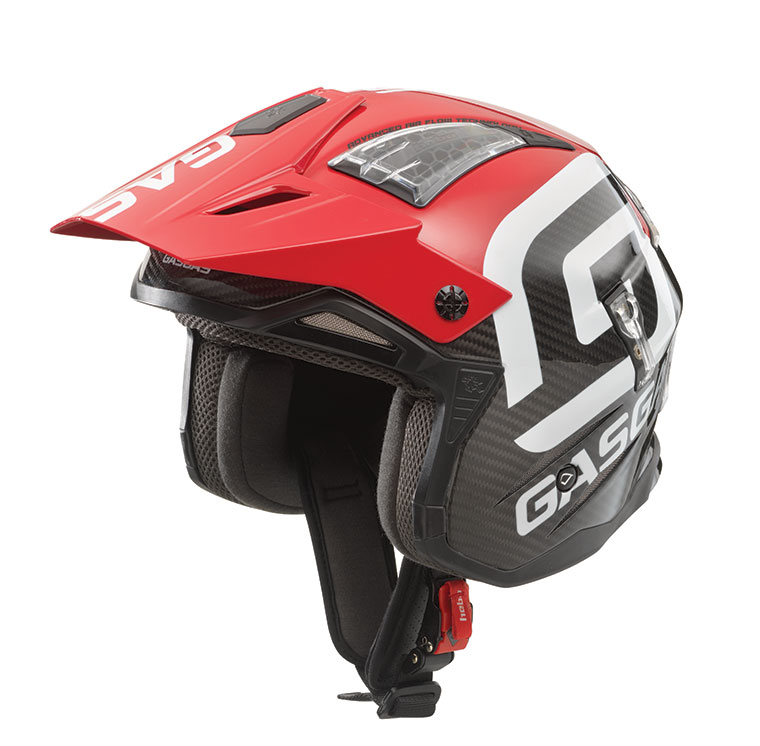 Manufactured by our friends at Hebo, the Z4 Carbotech Helmet delivers ultimate protection at a very low weight. Using a 100% carbon fiber
shell, keeping cool is easy as air is drawn through multiple channels within the EPS liner. To stay fresh, a washable COOLMAX® liner can be fully removed and cleaned after those demanding rides.
TECH SHIRT: £54.28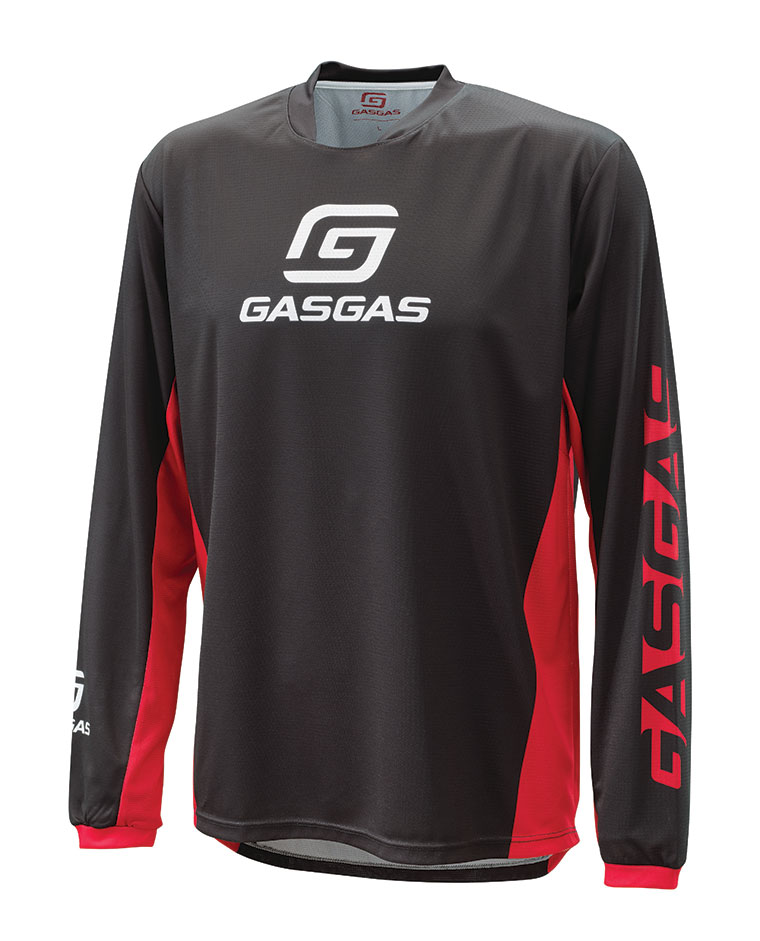 We've avoided the ordinary with our Tech range to give you a truly unique look. Predominantly black with a little red, the GASGAS logo is sublimated across the chest in white for a classic appearance. The longer tail ensures the Tech Shirt stays tucked in, even in the most difficult sections.
REPLICA TEAM SOFTSHELL: £117.78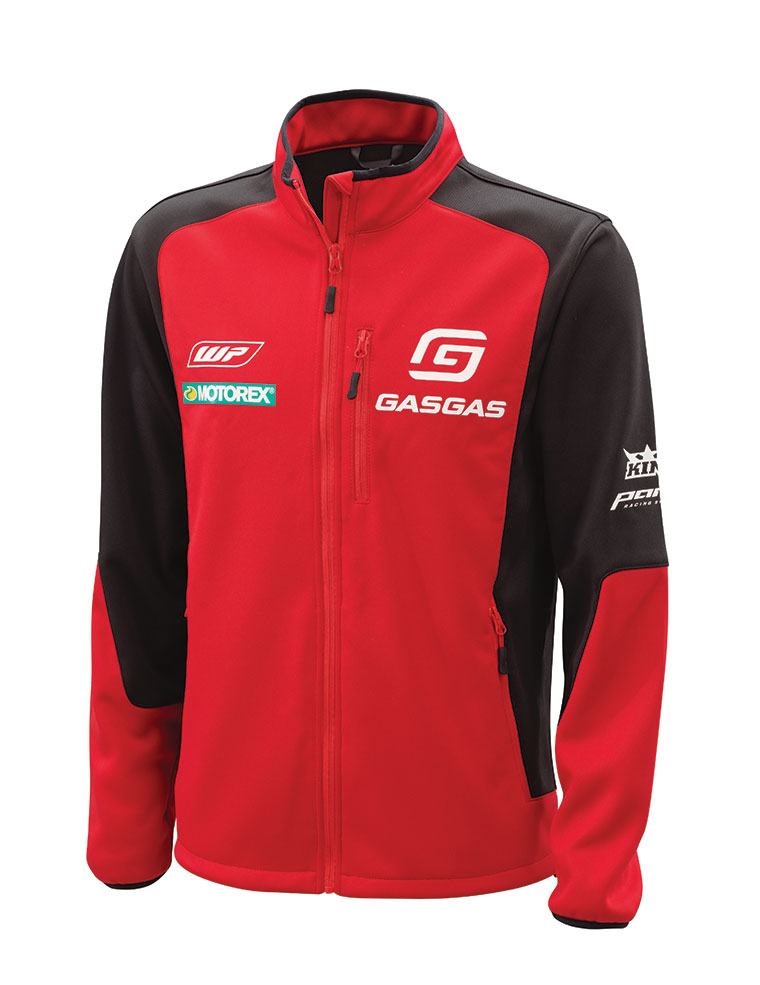 Layer up with our Replica Team Softshell. Ideal for cooler climates and for fending off chilly breezes, you'll look the part whatever the weather.
REIGER 3-WAY HYDRAULIC REAR SHOCK: £1,038.23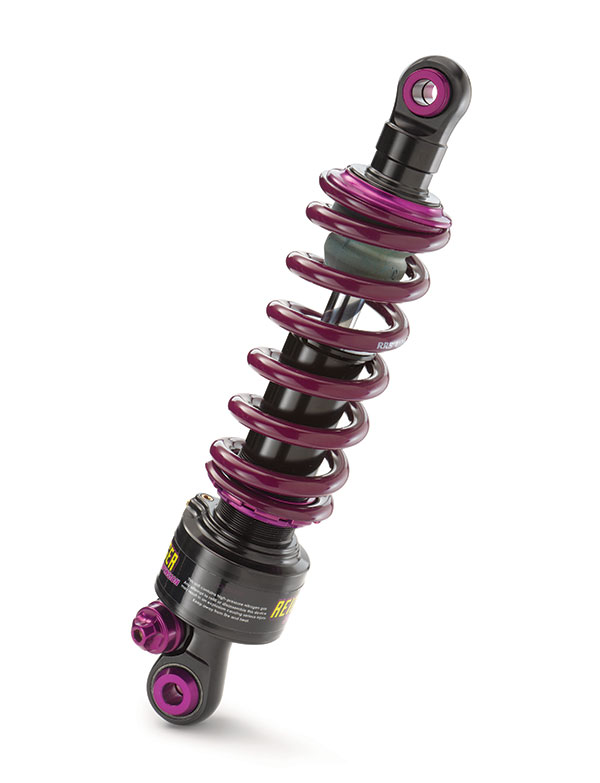 With high/low compression adjustment as well as a hydrostop – internal shock magic that makes compression damping incredible progressive when close to fully compressed – and bottom rebound, which keeps the shock compressed for an adjustable amount of time in order to boost traction, the Reiger 3-way shock is one of the stand out features of all TXT GP models. Delivering serious performance, the Reiger shock ensures maximum traction, every time.
CARBON FIBRE AIRBOX: £1,033.54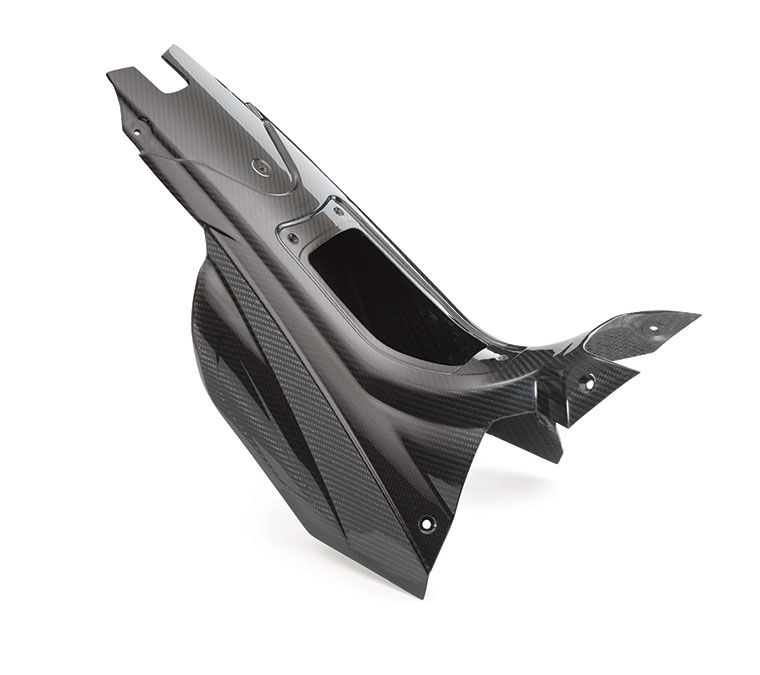 A piece of art and an industrial design masterpiece! The carbon fiber airbox ensures maximum airflow and the best filter protection. Featuring a clever, patented design, the airbox is a structural part of each bike yet feature no additional sub-assemblies. The Twin Air filter is easily accessed and can be removed by taking out just one bolt.